By Mark Ames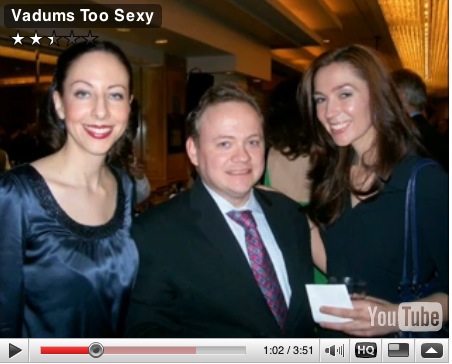 Matthew Vadum, the rightwing butterball savaged in The Daily Show last year for race-baiting, doesn't like me very much. But he ain't the type who keeps it to himself. Nuh-uh. America's favorite little waffendwarf read my last post about him, and fired back an email that can only be described as "Chihuahua-esque" in its yapping-factor. Behold:
from:

Matthew Vadum <mvadum@capitalresearch.org>

sender-time:

Sent at 5:10 PM (GMT-04:00). Current time there: 12:43 AM. ✆

to:

ames@exiledonline.com

date:

Mon, Aug 10, 2009 at 5:10 PM

subject:

Apparently, you are illiterate.

Ah, another fascist-loving Eurotrash wannabe. So tedious, but to each his own.

It's clear you know a lot about cocaine.

Apparently, you are also illiterate.

On the "Daily Show" segment that aired, I said "community organizers use crack cocaine in exchange for votes." I didn't say on the show that ACORN did so but the Wall Street Journal made the allegation Nov. 3, 2006 at http://www.opinionjournal.com/editorial/feature.html?id=110009189.

I hope you get the help you need.

MATTHEW VADUM

Senior Editor

Capital Research Center

1513 16th Street NW

Washington, DC 20036-1480
Ooch! Ouch! Down, boy! Bad midget! Shoo!
Now some of you might think it'd be better to just ignore Vadum–and believe me, I would if it wasn't for the fact that Vadum is doing his best to ruin us all. Vadum is a regular guest on FoxNews, specializing in smearing ACORN. And all that work smearing ACORN has paid off in spades: as he boasts on his think-tank website, the Mad Midget was even cited on page 292 of Michelle Malkin's book! Not page 293 or page 291 like us regular schmoes, but page 292, folks! That was a proud moment indeed. Vadum was also one of the early promoters of the rightwing lie that Obama's health care reform will mean gassing grandma and grandpa. In a June 25th blog headlined, "Obama Wants To Let Those Pesky Geezers Die," Vadum summed up President Obama's health care reform this way:
So, old people: screw you. In the future Uncle Sam will put you on an ice floe and let you float away to your heavenly reward. It gives new meaning to the Latin phrase "Dulce et decorum est pro patria mori." (In English, How sweet and glorious it is to die for one's country.)
So you can imagine that I didn't take his poison emails lightly. But after reading this last one, I realized that Vadum unloaded a bizarre pastiche of accusations at me, that unfortunately canceled each other out: I mean, calling me a "fascist-loving Eurotrash wannabe"? What's wrong with just calling me "Eurotrash"? That's painful enough, if only because it cuts so close to my Eurotrash bone. But "fascist-loving Eurotrash" is an oxymoron, and "Eurotrash wannabe" just doesn't make sense. There is no "wannabe" subset of Eurotrash, because they're all wannabes. If you wannabe Eurotrash, you're Eurotrash. All you gotta do is be one of those cheesy "I love to dance and party" sexually-ambiguous fashion victims always Voguing for the camera, and…Here, let me show you an example, like this guy: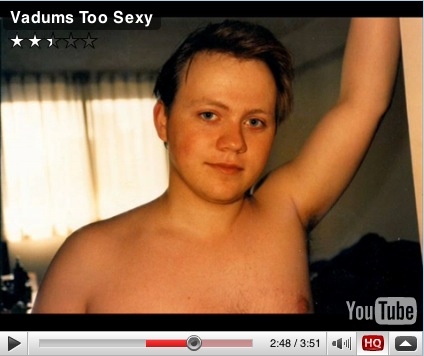 H'm, wait a minute. He looks familiar. Forget it, try this guy here, look how he's surrounding himself with fag-hags: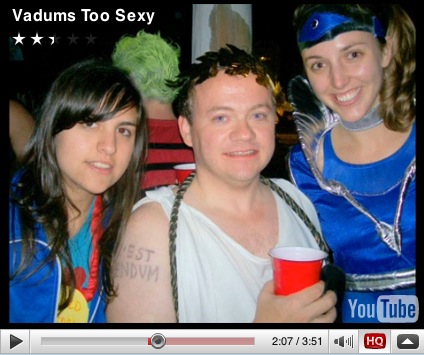 Nice tats, dude–Whoa! Wait a doggone cottonpickin minute. I know that guy! Hey…that's Matthew Vadum! And yet… You don't look like a Mad Midget here. You look more like Truman Capote, with a set of George Washington teeth. Tres cool! In fact there's a whole video slide show of Matthew Vadum with different chicks, and the video used to run to the song "I'm Too Sexy" until YouTube removed the sound. Wasn't "I'm Too Sexy" a huge Eurotrash dance hit? Hey, I just realized something: Matthew Vadum is a rightwinger who likes to party and dance and take photos of himself with women…which kinda makes him a fascist-loving Eurotrash wannabe! Too eye-rah-nik for words, ain't it?
Read more: Amanda Carpenter, Capital Research Center, Heritage Foundation, Matthew Vadum, Megan McArdle, Terrence Scanlon, Washington Times, Mark Ames, Fatwah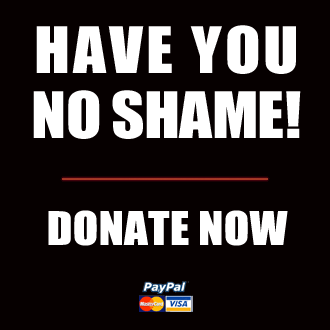 Got something to say to us? Then send us a letter.
Want us to stick around? Donate to The eXiled.
Twitter twerps can follow us at twitter.com/exiledonline