By Eileen Jones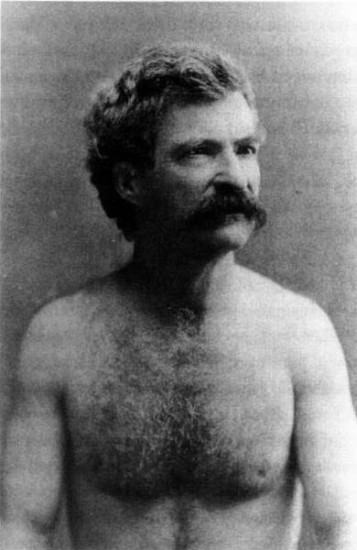 You might have heard that Mark Twain's autobiography is going to be published this fall—the real one, not the abridged, expurgated, censored, compromised, cleaned-up, Sunday school superintendent version that's circulated over the years. 5,000 pages of sheer bile, cussedness, and truth-telling is what's promised, and I'm ready to pre-order Volume One.

Twain famously stipulated that it not be published till one hundred years after his death in 1910, and here we are. How time flies when you're destroying America! It seems like only yesterday when we were an embiggened nation and had some great people among us. They weren't the majority, of course, but the ones we had were prime. Especially that fierce Civil War era crop. Besides Twain there was, lessee, off the top of my head, Abraham Lincoln, and Frederick Douglass, and Ulysses S. Grant, and William Tecumseh Sherman, and John Brown, and Harriet Tubman, and Ambrose Bierce and…
That's not so many, you say. Oh yeah? Try naming eight great Americans living right now. G'head. Try it. Okay, try naming three. I remind you that Johnny Cash already kicked the bucket and Hunter S. Thompson shot himself. But Muhammad Ali's still alive, so that's one. Oh, and Cesar Milan became an American citizen, didn't he? So that's two. In the unlikely event that you can think of a third candidate, please forward your bright idea to sic@exiledonline.com.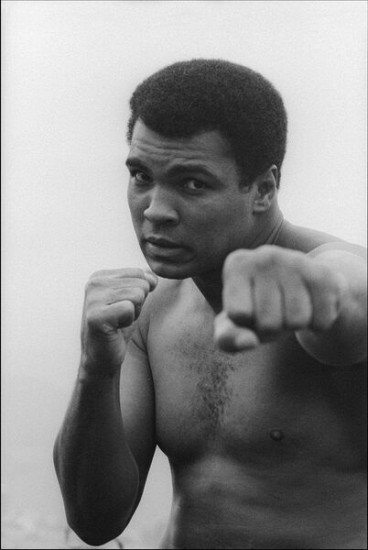 When the publication of the Twain autobiography was announced, the press tended to focus on certain eye-popping details the tome reveals about the author's old age. The electric sex toy bought for him by his secretary/mistress, Isabel Van Kleek Lyon, for starters, and the colorfully insulting language he used to describe her after the affair ended. Apparently it isn't generally known that Mark Twain was an old rip.
Which means people aren't reading Twain anymore, or anyway, they aren't reading him with any real attention to detail. Even the milder stuff assigned in high school English classes is ripe, blasphemous, hilarious, and heartening. Sure, they don't assign you Twain's "Some Thoughts on the Science of Onanism". But The Adventures of Huckleberry Finn is plenty lively, with exhilarating stuff on every page. Here, for instance, is Huck's first-person description of his father, the malevolent town drunk:
He was most fifty, and he looked it. His hair was long and tangled and greasy, and hung down, and you could see his eyes shining through like he was behind vines. It was all black, no grey; so was his long mixed-up whiskers. There warn't no color in his face, where his face showed; it was white; not like another man's white, but a white to make a body sick, a white to make a body's flesh crawl—a tree-toad white, a fishbelly white. As for his clothes—just rags, that was all.
This is why kids should study literature. It does a child good to read a frank, straightforward assessment of a parental figure like that. It means you don't have to lie to yourself, see; you can acknowledge, in your own mind, what you're experiencing, even if you have to disavow it aloud in order to get along in society.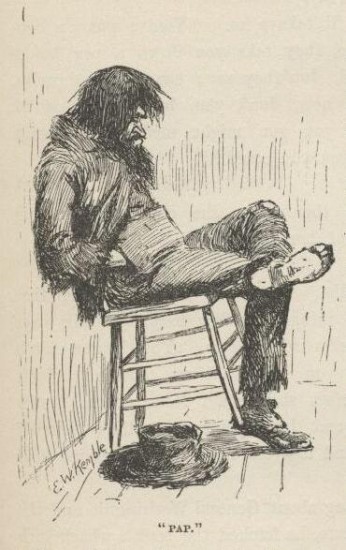 Huck's all for the necessary lie, even the merely convenient lie, which provides cover while you're making plans to escape whatever rotten situation you're stuck in through no fault of your own. He conveys the genuine danger of being honest with others:
I says to myself, I reckon a body that ups and tells the truth when he is in a tight place is taking considerable many resks, though I ain't had no experience, and can't say for certain; but it looks so to me, anyway; and yet here's a case where I'm blest if it don't look to me like the truth is better and actuly safer than a lie. I must lay it by in my mind, and think it over some time or other, it's so kind of strange and unregular. I never see nothing like it. Well, I says to myself at last I'm a-going to chance it; I'll up and tell the truth this time, though it does seem most like setting down on a keg of powder and touching it off just to see where you'll go to.
You know who'd understand Twain, and could get him across to these addled new generations? The Coen brothers. They're the filmmakers who could actually get away with putting Huckleberry Finn—notoriously un-adaptable—on screen. They're working on True Grit right now (adapting the Charles Portis novel, not remaking the wacky John Wayne movie version), which would be good practice, getting them into the properly tough-minded period mood to do Twain. They're not afraid of episodic structures, strong dialects, regional specificity, humor and horror inextricably mixed, honest representations of weird American ways. And they were already inspired by Twain in their creation of the cowboy Stranger played by Sam Elliott in The Big Lebowski; by their own account, they were trying to evoke the "earthiness" of Twain. Always on the right track, those guys!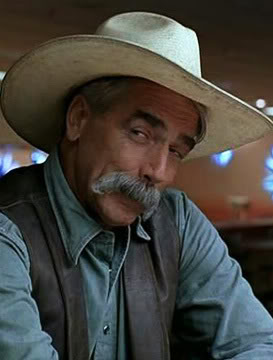 (Hey, I almost forgot the Coen brothers! That's two more great not-dead Americans, so we've got four. Woo-hoo! Do I hear five? Anybody?)
Most film and TV adaptations of Twain's work are mushy and coy and filled with cheap Americana that makes you feel tired, with everyone saying "Shucks!" all the time. So far the only decent Twain adaptation I know of was a brilliant six-minute mash-up on The Simpsons with Bart as Tom Sawyer and Nelson as Huck Finn. (I wish I could remember more precisely the dialogue about the harsh-sounding food of the 19th century South. Something along the lines of, "You want some cornpone? Flapjacks? Hardtack? Fatback?")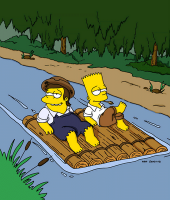 You have to admire Twain for having the savvy to suggest that his uncensored autobiography is such hot stuff, such pure Tabasco, it must be withheld from the public for a century, when presumably everyone savaged in its pages would be long gone. Twain knew the drama of the deathbed memoir; he'd arranged to publish the memoirs of his friend and personal hero, Ulysses S. Grant.
Grant achieved the most epic deathbed-memoir ever, famously writing it while dying in agony from cancer of the throat. Bad investments and fraudulent business partners had bankrupted Grant, and he wanted the money for his family. He finished the weighty tome just days before expiring, and he saved his family from penury, and he got a lot of posthumous raves from admiring critics and military experts, who said, essentially, "Hot damn, he sure was a clear thinker and a good describer of strategy and tactics and battles for a guy dying in agony from cancer of the throat."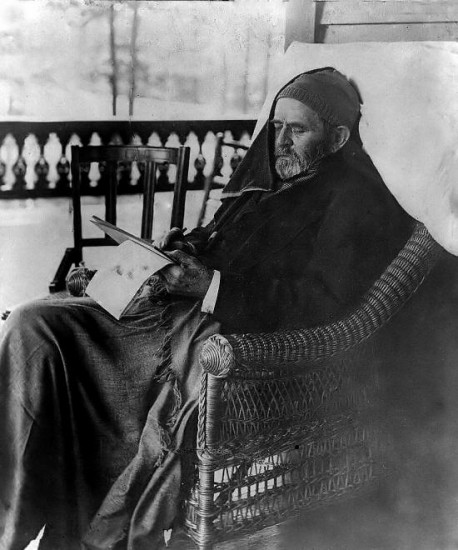 People did stuff like that then, sometimes; heroic stuff.
This is not to say that reading 5,000 pages by elderly Mark Twain will be any picnic, even for his biggest admirer (me). Late-life Twain is pretty rough. By then he was, as they always say, "bitter." Like his pal Grant, he got swept up in the get-rich-quick fever of the Gilded Age and lost his shirt, as well as his house, and had to go on endless speaking tours to try to recoup. His beloved wife Olivia died; his children kept dying too; only one of four outlived him. As his notoriously high "animal spirits" faded, his affection for reprehensible humanity dissipated as well, and he began to roast them unsparingly in prose. He'd come to hate the Christian God too, and went after him "with a pen warmed up in Hell."
All perfectly understandable, but you still have to brace yourself a bit when a great writer attacks. Here's what old Mark Twain thought of humanity: "Oh, we are a nasty little lot—and to think there are people who would like to save us and continue us. It won't happen if I have any influence."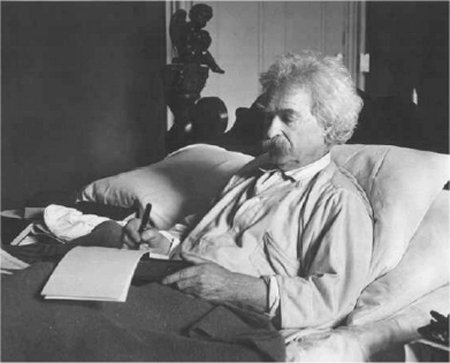 There'll be lot more like that in the autobiography, reviling us for what liars we are, what cowards, what fools, what hypocrites, what sycophants, what conformists, what cruel bastards, what greedy sloppy pigs, with apologies to pigs for insulting them. But it'll be good for us to read. Twain is exactly what we need right now, a necessary corrective. We've revived all the rotten vices of the Gilded Age, but with none of the ferocious virtues that made it interesting. We're more damnable now than when Twain was alive, which he would've hardly thought possible, but there it is.
Read more: Abraham Lincoln, autobiography, Cesar Milan, Charles Portis, civil war, Coen brothers, Frederick Douglass, great Americans, Huck Finn, Hunter S. Thompson, Johnny Cash, mark twain, memoir, Muhammad Ali, The Big Lebowski, The Simpsons, True Grit, Ulysses S. Grant, Eileen Jones, Books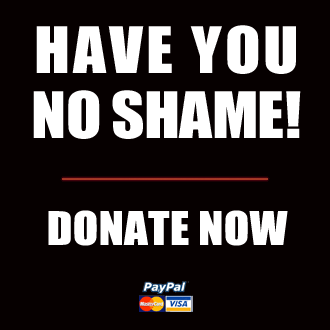 Got something to say to us? Then send us a letter.
Want us to stick around? Donate to The eXiled.
Twitter twerps can follow us at twitter.com/exiledonline