By Pancho Montana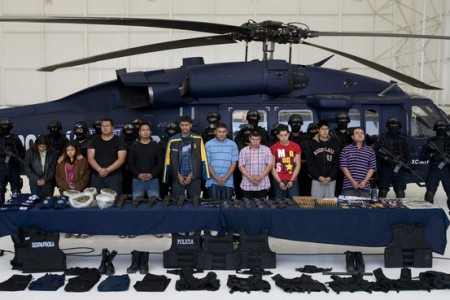 Hello there! Hola to the few who still check out this column to learn about crazy antics of America's favorite suppliers. Yeah, I know I haven't been updating you for a while on account that I'm getting lazy (weed ain't exactly speed, neither is Rohypnol). And I don't have much of an excuse since I'm unemployed and have a lot of free time on my hands, time which I spend doing everything but writing…
To be completely honest, I kinda lost interest in the whole Drug War. It became like watching a re-run of a sitcom you kinda like. Watch it long enough and you'll start hating it little by little, because it always more of the same plot and punch lines: A big gunfight in Guerrero, another decapitation in Chihuahua, the biggest drug lab ever busted in Michoacan (and then a few days later an even bigger one is busted) or the detention of a "big" capo in Tijuana. Same ol', same ol'.
Maybe it's a problem with us Mexicans. Since we see and hear about it every day it's become part of the daily grind, violence on the corner that you don't even notice because you're worried about what you're gonna have for dinner.
And maybe that's why the Americans are so worried about the situation in Mexico.
Narco-culture is like your 1960's failed counterculture. The link here is drugs, but unlike your peace-loving hippies, the narcos are violent enough. More than enough, even. They have the cash and weapons and the capability to challenge the state.
Unlike the hippies, they are in a position to actually succeed in transforming the State in their narco-culture image. And that must scare the shit out of Washington. And so we get the Merida Initiative, or 1.6 billion worth of greenbacks for the Drug War effort.
It's not just the American healthcare industry who doesn't like Obama's meddling much. A lot of Latinos are going to miss Bush and his 8 years of non-intervention in Latin America. Like you'd say in your Gringo Spanish, "It was mucho good for business."
It's silly when you think about it. $1.6 billion in anti-drug aid over three years? Last I read, you gringo drug users transferred something like $20 billion to my home country last year. Thanks for the cash…
A local Tamaulipas politician said it best when describing the narco-culture in our country (by the way, to be a politician here, you either have to be crazy or stupid—not brave though, all the brave politicians are in the cemetery):
"Narcos used to be our neighbors, now they are going to be in our Municipal Palaces"
Or in our vacation resorts, like "Comandante Colosio", one of the people I talked about earlier who was captured in Cancun by the Mexican Army earlier this month, and the person I want profile for you today.
That was how his story come to an end. The rowdy and troublesome bandido is now being held "bajo arraigo"—meaning he is in a state of legal limbo in which the unlucky dude who is "arraigado" is held under arrest while the authorities investigate if he did anything wrong. Fuck what you heard, in Mexico you are guilty until proven otherwise.
That's why the death penalty is a big NO-NO in this country, too many ways the State can fuck up, and the Mexican goverment fucks up A LOT.
But I want to return to the life story of Mr. Colosio, real name: Juan Daniel Carranco Salazar. After they got him, Juan quickly confessed he has been involved with the Gulf Cartel since 2002, starting off his career as a lowly "mover/transporter". He doesn't exactly say where, but most likely he was a "pusher", which is a good position if you want to enter the good graces of los patrones.
Read more: drug cartel, drug war, mexico, monterrey, zetas, Pancho Montana, The Mexican Drug War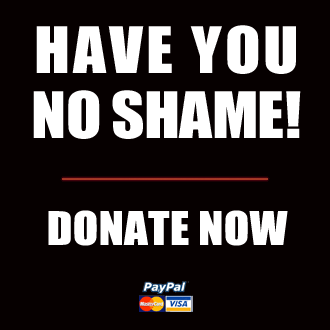 Got something to say to us? Then send us a letter.
Want us to stick around? Donate to The eXiled.
Twitter twerps can follow us at twitter.com/exiledonline