By Pancho Montana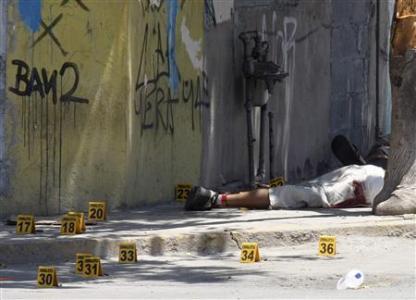 The eXiled's Special Drug War Correspondent
MONTERREY, MEXICO–This is the longest time that I've been AWOL from The Exiled. Sure I've never been perfect about delivering regular on-time dispatches, but since 2008, I'd at least file a couple of articles every month or so. And the strange thing is that every time I stop writing, or every time I forget to answer emails, everyone asks me if I'm still alive, how am I doing, how many bullet holes I'm nursing… It's strange because things have been pretty uneventful here. People write to me as if I'm living in 1999 Kosovo, but everything is the same. And when I say "same" I mean the exactly the SAME. As in, we're no better today than a year ago, or two years ago, or three, four, five years ago.
The only difference between now and 2006 is that every fucking bad thing that happens in the city just keeps getting worse: Rising death toll, more cars are stolen, more shootouts and attacks against the police than ever before, more kidnappings, more businesses closing.
Yep, it's all the same.
A couple of years ago this was cool and exciting; like Scarface cranked up to eleven. But you can only take so much violence for so long. I've been a kind of  "drug war nerd" all this time, keep up on the stats, watching the movement of the cartels, tracking who controls the main corridors and plazas, and keeping tabs on the ever-rising body count.
Around that time Monterrey started gaining a name for itself as THE nightlife spot of Mexico. It had two main spots: Centrito, the posh location for the rich and spoiled brats in San Pedro; and Barrio Antiguo, a more universal (cheap) offering for the rest of us.
Barrio Antiguo is 16 blocks of baroque, colonial architecture, that was supposed to have been rescued economically when it became host to scores of night clubs in the area. But the only thing those nightclubs have done is destroy the cultural heritage of the buildings, annoy the people that still live around there and attract large numbers of  horny youngsters looking to drink themselves sick and take as many drugs as their bodies can take–you know, all the stuff that makes for a good weekend.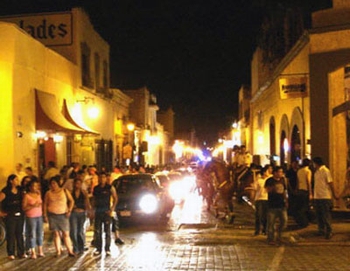 For the most part Barrio Antiguo fulfilled that role of nightspot for the lower- and middle classes. It had a little bit for everyone:  Dozens of bars subdivided into a variety of genres… You could find electronic, rock, reggeaton, rap, etc , etc. You do the math: It attracted everyone in the middle-low class demographic, appealing to all types. This area made a lot of money so naturally it attracted the kind of businessmen who let underage girls into their establishments to get wasted and black out…fine people.
But naturally this party utopia did not last long. Everything changed when the Zetas and the Sinaloa arrived in force, and the cartels brought their war to Monterrey.
The Zetas' strategy was simple: total control, drug tienditas, halcones, estacas…in other words: the works. Everything they needed to set up a functional intelligence network and money-making operation. Logically, the spots to control in Barrio Antiguo were the clubs, so the Zetas started installing themselves in the clubs of Barrio Antiguo. By 2008 virtually every club in the 16-block radius had their bathrooms acting as full-on tienditas for the clients inside.
This would be a good thing if the drugs weren't so fucking bad and so expensive. The Zetas are a bunch of goddamn cheap bastards, and that's why nobody likes them. They never make an honest peso, dollar or euro. That goes for all narcos, even the "honest, drug traffic-only " chapos, if you believe those bullshit stories. But the Zetas seemed to take the greed and cheapness to a whole new level.
That was when the narcos had the edge–but ever since 2009 and 2010, SEDENA (Army) and SEMARNAT (Navy) troops have been pouring into the city, making the sicario profession a very dangerous, and very short-lived one.
But as effective as the armed forces have been in wrestling control from the cartels, they can't quite manage to bring back the peace the every Mexican now demands. If anything, the violence has gotten worse, with sicarios on both sides still trying to operate, only now they're praying they don't run into an army patrol.
For the rest of us civilians it's not any better. We are caught in the crossfire of a very nasty clusterfuck: Caught between two warring cartels, the police corps they control, and the federal armed forces trying to take all of them down—and every one of these players is trigger happy. That is if they have triggers to fire–if you are from the police, it means you are not allowed to pack the heavy artillery, and that means you are pretty much fucked.
That's why most people in Monterrey will tell you that they are "afraid" of the night. That's why they don't go to restaurants, why they avoid clubs or casinos, and why they have reverted to having house parties and reunions to stay safe.
The once mighty clubs here in Monterrey, who had asshole face-control policies when it came to who could go in, are now pretty much begging for customers. Their competitors are no longer other clubs but people's homes.
This situation has resulted in probably 30-40% of Monterrey's restaurants and clubs closing down in the Barrio Antiguo, mainly as a result of extortion and racketeering from organized crime groups who started charging them anywhere from 20% to 30% of their weekly profits in return for protection. More than 5,000 workers in these establishments have lost their jobs as a result.
But there is a positive angle to all this: With all the night clubs closed down, the number of drunk-driving related accidents has also taken a major dive. In May 2010 there were 89 deadly drunk-driving accidents; this past May, 2011, had only 31. But no one's fooled into thinking this is some kind of silver lining. It only reflects how bad things have gotten in Monterrey–where no one dares have much fun unless they're safely inside someone's home.
Pancho Montana is the eXiled Online's Special Mexican War on Drugs Correspondent.
As a native of Monterrey, Nuevo Leon, located in northern Mexico, Mr. Montana lives in Gulf Cartel territory. That means the streets belong to the Zetas, a paramilitary organization trained by the Yankees and hired by the Gulf Cartel to keep things civilized and business booming. Although it could be that the Zetas won't be around for long…
Read more: drugs, zetas, Pancho Montana, Mexico Drug War Dispatch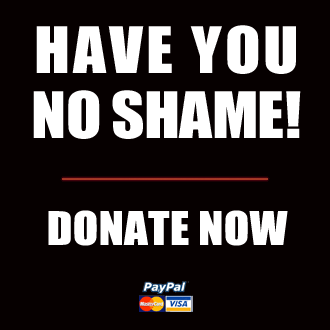 Got something to say to us? Then send us a letter.
Want us to stick around? Donate to The eXiled.
Twitter twerps can follow us at twitter.com/exiledonline