By Pancho Montana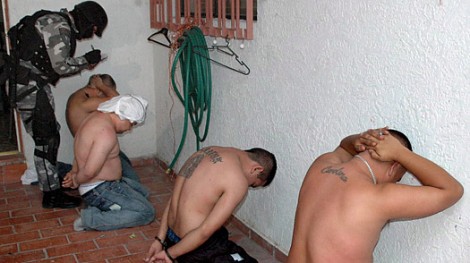 The eXiled's special Drug War Correspondent
MONTERREY, NUEVO LEÓN–I just learned that a friend of mine got his human rights violated by the Mexican army, when he was grabbed off the street by a couple of soldiers, thrown into some dirty room, tied to a chair, stripped of his clothes and interrogated with the help of a friendly blowtorch. The soldiers waved the flame close enough to his naked torso that, by the time they were through, it looked like a blackened rack of BBQed ribs. All that was missing was the BBQ sauce.
It's scary story, particularly because they had the wrong guy. The army was looking for a cop-killer sicario, and my buddy–let's call him Jose–fit the description. Yet what really shocked me was that my friend was not buried in some shallow unmarked grave in the desert outside Monterrey, but was alive and well enough to tell the story.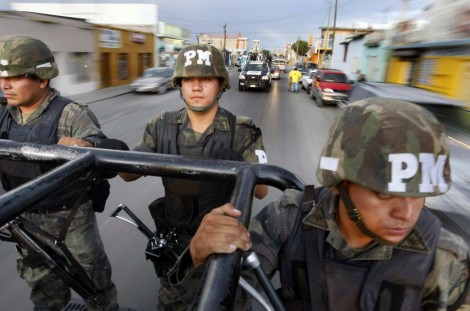 Here's what happened: Jose was tooling around town on his truck, when he was swarmed and detained by a small detachment of soldiers. They kidnapped him for an about hour, kicked him around, burned him a little and, when they realized they had fucked up and were torturing an innocent man, let Jose go with an apology. They were even kind enough to give him back his truck and belongings.
Jose got lucky, and he knows it. For the most part Mexican soldiers tip the scale in the general direction of "shoot now, disappear the body later."
I know you Americans are supposedly big on human rights and really really care about those poor Guantanamo detainees, but unfortunately human rights violations like this are necessary to combat the cells of sicarios in the city, be they of the Gulf Cartel or the Zetas. And that's pretty much what most people in Mexico believe. Even Jose. He's not interested in pressing charges against the army. He's not really mad and actually happy that the soldiers decided to capture him.
Thing is, the army likes to shoot sicarios on sight, but I guess this time they wanted to avoid unnecessary paperwork. The Mexican army just had an embarrassing fuck up the past month when during a shootout with a cell of sicarios they killed the innocent occupant of a red pickup—a guy named Otilio Cantu—and upon realizing their mistake, planted a rifle on him to pass him off as a sicario. In their defense, if you have a pickup or SUV you're pretty much asking for a few loose bullets around these parts. But Otilio's parents campaigned to clear their son's name and this resulted in the detention of at least 7 soldiers and their Officer.
My friend's unfortunate detention alerted me to an interesting development. Soliders and cops have traditionally been at odds with each other, but now it looks as if the army is taking the police under its wing campaign to wrestle the grip of the Zetas and the Gulf Cartel on local metropolitan police forces.
The local police force has gone through a huge shakeup lately. In early April, an army colonel took charge as the Public Security Secretary of Guadalupe, causing over 100 resignations from the force, including eight police commanders/chiefs who resigned "voluntarily". As they fight it out for the total control of the plaza,  the Gulf Cartel and Zetas have also recently started turning up the pressure on local police. Cartels have been increasing their attacks on cops in order to terrorize and bully them into collaboration. That means the cops are stuck in the middle of a three-way clusterfuck: they're fucked if they're corrupt, and fucked if they're not.
Looks like the colonel may be using his contacts with the army to gain the trust of the police, giving it protection in the hopes of pulling them out of abusive relationships with the cartels. My friend's case is a clear example: He was detained because they mistook him for a sicario that was involved in the recent killings of police and transit officers.
Pancho Montana is the eXiled Online's Special Mexican War on Drugs Correspondent.
As a native of Monterrey, Nuevo Leon, located in northern Mexico, Mr. Montana lives in Gulf Cartel territory. That means the streets belong to the Zetas, a paramilitary organization trained by the Yankees and hired by the Gulf Cartel to keep things civilized and business booming. Although it could be that the Zetas won't be around for long…
Read more: mexico, Pancho Montana, The Mexican Drug War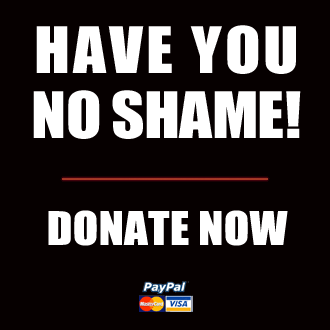 Got something to say to us? Then send us a letter.
Want us to stick around? Donate to The eXiled.
Twitter twerps can follow us at twitter.com/exiledonline