By John Dolan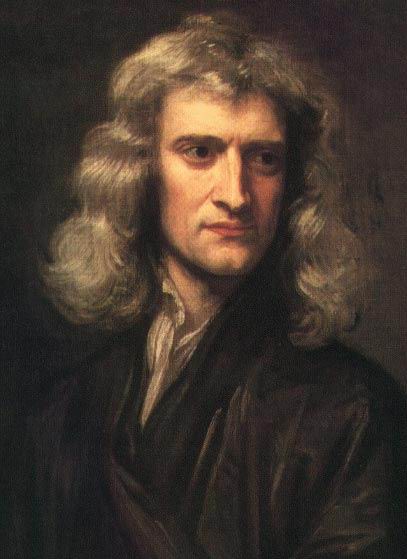 In a world without miracles, death is a miracle.
A bad one. It makes no sense at all. This creature, your relative—Hell, your dog—was a constellation, a huge Venn diagram of metonymies, with a middle name and opinions and allergies and anecdotes. Doesn't much matter if they were bad anecdotes, annoying opinions, a stupid middle name; there was the same density of little fiber-optic cables spreading out from them that mattered.
And now they're a lump. Because one of the first things you know, when the great taboo on seeing corpses suddenly stops, is that dead is dead, gone.
That's the miracle, the one miracle this universe offers. One little glitch and this galaxy is meat. Bad meat, too. It will start to stink soon. Actual maggots, not like in the rhyme. Various oozes.
It's unthinkable. Which is where ghosts and gods and happy hunting grounds all come from. Not superstition, just popular physics, a natural idea of momentum. Because this, the one miracle we actually witness, is the one we want not to believe. Funny, if not exactly ha-ha. It can't be; all that humming narrative momentum, all those Moby-Dick rusty harpoons dragging through the water as the creature drives on—they just aren't there any more? You wouldn't believe it about a rock, a runaway train, a flash flood. They don't just stop in mid-lunge; it's not even plausible. It's not what Newton promised, god damn it. If we have to put up with Newtonian physics in all the dull high-school ways, moving your friend's furniture up the stairs, why is it suspended here, the one place where it might help out? A body in motion can't just become a lump in a chair. With flies.
But it does. The little cults, the last true human believers, make sure of that in little basement experiments now and then. Our messiah from Nowheresville Idaho will not die! Leave him in that chair for a week or so while we pray him back! But no, the Rev. Daryl begins to stink, becomes a home for many of our least-favorite species, and by the time the sheriff drags the last few of the faithful out of his Panhandle cabin in cuffs, they're glad to go, asking the deputies if they can borrow one of those gas masks.
And Newton loses again, the whole notion that a human mind, soul, life is a thing that ought at least to have as much momentum as, say, a marble, loses again, every single time.
Every single time. That too is miraculous. What else happens every single time, without a hitch? Nothing but this, that I can think of. The smells, the flies, the whole horrible black miracle. It's as if somebody were trying to tell us something. Nothing else works that well. Birth? For most of human history it was one of the worst bets around. And even if the child was launched successfully, there were a million ways it could die. That's why they didn't name the kid until it was older, likely to "stay" a while. A million ways to fool the demons, cut its hair in ways hard for their claws to clutch—none of which ever worked. Marriage, business, farming, war—nothing works. Only death, our one and only absolutely reliable anti-Newtonian miracle.
All you can do is get Exhibit A, that lump, offstage as quickly as possible and make something up so that momentum and mass, heft, value, some wretched consolation, is restored to its life in a few crania. So: "The lump's ghost flew out through its nostrils, and now it's…uh…hunting in the forests of the night." "…selling bonds on the heavenly exchange." "…patting out chapattis for eternity in some hot little village in the sky." Or whatever.
But those are for the womenfolk; the more traditional male response was to embrace the miracle, become its priest. You see this man who laughed at me yesterday in council? I can make him into a lump of fly food. Instantly. One little flick. They must have learned quickly: flick that obsidian –flake on a stick at his arm or leg and he may not even be transformed, but flick it into his head or the middle of his chest and the miracle reliably occurs. One little stone chip in the head and your formerly witty, popular antagonist is meat, bad meat.
The kings tried all kinds of other ways to make good miracles; and in their definition, of course, "good" meant "the king gets to live forever." It was like those five stages of grief, performed upon the bodies of slaves and POWs. "How about if I kill five slaves and ten horses? Will that delay my little miracle a few years longer?" Being good proto-Newtonian physicists, they tinkered with the numbers: "Damn, those five didn't satisfy you? How about ten slaves? Fifty?"
It was like the bargaining Herodotus records between the pygmies and North African salt miners: no contact between the two sides. The salt miners would leave tombstone-shaped bricks of salt by the banks of the Niger, retreat one day's march, and wait. The pygmies would leave little piles of gold dust by the salt blocks and retreat in the opposite direction. If the salt miners were satisfied, they'd take the gold. The pygmies would return and take the salt. If they needed more gold, they'd leave the pile, and the pygmies would add more and more until it was taken. Then they'd cart off their salt blocks. Nobody ever saw the other.
But whoever controlled the great miracle just wasn't buying. It was like trying to trade salt with the hippos or crocodiles; they just didn't get it. Whether you killed a hundred slaves or a thousand, you, O King, O Emir, O Shah, Son of Heaven, Whatever You Call Yourself, were going to be turned into a miracle yourself.
So they tinkered more. What if I kill these slaves in the most terrible way imaginable? And those God-Kings could imagine a lot. Sade has lists, they go on for 30 pages, I had to look some of those verbs up.
Perhaps there were even kings who tried benevolence, though you don't hear much about them. Not surprisingly, whatever lone deity controlled the lone miracle was most definitely not impressed with that.
So the male response, the attempt to claim and control the miracle, failed too, was reduced to the same wretched stories: I have killed X number of Y tribe and when I die, they'll have to serve me in the afterlife. The key phrase, the one that made the other murderous thugs around the campfire smirk under their grease, was of course "…and when I die…." Once you've said that, the rest is fairy tales.
By far the best response to an actual, reliable, ubiquitous miracle like death turns out to be not thinking about it. And that remains the option overwhelmingly preferred. In between, there was a blurry phase of watered-down kingly fantasies, democratized versions, an afterlife like a bus station where they let anybody in if they can show a ticket, but for some reason that phase, the so-called Great Religions, is now much harder to imagine than the God-Kings' tombs full of decaying bargaining chips. Did anyone, ever, actually believe in the Christian or Muslim heavens? I frankly don't believe it. The Hells, well yeah, of course. But the heavens?
My parents were almost appallingly rigorous and devout Catholics, but they died without a shred of comfort from the Church to which they gave everything, let alone its "God." We couldn't even get a priest to come to the house. That was the painful part, though: the nonexistence of the Church when they needed it. But that was a mere historical accident, bad luck, the collapse of Catholicism in the US at the end of the 20th century.
The other absence, of any notion whatsoever of going to a better place, one of those bus station heavens—that was just an unspoken premise in our house. You could believe in the Church because it was there, it existed. And served a purpose: for the slave class of the British Empire, it was a counter-hierarchy, a way of reinventing oneself as something more than despised vermin infesting the lawn. And they maintained that belief as long as they needed it, until convinced that America, for all its alarming Anglo echoes, wasn't going to do that to them again. Then they very sensibly dropped it and dove into the money pit. Sane behavior. But the God part? As far as I know, no one of us was pitiful enough to believe in that.
So they died in terror. Not a hint of consolation, that I ever saw. Fear tempered with the hope of oblivion. That's my hope too: oblivion, absolute. It's a difficult discipline, summoning that oblivion, though the old tricks help (eg How did you feel the year Charlemagne was crowned? That's how you'll feel when you're dead.).
I even thought about trying that bit of spiritual discipline on somebody I know who's dying now. But you have to watch your mouth around the dying. It's not a good time to let your tongue go traipsing among the daisies as it is all too wont to do. "Don't worry! Hey, here's a question for ya: how did you feel when Pizarro conquered the Inca? Moribund quaver from the soon-to-be-lump asking a question. "Oh, when, exactly? I think…actually I don't quite remember, something like 1520? Anyway I mean before you were born, it could be any year…heh heh…." Oh yes, that would go over great.
Naturally we have DVDs on offer to squirt some consoling lies into this process, any number of dying-relative poems and novels and movies. No worse than what the Inca or any other huddle of terrified miracle-denying cultists offered their fellow chickens. Nobody here but us chickens, when the miracle arrives.
That's what I can't get over: this is what a miracle feels like. Like you would do anything to make it go away.
And that's one way we're at least a little luckier than most of the other tribal huddles: we have medications to make it go away. One of the most reasonable statements about death I ever heard was from a corporate lawyer who said simply, "I plan to be heavily medicated."
But most of the deaths I've had to watch were not heavily medicated. In Reagan's day it was much, much safer for your caring family doctor to let you spend your last days screaming in pain and terror than to risk the wrath of the DEA by handing out morphine. They're not as cruel these days, but the patient has to agree, and these filthy taboos have a long life in the heads of their victims. I recall one death…terrified, eyes glued open, wouldn't even take a sedative. A moral issue.
The only medications she'd accept were the ones which demonstrated contemporary medicine's proud ability to prolong the terminal dive, like a doomed pilot being towed around in circles a while, to let him think about it before he hits the dirt. In one case I recall, two years to think about it. Terrified every second.
That's why you have to revere Schopenhauer, despite about a thousand irksome pedantries and crotchets I can name off the top of my head: because he alone, or at least "alone" as far as I know, refused to say that this adds up. The rest of Western Philosophy resembles nothing so much as Enron's accountants swearing on a stack of ledgers that it all made sense if you were an expert. The laity turned out to be correct, however, and the ledgers nothing but consoling lies.
It does not add up. All you can say is that: no. No, these books do not balance. Not even in Newtonian terms. The only terms in which they make sense are Darwin's, and no one wants to go there. There are no protagonists in Darwin, and everybody wants to be a protagonist. It's not hard to see why Newton is always depicted as an angel in human form, his bleached locks illumining his bony face with their own light, while Darwin is sketched as a all cheeks, jaw and eyebrows, flesh melting into shrub.
But for some reason you're not supposed to say no; you're not supposed to repeat that it does not add up. That's one of those "obvious" things that have "already been done." And the rule for these is simple: if you're saying something nice, be our guest, it can't be said too often and somehow it's fresh every single time. But when the word "obvious" is uttered, you can be positive you've said something which is not wanted at the present time.
Which does suggest, if you've been around this cheap sideshow any length of time at all, that the word you need is, duh! "no." Schopenhauer's no. Lucy van Pelt's no. Well, I can't help it with the Lucy referent. Like Joe Chip attempting to contact souls committed to the chill of half-life, you have to use the materials to hand in their delusion. And the material at hand when I was a kid was, God help me, Charlie Brown. Through no fault of my own, damn it. But actually, and I blush to say it, actually, some of those cartoons—which is to say, this one I've been thinking of since I heard the news about [name deleted]. I've always loved this one Peanuts though I was never entirely sure why until now.
It's three panels, one of the little black-and-white dailies, not the self-indulgent Sunday multi-panels. In the first panel Charlie Brown, that untiring Protestant missionary, stands before Lucy intoning, "It is better to light a single candle than to curse the darkness." Second panel: Charlie has moved on and Lucy is standing alone, her beady eyes fixed, thinking it over.
In the final panel, my panel, THE panel, we see Lucy standing on the back step, her mouth wide open in a roar, shouting up at the suburban stars, "Curse you, darkness!"
I'm with Lucy.
Read more:, John Dolan, Fatwah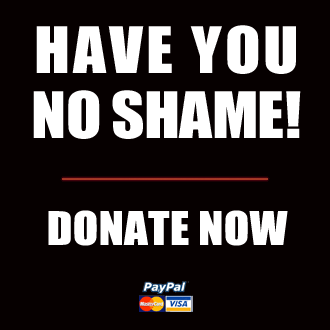 Got something to say to us? Then send us a letter.
Want us to stick around? Donate to The eXiled.
Twitter twerps can follow us at twitter.com/exiledonline