By John Dolan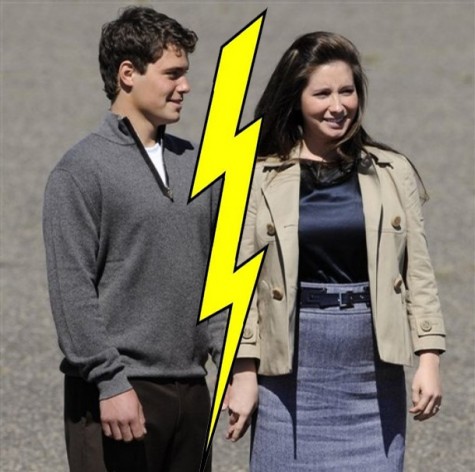 "It is not their love for us but their lack of faith that prevents today's Christians from burning us."
—Nietzsche
For sheer gloating pleasure, you can't beat the lunkheads on Free Republic trying to deal with the news that Palin's daughter not only isn't going to marry Levi, but is breaking up with him.
It's what they call the whole spectrum of human emotion, or primate anyway. They're so stunned they wander for a while through digressions like whether the sperm donor in question was named after a pair of pants or not.
One loyalist with the wonderful moniker "Solid Wood" insists it can't be true, must be a liberal media lie, until someone sends the two-word death sentence: "Fox confirms." Then he settles for calling everyone who mentions the story a leftwing troll.
The problem with shutting down the story, a Freeper's natural response to embarrassing news, is that it conflicts with the social conservative's Prime Directive: butting in to everybody else's business as often and as loudly as possible. So when one blushing Palin fan tries to dismiss the story as "No biggie," another chastens him: "Yeah it is; the kid needs a father."
Others try blaming the media and the dems (known as "demonrats" on FR) for the pregnancy, as if Nancy Pelosi and Katie Couric were leaning over the back seat of Levi's F150 chanting to Bristol, "Do it! Do it!"
A poster calling himself Popdonnelly recalls with a sigh the happier days of his youth: "Back in the day, they'd get out the shotgun."
The shock of the story caused it to be posted a half dozen times on FR, and one of the more remarkable threads is the one responding to a suggestion by rightwing columnist Cal Thomas that the Palin family shut up for a while. You don't say that about Sarah on FR:
"Deannadurbin" holds out for stigmatizing the kid the old-school way, because God has left clear instructions that bastards should be reminded of their status early and often:
"It does reflect badly on Sarah's conservatism that her own daughter doesn't seem to realize the biblically right thing to do is to get married. There has been ample time to do what God would have Bristol do. Why the delay until after the baby is born? Right now the baby is illegitimate and that used to be a stigma and rightly so."
But the Biblical sharia solution is so cruel and stupid that all sorts of other posters, almost all women, react violently to "deannadurbin's" posts. "Tax-Chick" points out the obvious: "In the long run, her NOT marrying a loser might turn out to be the best thing for the baby," then goes on to paste a happy ending on the story: "In a couple of years, Bristol might meet a nice man with an education and a future." Another freeperette responds more aggressively: "How nasty to brand an infant with a stigma when the infant had no say in the matter. That was disgusting."
Deannadurbin stands her ground: "Then you probably think past generations of your ancestors were "disgusting" too because they considered out of wedlock births illegitimate and shameful. Such families were ASHAMED because they couldn't control their trampy daughters who opened their legs for men not their husband."
What upsets the relatively sane Freepers is that Deanna unquestionably has the ideology on her side: "You can't have it both ways, calling yourself a conservative and then say "anything goes" regarding social mores and principles."
This is too much for "Ace of Spades": "If my ancestors stigmatized children for conditions they had no control over, such as the marriage status of their mother, then they were disgusting, as a matter of fact. And so are you."
Deanna's antagonist, "phikapmom," simply breaks off the discussion: "Don't ever reply to me again on this website and I will do the same to you." Deanna wants the last word, implicitly conceding that history may not be on her side: "If you are the future of conservatism then it is dead, woman." Deanna's argument is based upon a rock, and is not susceptible to appeals to real people living on this planet. She ignores the question of the pain her precious stigma would inflict—is entirely designed to inflict—on the baby in favor of Spike Lee's catchphrase, as filtered through the Southern Baptists: "Do the RIGHT THING and the GODLY THING and give your baby his father's name."
The funny, creepy thing here is that Deanna really does have the Bible on her side, and can't help saying so, even when the opposable-thumbs faction on FR would rather tiptoe past the matter. She screams, "I guess you call God Himself "disgusting", for God is clear in His word that babies are conceived in SIN. How dare God be so mean to babies as to call them sinners? When you croak and face judgement will you have the temerity to tell God He was mistaken? 'Behold, I was shapen in iniquity; and in sin did my mother conceive me.' – Psalm 51:5"
Yup, that's the real old-school sound of true scripture, all right. There's no mistaking that combination of wordy pomposity with vicious misogyny.
Since very, very few Freepers are willing to say that God is, indeed, a disgusting old lunatic, the debate dribbles away into pure comedy. One bright spark tries to disarm Deanna by reminding her that Jefferson was an adulterer: "I guess you hate Jefferson too." But she is not to be moved from that aged rock, replying with a response that would have Charles Portis scrambling for his notebook: "I like Thomas Jefferson fine enough, but God's word is more important."
The funniest moment comes when one of FR's many pseudointellectuals tries to heal the rift by offering a compromise: stigmatize the mother, but not the baby. "People need to distinguish between stigmatising the illegitimate child, which I haven't seen anyone advocating here, and stigmatising the parents."
That's thinking outside the box! "Kid, your mother is a filthy whore…but of course that's no reflection on you."
Read more:, John Dolan, Fatwah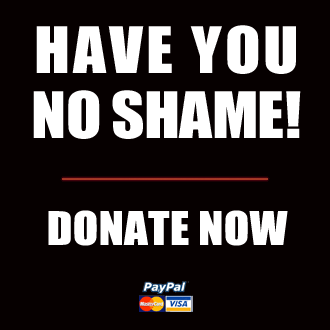 Got something to say to us? Then send us a letter.
Want us to stick around? Donate to The eXiled.
Twitter twerps can follow us at twitter.com/exiledonline