By Mark Ames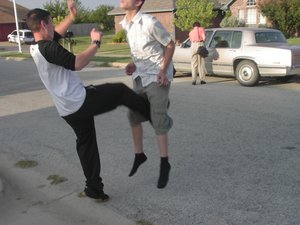 There was a leak yesterday to Bloomberg that the Fed is making plans to "drain" $1 trillion from the US economy. Because supposedly our economy is overheating with too much money—not that anyone you or I know has seen a penny of it. It doesn't seem to make any sense to suck money out of a cash-strapped country when the economy's in ruins: unemployment is reaching Third World levels, foreclosures are hitting new record highs, and lending is still contracting at an alarming rate not seen since, yep, the Great Depression. So why would the Fed talk about pulling $1 trillion out of the economy, as if that's the medicine it needs?
It is all about taking care the already-mega-rich Wall Street bankers and foreign investors who want to protect the value of all the money they plundered from America. They want to ensure that the trillions they were handed by Paulson and Bernanke and Summers are still worth the same trillions next year…and to do that, they're going to apply a simple law of supply and demand: drain out $1 trillion from us, and the value of their trillions holds its value.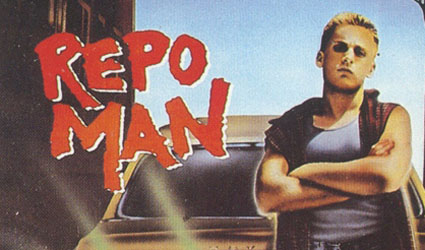 What's even more strange is that the Fed's plan to "drain" an incredible $1 trillion from our ruined economy comes after the Fed spent two years pumping trillions into the banking system, on the specious theory that the best way to get us regular folks that money isn't to give it to us directly, but rather, to give it to the bankers first… because they know better than anyone, better than us especially, how to distribute it down to the rest of us (that ol' trickle-down theory that's been working magic since Reagan suckered us into believing it). We'd lose it as soon as we received it—whereas they know how to hide it for safe-keeping.
Then there's the question of how: like, how do you actually "drain" or ""mop up" $1 trillion from our economy–it's not like CIA agents running around Central Asia buying back Stingers from the mujahedeen in the 1990s. (The actual process makes for boring reading, having to do with the Fed and primary dealers and its balance sheet and reverse-repos, bla bla bla.) What matters is this: The Fed is going to re-steal $1 trillion of the trillions it doled out to everyone who isn't us, because Wall Street is complaining that if some of those trillions do trickle down to the rest of us, it'll cause inflation. They're calling it "excess"—the same guys who are making so many billions they don't know what to do with it, they're the ones who know what's excess liquidity or not. So by taking away $1 trillion of money we regular folks might get our hands on and use for our own selfish purposes, Wall Street thinks that it can contain the inflation disease that we carry around.
This is why the Fed and Treasury made sure that all those trillions went to a select few plutocratic institutions first, and not to the rest of us. See, those dollars only have value to them as long as they're the ones in control of the dollars, and the amount of dollars. If we all have these dollars, then they're not much value or use to the billionaires anymore. The billionaires in Wall Street, Zurich, Abu Dhabi, and Hong Kong had two goals: first, to get ahold of the trillions they'd lost, even if it meant stealing it all from Americans. Then, once they got the loot, the next goal was to make sure it didn't leak out to the rest of us and inflate its value away, otherwise, what was the point of looting all those trillions?
So that's where we are now, in Phase Two: we regular folks must not be allowed to get our hands on any of that dough, or all economic Hell will break loose. Drain it, mop it, suck it up–get the trillion out of our hands before we do something stupid like buy Jeep Cherokees with it. Because basically we non-millionaires are slobs, and they're not. They know what to do with money: In their hands, money doesn't lose value (it may vanish or turn into negative money due to overleveraging, but it doesn't inflate away, and that's what makes them so great!); in our feckless irresponsible hands, the value of the dollar goes to shit. So they're taking it away from us, $1 trillion of it, for our own good.
I saw this same top-down elitist economic strategy in Russia in the 1990s, and all over the developing world: tens and hundreds of billions of dollars in IMF/World Bank loans went to financial institutions and the oligarch class rather than to the people, because that was supposedly the most "efficient" way of distributing and employing that money… rather than directly using those loans to pay off the tens of millions of pensions, teachers, state employees, and so on, which was shunned as "inflationary" and therefore bad. "Bad for whom?" If you asked a question like that, you were a commie who didn't get it. See, what economists like Larry Summers figured out is that when the rich get richer, they don't spark inflation, which is the Invisible Hand's way of saying "Thumb's Up!"; whereas when the middle-class gets too much money, it causes inflation, and when there's inflation, it's a problem for the rich above all. That's why Bernanke is going to drain that $1 trillion from us right when we were about to get a sip of it: The bankers would rather see us starve to death than risk the possibility that the trillions they stole might lose a bit of their value through inflation.
The Fed says this is all about fighting inflation–which is exactly what Wall Street, the Chinese, Zurich and the rest of the super-wealthy world has been bitching about for the past six months or so–that is, ever since they gorged themselves on the trillions in handouts, and thought, "Okay, I'm happy again. Don't need this government money anymore, at least not at this rate. Hey, wait a doggone minute here–why is the government letting the rest of the schmucks in on the trillions? Get it out of their hands now!" Everyone knows what happened to Spain after they plundered all that gold from the New World: too much gold in everyone's home led to gold losing its value. Lesson: make sure only a few people share in the spoils. So they want a lot of that money drained out of the economy before the rest of us get our hands on it and mess everything up with our highly-communicable inflationary diseases, which we carry around us like head lice. According to the people who run our economy—Larry Summers and Ben Bernanke and Tim Geithner—regular taxpayers like you and me carry highly-communicable strains of inflation in our psyches, and so we have to be quarantined from that money to protect the nation, and especially to protect the super-rich, who shouldn't have to suffer just because we don't bathe properly.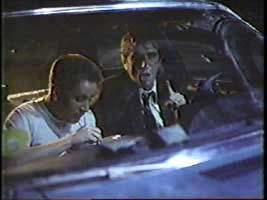 "Ordinary fucking people–I hate 'em!" Bernanke and Summers agree, in their grim, meth-deprived way.
So now we know they want to take $1 trillion from us. The problem is, how do you sell a plan this grotesquely evil to the public you're stealing from? I mean look at the record of the last two years: first, you loot Americans by destroying the values of their homes and their pensions; then, you steal another $23.7 trillion from America's past-present-future and transfer it to the super-rich because they lost all their money gambling; then, when $1 trillion of that $23.7 trillion is finally about to drip down to our parched beaks, the Fed runs in screaming "No! No! Don't let it drip into their mouths!" and takes it away from us… for our own benefit. How to sell something that violently counter-intuitive?
First of all, you smother the heist in dull, unreadable business terminology, like "Reverse Repos" and the like. Then, you divert the idiots' attention so that we don't even notice what hit us until it's too late. To do that, you have to alter the perception of reality–and this is where behavioral economics comes in handy. Because once the Fed drains all that desperately-needed money out of the economy, even those fairytale "green shoots" that Larry Summers' PR people tell us are sprouting under our feet, with little green dollar-buds just waiting to bloom so long as we water them with our hope—even those fantasy-green shoots will die if in the reality-world, a trillion real dollars is drained out of our fantasy garden.
In the real feudal reality we inhabit in post-Reagan America, it's the .1% versus the rest of us. And in between, you have Obama's economic team, headed up by Larry Summers, genius extraordinaire. Let's look at the field from his point of view: On one side, you have 300 million American robbery victims to worry about, because you know, how many times can you keep robbing the same idiots before they start to get it? On the other side is a more serious group whom Summers and Bernanke and Geithner REALLY worry about, every waking minute of their lives: Wall Street, and the major foreign money interests—Chinese, German, Arab, Japanese…. We worry about being homeless and dying horrible health-care-deprived deaths; they worry about the value of their billions. And their worries are more important and serious than ours. Wall Street already gorged on all the federal cash they could cram into their guts; now they're afraid of seeing the value of their stolen cash debased and inflated. So once again, Wall Street's interests, and their foreign finance allies/clients, trump the rest of America's.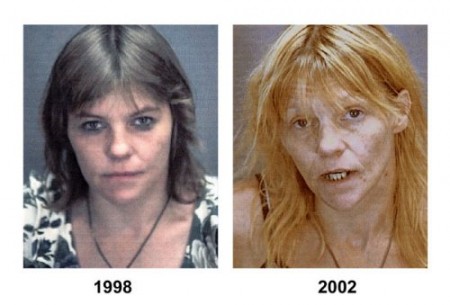 This middle-class woman caught inflation in 2001. Can you blame the billionaires for wanting to mop up her excess liquidity?
So once again, our two interests are facing off in a zero-sum game–and yes, it's a zero sum game, no matter what all the shills say. If I had a Special Drawing Right-denominated asset to bet on who's going to win this battle between 300 million Americans on one side, and a few thousand mega-rich financiers on the other, I'd bet it all against me. I'd bet all the IMF bonds I owned on the Blankfeins, the Dimons, the Grosses, along with the Xiaochuans and the Schulte-Noelle's—kicking our sorry asses again. And again. And again. They're like the Harlem Globetrotters in this rerun, and we're the eternal Washington Generals, slapstick punching bags to entertain the billionaires as they shake us down before every vacation they take. And sometimes just for the fuck of it, they even set us off against each other, like a debased 21st century gladiator tournament for the Roman oligarchs: pit one diabetic group of Red State pensioners armed with crazy signs full of comically idiotic errors and idiocies, against another group of diabetic union organizers who get funnier the poorer and blacker and angrier they appear–send one part of the peasantry, dressed up in jester costumes called "Tea Party" outfits, to attack an even feebler part of the peasantry, called "unions" or "ACORN." I hope the Bill Grosses and the Jaime Dimons and our master Prince Alwaleed Bin Talal Alsaud at least find us funny as we whack each other around for their entertainment, that our sordid, shameless infighting at least isn't all in vain and it gives our overlords a laugh once in awhile. Maybe that's why Prince Alwaleed bought a big chunk of Fox News' parent company, NewsCorp: just for laughs, for entertainment, something to keep him from dying of boredom while flying around the world on his private superjumbo Airbus A380, to divert his attention as he counts up the hundreds of billions that the government extended to Citigroup, which the Prince also owns a huge chunk of. Face it, there's not a lot of good entertainment for a multibillionaire Saudi prince these days: it's either funding Fox News for endless giggles, or funding Islamic hijackers, who are a one-show act.
But I digress…back to the Fed's plans to "drain" the economy of $1 trillion: at least this helps explain why we've been shoveled so much PR bullshit over the past few months about how the "economy has turned the corner." It's a feint. Last week, once again, Bernanke said "the worst is over"; Geithner yesterday said we are "moving toward economic recovery"; and Larry Summers, the Brain Bug behind it all, has been spewing out this propaganda for months, like when he declared that things were improving because google searches for "economic depression" had fallen to "normal levels."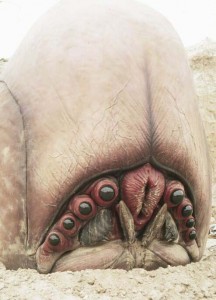 Larry Summers poses for his White House portrait.
The reason the Brain Bug is feeding us all this great news is that it'll justify their next brilliant move: taking all this money away from us just when it was our turn to lap up whatever leftover swill remained at the bottom of the Fed's trough, whatever the bankers and the sheiks and the CPC heads haven't hogged for themselves. It wouldn't be responsible, fiscally speaking, to let us get a chance to lap up the scum at the bottom of their feeding trough, given our uncleanliness and the likelihood we'd cause an outbreak of Inflation Plague—so the money's got to be drained, for our own good. They know what's best for us, after all. And if you can't understand that, that's all right, that's why there are Brain Bugs like Larry Summers who can think for us.
See, Larry Summers and his ilk are behavioral economists who believe wacky elitist theories like "the perception of reality is more important than reality"—it's the same crazy elitist theory that Summers peddled back in the 1990s, when he converted Yeltsin's corrupt economic team to the "perception trumps reality" theory. Not that it was all that hard–as a lot of Russian liberal critics argued, Yeltsin's reformers were essentially updated Bolsheviks in Western outfits, twisting reality and subverting democracy to push through their disastrous "free-market" reforms. The chief Bolshevik of them all, Anatoly Chubais, was once described by Summers as "my dear friend"–and Summers even wrote several of the presidential decrees for Chubais, who then handed them to Yeltsin for his signature. Throughout the 1990s, while reality-Russia's economy collapsed 60% and Russians were dying off like fruit flies, Summers and his minions were running around Davos, Washington, Harvard Square and London saying that Russians were actually doing much better than their massive death-to-birth rate would suggest; the only problem, according to Summers' behavioral economists clique, was that Russians just didn't know how good they had it. Once they "got it," they would start behaving according to the model: they'd spend, consume, invest, and do all the things they promise in those glossy investment brochures, until finally Russians became indistinguishable from mall rats in Salt Lake City.
Then in 1998 Russia's entire economy imploded back to pre-Bronze Age times, to a point that would have shocked even the ancient Scythians. But that didn't bother Summers none: he came out of that catastrophe more impressed with his genius than ever—and was rewarded with the presidency of America's top university, whose finances and reputation he subsequently ruined, before being named Brain Bug Number One to run the American economy from within the White House.
So here we are, at the mercy of the Brain Bug, who sees a problem: the super-rich got their money and now want to preserve it by taking away whatever's drifting down to the rest of the country, which is suffering. And wouldtcha know it, the Brain Bug has the perfect solution to this problem: behavioral economics. Change our perception of reality right when we need that $1 trillion, so that we believe things are getting better as it's being "drained" away from us; and by our perception changing, we will change the economic reality, and all behave according to model. Just like the Russians did.
"Why not change the perception of the super rich?" you might ask. Here's why: they're not ignorant fucking idiots the way we are. You can't fool them. Behavioral economics is a bit like Newtonian physics in that way: its laws only apply to us idiots, while for the billionaires on Wall Street, a different set of laws, like quantum physics, applies. Which may explain why they use words like Quants and Quantum Fund and all that–for them, reality is reality. A dollar is a dollar, unless you print more dollars for the schmucks–then a dollar is 60 cents. You can't fool them with talk of green shoots and crises and statistics. Either they get their giant bonuses or they don't.
Larry Summers is sure that he can manipulate the regular-citizenry's perceptions of our economic reality so much that we'll actually believe it and and "live" this improved economic reality that we believe: like, we'll believe we have jobs and we'll believe we're paying affordable mortgages on houses that rise in value, even though in the reality-version of our lives, we're trying to figure out how to apply for food stamps after losing everything we'd saved in our IRAs to pay off a mortgage that's worth more than the house we no longer own… That's how there are two laws of economics working, depending on the scale and the net worth of the observer: Reality economics for the super-rich; behavioral economics for the 300 million saps, who can be sold shit on a popsicle stick and told it's Italian gelato, and they'd believe it.
And here's the really depressing part: some of us really are buying it: as this recent article shows, folks in Mecklenburg County, North Carolina, are pretty sure that the economy's lookin' up after all, even though they admit in the same article that their own private economic situation is getting more dire by the day. (Then again, almost half of North Carolinans also think Obama is a foreigner…) So maybe we deserve it? Maybe Summers is right to despise us? Maybe behavioral economics works, and you really can fool all the people all the time in this plebian dimension of ours.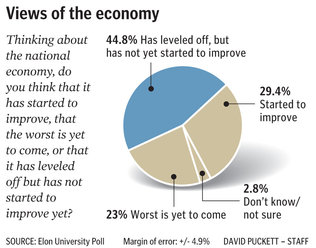 Sometimes I wonder if Bill Gross and Larry Fink get together with Paulson and Bernanke and Larry Summers, and they survey all the hundreds of billions they were able to manipulate in the crisis, then say wistfully, like Robert Duvall in that great scene in Apocalypse Now: "Someday, this war's gonna end…" Except that they're not wistful and tragic like Duvall was, because this war will never end. In fact, it's a turkey shoot, because no matter how many of us they mow down, we keep walking into their line of fire with a big smile on our faces going, "If I work hard, I can become rich too, just like you!" BLAM!!!
Nah, it must be boring for them. No wonder they're all such insane gamblers. Without resistance or fear of consequences, how much fun can looting Americans be?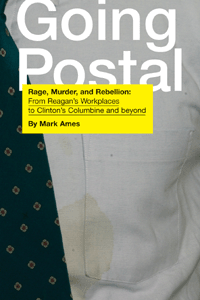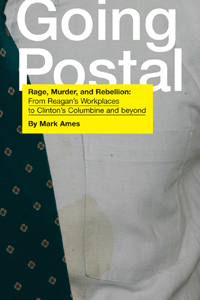 Click the cover & buy the book!
Read more: Bernanke, Larry Summers, Reverse Repo, Mark Ames, Class War For Idiots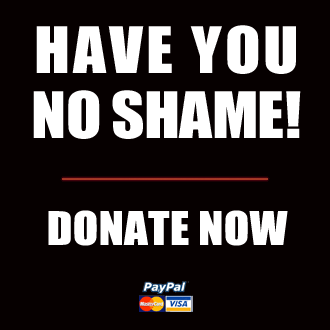 Got something to say to us? Then send us a letter.
Want us to stick around? Donate to The eXiled.
Twitter twerps can follow us at twitter.com/exiledonline