By John Dolan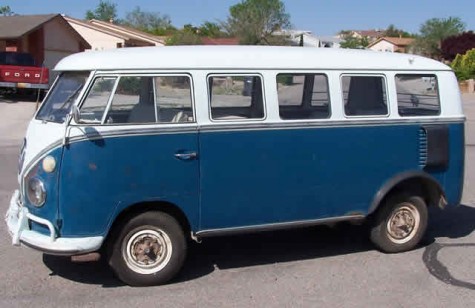 That was how he died, Professor Robert Beloof, my first mentor: crushed by a hippie van.
In Portland, yet. It was a ridiculous way to die, and Beloof was, let's face it, a ridiculous man. But it was also a very uncanny, fey manner of death for a Berkeley professor made and broken by the hippie era. You almost want to say something pompous, like "We were all run over by that VW van," carve that on the headstone of the whole place.
He was one of those bitter loners you meet in every academic hallway. Or rather, you don't meet them, because they keep their office doors shut, with a big opaque poster over the window. Academics are more restrained these days, trying to be "professional" as the profession dies a genteel death, but back then you could tell the bitter loners by the huge posters they plastered over the scalloped glass of their office doors. The young "professionals" who still went to faculty meetings and had a career just put their office-hours card up, or at most a New Yorker cartoon. A big poster, blotting out the whole window, was a sign meaning "do not disturb, you backstabbing bastards!"
Beloof's poster was of W. C. Fields squinting at a hand of poker. It meant something or other; those posters always meant something, or tried to. He looked a little like Fields, with his big nose and little eyes. And he was always desperate for attention, one of those starved egos that pine away for credit they never deserved in the first place.
He used to tell us about his epic battle with the powers that be in the department. Some fight at a faculty meeting, "And since then I haven't gone to a single one." Everyone had wronged him; his poems were ignored, his colleagues had offended him, and the world was going to Hell.
He summed it all up in a story he told us over and over, about his best collection of poems, "The Children of Venus and Mars." He'd written it in the mid-1960s, and it was some sort of prediction of the hippie era. "I got it exactly right," he'd say, shaking his head, sighing. And nobody noticed. I saw the great book later: a little chapbook, refuge of the most obscure poets, bound with colored string. In the days before desktop printing, the difference between real books and vanity press ersatz was painfully, instantly clear. And this was a sad little artifact even by poetry standards.
He didn't show me that until he considered me one of his protégés. That was the great thing about Beloof, the way he made up for his bitter divorce from his colleagues by cultivating his first-year students. It was a dweebs' bargain between his starved, swollen ego and a handful of lonely provincials lost in the confusion of UC Berkeley as it slept off its great binge. But Adam Smith would have approved; the exchange served both parties. Beloof got to tell us about his poems that no one else would read, and we got a little attention from a professor. I suppose he was a half-assed version of the 70s guru type.
In fact, he tried to enlist me in the zombie armies of the most fell of those gurus, the great and dire Werner Erhard himself. Remember est? A lot of people would like to pretend they don't. It was a sort of religious hysteria for agnostic blue-staters, Dale Carnegie Meets the Dalai Lama and starts a fro-yo franchise. It was huge then, as the hippies strove to convert themselves into real-estate moguls.
est (no caps please, we're coool) promised to make you a more effectual striver while keeping, nay increasing, your spiritual muscles. Weights were just coming back into fashion, Ahnold was a celebrity after the documentary Pumping Iron, and est was like a personal trainer for your fiscal soul. Really the same old Cotton-Mather promises: riches and God's grace.
Beloof dragged me to one of their guest seminars when I finally messed up too stupidly even for him. He liked me, I suppose, as much as anyone could like a coy, hysterically touchy, pretentious ass like me. Or maybe he didn't like me but he found me handy; I knew poetry, which was what he taught, and added some literary heft to his clique of lonely first-years. Once when he was ranting about how the public schools were producing nothing but idiots, I dared to mumble coyly, hoping for a pat on the head, "Well but…I went to those schools, Pleasant Hill High, Pleasant Hill Intermediate…does that mean…?"
Read more: berkeley, john dolan, obituary, vw van, John Dolan, Feature Story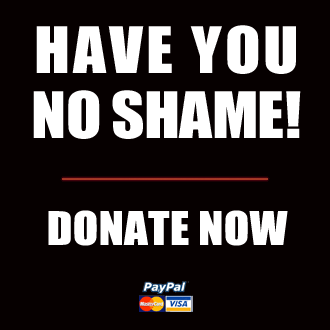 Got something to say to us? Then send us a letter.
Want us to stick around? Donate to The eXiled.
Twitter twerps can follow us at twitter.com/exiledonline