By Mark Ames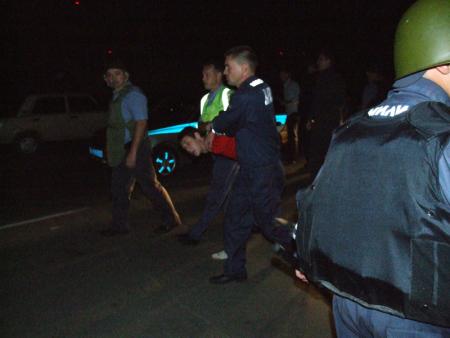 Here's a gnarly little story out of Russia I just stumbled across on Newsru.com. This death porn tale comes from a town in the Urals named "Snezhinsk," which means something like "Snowville." It's one of Russia's last "closed cities," where Putin's top-secret nuclear programs are developed. All that plutonium must be heating up the local mens' blood, because a few days ago, a pair of cops detained a 17-year-old boy, crushed his skull with a blunt object, dumped his body in a nearby forest and riddled the corpse with bullets for good measure. That was August 24th.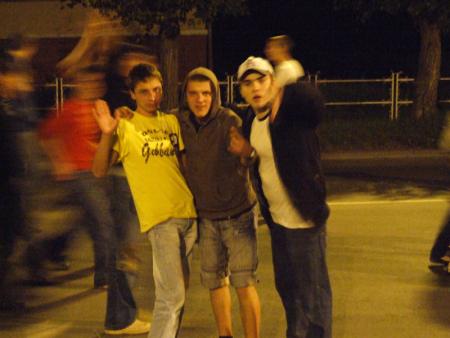 Last night, after the body was found and news broke, hundreds of youths in the town of 50,000 took to the streets, blocking traffic and shutting down the city. Some reports say that the FSB moved in, set up check points, and declared curfew. Any men of draft age–teenagers up to the age of 27–were being pulled out of cars and having their military draft status checked. (Pretty much every Russian male does whatever he can to avoid the draft.)
So far, local authorities say that they have the suspects in the murder–a cop and another whose profession wasn't named (FSB?). The motive for the murder: jealousy over a local girl.
Well hell, if you've been to Russia and you've seen the babes there, and you've been a victim of a "sterva," then you'd kinda understand what could drive a cop crazy like that. (Click here to see the "Sterva" game from exile.ru)
But the real heroes in this brutal tale are the kids who took to the streets in a closed-off police city-state. Look at these kids below, facing certain truncheon beatings, but braving them anyway. Meanwhile, Americans keep whining that there's "nothing" they can do about the way Wall Street and the billionaire class plundered and looted this country blind.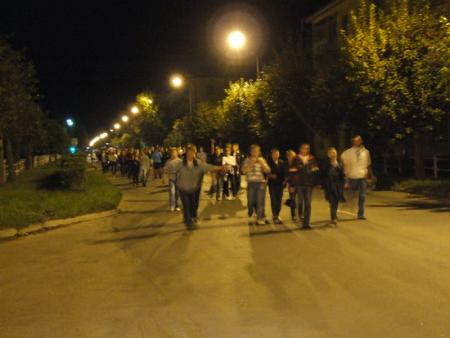 I've been to the border of a closed nuclear-weapons city just like Snezhinsk. A few years ago, I tried to get into Sarov, where Andrei Sakharov developed his nuclear bombs for the Soviets (Snezhinsk was set up in the 1950s to compete with Sarov, just as Lawrence Livermore was set up to compete with Los Alamos). We drove up to the Sarov "border" checkpoint in the Volga River region: it was a heavily-militarized border zone with lots of concrete, guards and walls, something you'd expect in the West Bank–but no, this was Sarov, known as "Arzamas-16" until about 15 years ago, deep in the heart of Russia. Everything had been arranged in-advance with the local authorities to ensure that I, a foreigner, could get in. I wasn't allowed in without all kinds of approvals, and without an FSB minder with me at all times.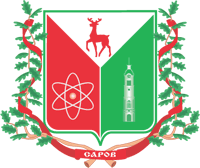 We waited and waited at the border crossing for our FSB "guide" to meet us. But he never showed. Instead, we were greeted by a young member of the local Sarov city administration, full of apologies and little souvenirs for me, mostly little pennants and a scarf for the local Sarov hockey team. But I wasn't allowed in. The reason, I was told, was that the FSB minder who was to accompany me was on a hardcore drinking binge (zapoi) out at his dacha, and they couldn't wake him up, even now, at 2 in the afternoon on a Sunday.
Misty water-n-blood-colored memories of Mother Russia… Maybe it's time to start writing them down.
Mark Ames is the author of Going Postal, and the co-author of The eXile: Sex, Drugs and Libel in the New Russia (Grove).
Click the cover & buy the book!
Read more: Sarov, Snezhinsk, Mark Ames, Russia Babylon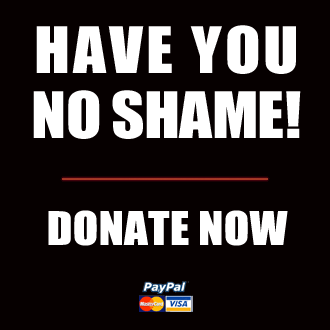 Got something to say to us? Then send us a letter.
Want us to stick around? Donate to The eXiled.
Twitter twerps can follow us at twitter.com/exiledonline