By Eileen Jones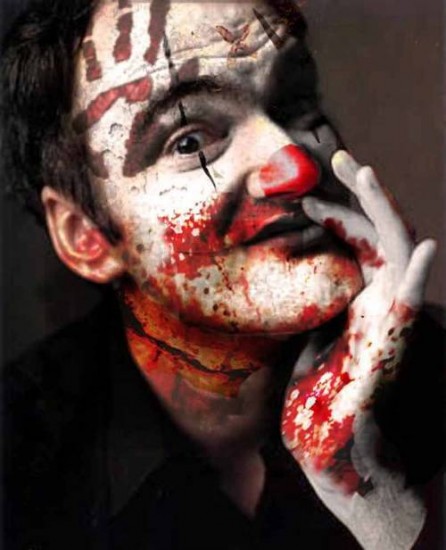 I got ahold of the script for Quentin Tarantino's Django Unchained, and was mildly smug about it till I found out everyone's read it already. Apparently it got leaked ages ago. Nobody tells me anything.
So what's everyone saying about it? Basically, that it's the coolest thing ever, or else it's a fiasco of epic proportions. Nothing in between.
Me, I'm on the fiasco side at the moment. I tend that way in general. When I order a cup of coffee, I bet the coffee will be a fiasco of epic proportions, too. Though it often turns out to be okay.
In case you've slept through all this film-anticipation (and why shouldn't you?) Django Unchained is the Tarantino film that takes on slavery in America, turning it a kind of Spaghetti Western bloodbath relocated to the Deep South. It's in production, won't be out till next Christmas. Probably a mistake to look at the script. Film scripts are an odd, stripped-down form; they don't make it easy to imagine what could result onscreen. At least, that's what I'm telling myself, because like I hinted earlier, I'm not wild about the script for Django Unchained.
And I've got a lot riding on this radical "Southern." Big emotional investment, partly because of how rotten American films are lately and how much a new genre is needed to breathe a little life into them. And partly because I have so much faith in genre film as The Better Way to approach cultural history and experience, better because genre actually works. It has an impact, influences how people feel. History lessons and documentaries and high-minded period dramas, when they can't be avoided, sometimes have their place in making us think dutiful thoughts. But an effective genre film (or book or program or game) can go right into our nerve centers and make us love things, and hate other things, and long for a scenario in which to act on our feelings.
That all might be very deplorable or even dangerous—some people think so, anyway—but there it is.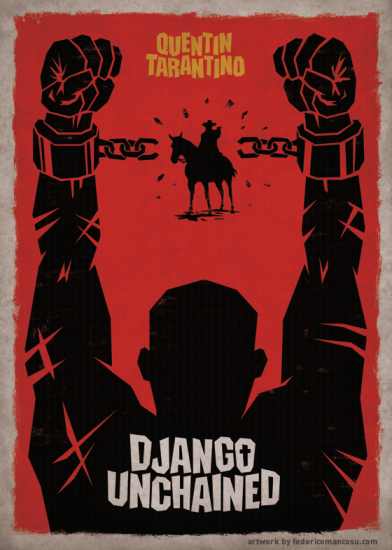 Anyway, the Django script is very long—166 pages long, and reads even longer, like an oddly formatted, scattershot pop novel. Tarantino is no respecter of proper script form as mandated in all those How to Write a Rote Screenplay books. His title page is a handwritten scrawl, and I have no doubt it's his own big-kid handwriting, because Tarantino always favors these showy auteur gestures, like running a pompous credit on Kill Bill I putting it in numerical order, "The Fourth Film by Quentin Tarantino." Why not Tarantino Opus #4 while he's at it? Even Hitchcock didn't have a directorial ego that size.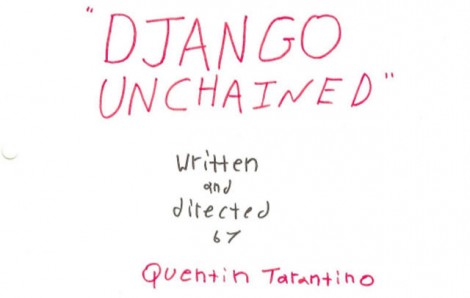 On the other hand, you can never laugh Tarantino off. And I've tried. But he's too good. At intervals, anyway; certain films; certain sequences from certain films. Big bloody chunks of Inglourious Basterds sit there daring you to say he's not good.
Django Unchained is about how the slave Django (to be played by Jamie Foxx) is unexpectedly freed by an urbane German bounty hunter, Dr. Schultz (Basterd's celebrated Christoph Waltz), and teams up with him to go on a plantation raid to free Django's wife, Broomhilda (Kerry Washington). The despicable plantation owner Calvin Candie (Leonardo DiCaprio) uses his spread as a giant "house of ill-repuke," as Popeye would say, for white Southern gents hankering after "ponies," generally light-skinned female slaves judged the best-looking. "Candyland" also showcases a slave-fighting ring featuring "mandingo" gladiators who battle to the death.
Obviously all that has to be stopped in the goriest way possible. Fine, good. Necessary, even. An ultra-violent, vengeful "Southern" can be the pop media form of "the fire next time" James Baldwin promised us: "We are going to burn down your house," on film, anyway.
Make that house a plantation in antebellum Mississippi and what decent person, black or white, doesn't want to help torch it?
But the problem is, it all reads so…stupid. Tarantino's script is everything his detractors say he is, derivative, obnoxious, juvenile. There are terrible scenes of cornball humor, like when Django is forced to wear a blue satin Little Lord Fauntleroy outfit in order to impersonate Dr. Schultz's valet, and is confronted by a slave:
Betina: What'cha do for your massa'?

Django: Didn't you hear him tell ya, I ain't no slave.

Betina: So you really free?

Django: Yes.

Betina: You mean you wanna dress like that?

Django fumes.
You come to dread the scene descriptions because they're so embarrassing:
The men go to different stores to purchase Django's wardrobe….Django looks damn handsome in his new duds. Brown cowboy boots, Green Corduroy Jacket, Smokey Grey shirt, Tan Skin Tight Pants, and Light Brown Cowboy Hat. He looks a bit like Elvis in "Flaming Star" and a Little Joe Cartwright on "Bonanza."
Or this one:
Stephen has been Calvin's slave since he was a little boy. And in (almost) every way is the 2nd most powerful person at Candyland. Like the characters Basil Rathbone would play in swashbucklers, evil, scheming, intriguing men, always trying to manipulate power for their own self interest. Well that describes Stephen to a tee.

The Basil Rathbone of House Niggers.
Tarantino writes like some of my students, and he's getting way too old for that. All that writing-like-talking can be great if you've got control over it (see Mark Twain), but it's godawful when you suffer from logorrhea and have the sensibility of a stoat. Tarantino's ain't-it-cool gloating is just as hot for the joys of Candyland, which he seems to wish he could visit personally—maybe he and Leo having a pony-party—as it is for the burning of Candyland. He writes as gleefully about Broomhilda getting flogged naked through the streets as he does about Django's revenge upon the floggers, because it's all equally awesome, man. As Broomhilda, Kerry Washington is going to spend the movie nude and whipped, nude and raped, nude and sold. I bet she's hitting the gym right now, toning up all that "chocolate" flesh, as Tarantino describes it, the better to realistically represent the miseries of the slave girl.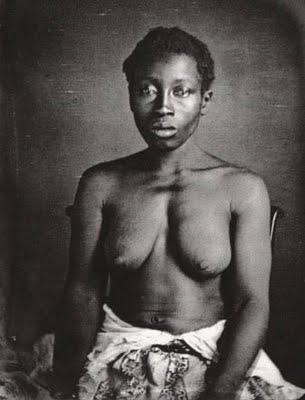 Not Kerry Washington
But everything equally "awesome" gets boring fast, and finally has no impact. Django's revenge just tails off into nothing—I can hardly remember it. There's no slave uprising, no Nat Turner action. Django and Broomhilda are somehow going to escape from the Deep South on their own after wasting everybody at Candyland, and lead really cool lives somewhere. Maybe head to California, open a store on Melrose Ave., sell the Django Look, corduroy jackets and skin-tight pants, chocolate make-up for the ponies?
Hell, Tarantino's half-convinced me the PBS types are right: you can't deal with slavery in a genre film, it's insulting. You think of every photo of a slave you ever saw, and wonder how Tarantino could write such crap. And here's the guy who wants to make a movie about John Browne! It's laughable!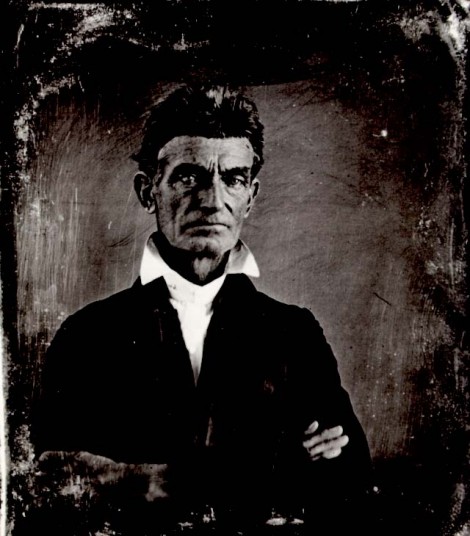 Still, I hope I'm wrong. Maybe it just reads stupid, and all the sound and visuals will transform it. Or maybe he's on the set desperately rewriting the script between takes. He should be.
It took me days to battle my way through Django Unchained, cringing most of the time. But when I got ahold of the script for Inside Llewyn Davis, I sat right there and read it through in an hour. Damn, those Coen Brothers can write.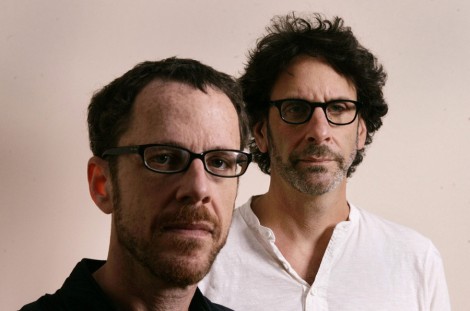 Here's an early bit of dialogue between the protagonist, Llewyn Davis, and his agent Mel:
Llewyn: How we doin?

Mel: We're doin great!

Llewyn: Really? New record's doing well?

Mel is instantly sad:

Mel: Oh—you mean how we doin. Not so hot, I gotta be honest.
Do you hear that? Do you HEAR that? That effortless rhythm achieved by people who can write? Can't be taught. It's like perfect pitch or something.
Inside Llewyn Davis is the Coen Brothers' latest, which won't be out till 2013. First point to stress about this film: you might've heard it's going to star Justin Timberlake, but you can breathe easy, he's not the main character. Whew! Big relief. Instead, it's that guy named Oscar Isaac who played the ex-con husband in Drive. Inside Llewyn Davis is about the folk music scene in 1961 Greenwich Village, right before Bob Dylan takes it by storm. The Llewyn Davis character is based on the real-life folk singer Dave Van Ronk, before Dave Van Ronk became the "Mayor of MacDougal Street," mentoring Dylan and Phil Ochs and Joni Mitchell and, apparently, loved by all.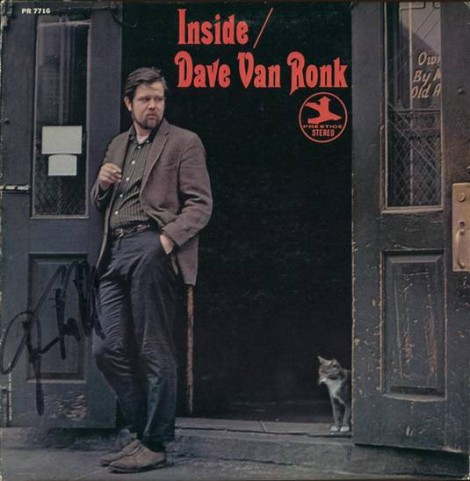 Our Llewyn Davis is a hapless fuck-up who lives on the couches of friends and acquaintances and, sometimes, strangers. He's also a serious musician, which doesn't make him any easier to get along with. He'll periodically erupt into righteous lectures about his dedication to music and others' lack of same. He also keeps impregnating young women who then need abortions and monetary help paying for them, which he has to raise somehow.
One of them, Jean (Carey Mulligan), is the wife of Llewyn's friend Jim (Justin Timberlake)—Jean and Jim make up a fairly successful husband-and-wife folk duo who've been helping Llewyn. Llewyn is always betraying and alienating people who help him, then repenting and trying to make up for it, then re-betraying and re-alienating them.
Anyway, Jean can scarcely draw breath without expelling it immediately in reviling Llewyn:
Jean: …I should have had you wear double condoms. Well—we shouldn't have done it in the first place. But if you ever do it again, which as a favor to women everywhere you should not, but if you do, you should be wearing condom on condom. And then wrap it in electric tape. You should just walk around always, inside a great big condom. Because you are shit.
I think we'll enjoy seeing Carey Mulligan play this part after her sweet waify performance in Drive.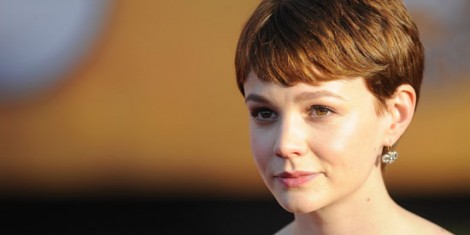 In general, Llewyn Davis is failing so badly he tries to rejoin the merchant marines and fails at that, too. He's stuck with folk music, which he loves/hates. In fact, the narrative frame is Llewyn getting beat up in an alley by a folk music fan from Kentucky who takes offense at Llewyn's disrespectful comments about the genre.
Llewyn's shambling couch-to-couch odyssey is lovingly, inventively documented. If you've ever been desperate in your life, trying to get a foothold anywhere when you've got no money and nothing's clicking, you're going to be both impressed and slightly sickened by how accurately the Coens capture that appalling state of being. One of the things that happens to you in that state is that you wind up on wild goose chases after the merest, slightest whiffs of opportunity. You get involved in deeply weird, suspect situations with deeply weird, suspect people. But you're trapped—even when you can see clearly that some bizarre scenario is unlikely to get you anywhere, you've got nothing else going on, so you have to play it out. The farcical and the dreadful meet, and you only get to laugh about it much, much later. If you survive, and if you can ever bear to recall it. But bystanders get to laugh right then and there.
Which is a long way around saying that there's a central sequence in the script involving Llewyn's road trip from New York City to Chicago, where he might get an audition which might get him a real gig, that's so hilarious and awful I can't praise it highly enough. Llewyn's ride-mate is Roland Turner, a fat old jazz singer and heroin addict (probably the John Goodman part) who walks with two canes, plus an impassive blonde driver, Johnny Five. Turner is constantly taking restroom breaks of suspicious duration, "herky-jerking" his way back and forth, and making Llewyn pay for the gas. When he's back in the car he has lots of conversation:
Roland Turner: What's the N stand for? Lou N. Davis?

Llewyn: Llewyn. Llewyn. L-L-E-W-Y-N. It's Welsh.

Roland Turner: Well it would have to be something, stupid fuckin name like that. Here, this would interest you, Johnny and I were in Seattle, playing the High Spot—remember this, Johnny?—and I became indisposed after eating a toasted cheese sandwich. May well have been a rancid slice of bacon. Found myself purging from every orifice—one of them like a firehose—I said to the manager, What do you call that thing I just ate? He said, "Welsh rarebit." I said, Okay, does everything from Wales make you shit yourself or just this piece of toast. He said, and I'll never forget it because it almost made the experience worthwhile, he said Mr. Turner—Holy Jesus, what is that thing?

He has seen the cat, peeking over Llewyn's shoulder.
Because of the cat, we never do find out what the manager said to Roland Turner that almost made his Welsh rarebit experience worthwhile. It's a Persian cat that Llewyn is tending for his friends. This is a serious through-line in the script, the cat, or rather cats—there turn out to be two cats that look so alike Llewyn mixes them up. In the way of desperate people who can't get control of anything important in their lives and get fixated on one possible act of redemption, Llewyn tries very hard to make things right with the cat, or cats. And fails. I won't say how, but it's that mixture of the harrowing and the funny and the haunting that the Coens have got nailed down tight by now. You won't forget when and how Llewyn abandons the cat to its fate.
The script is great beyond my poor power to describe, of course. And by all accounts the Coens' plans for handling the music are almost as ambitious as for O Brother Where Art Thou? So barring something odd derailing them, this looks like another Coen masterwork. But God knows how it's going to play with audiences. It's so specific, so relentless, so casually honest about things that are never handled casually or honestly in American movies—abortions, drugs, failure, loneliness—that I wouldn't be surprised if they had a total flop on their hands. The Big Lebowski all over again—a dud at the box-office, but later on everyone claims they always loved it.
So no surprise, the Coens win. And more importantly, we know there's one good movie being made somewhere in America. It ain't over yet!
Read more: Carey Mulligan, Dave Van Ronk, Deep South, Django Unchained, Ethan Coen, films, folk music, Inside Llewyn Davis, Jamie Foxx, Joel Coen, Justin Timberlake, Quentin Tarantino, scripts, slavery, Spaghetti Western, Eileen Jones, movies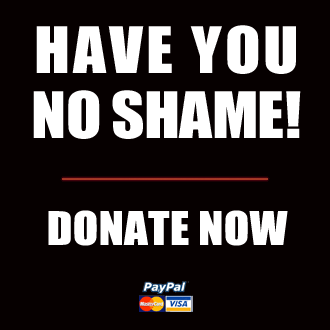 Got something to say to us? Then send us a letter.
Want us to stick around? Donate to The eXiled.
Twitter twerps can follow us at twitter.com/exiledonline