By Yasha Levine
In June, I wrote about how the federal government was helping banks reinflate home prices by allowing them to keep huge numbers of their foreclosed properties off the market, which created a "shadow" inventory that even now could supply America's housing demand for the next two years:
To put it simply: banks are limiting supply in order to keep inflating the bubble. Keeping properties off the market makes sense for two reasons: it allows banks to engage in another round of brazen ripoffs by selling at least some of their properties at artificially high prices to a new wave of sucker investors (many of which are first-time home buyers). But more importantly, it allows the banks to avoid recording a loss on their balance sheets, making them look more profitable then they really are
That same month, doing a little snooping around in Victorville, I stumbled on a horrifying discovery: the Federal Housing Administration had officially taken over for the subprime mortgage industry and proceeded to pump newer, riskier home buyers into the debtor game in order to prop up home sales:
It is as deadly to our vampiric debtor economy as a stake through the heart: the FHA loan. By guaranteeing certain mortgages, the Federal Housing Administration has been helping middle- and low-income Americans purchase their first homes ever since the 1930s. But this modest leg-up program has been been hijacked and transformed into the new subprime-loan market operated by lenders who are as corrupt, predatory and shortsighted as the original subprime lenders, and maybe even more so. Because this time taxpayers have been put on the hook for the risk well in advance. Real-estate insiders have been sounding the alarm about this new shadow subprime mortgage market — which is now almost $600 billion strong — for months now. But instead of listening, Congress has been trying to expand the FHA loan program.
Right now, the FHA is in essence giving out no-money-down loans to anyone who doesn't already own a house, regardless of credit history . . . Not surprisingly, it seems that risk-free loans are the only way banks can be persuaded to start lending again.
Now, two months later, the FHA has taken on so much risky subprime debt that even FHA officials are beginning to worry that the agency will run out of funds and will be forced to come to Congress asking for a massive taxpayer bailout. Just in the past year, the FHA has taken on $200 billion in new obligations, according to the Wall Street Journal. In 2008, outstanding FHA-backed loans totaled $429 billion. By the end of 2009, they'll be somewhere around $630 billion. (The FHA took on $16.7 billion of new debt obligations every month, or $835 million every day of the work week.)
But it gets worse. According to USA Today, the FHA backed about 3% of mortgages in 2006. This year, its market share is going to hit 24%. To put it another way: in just a few years, the FHA has ramped up its subprime mortgage operation so recklessly that now taxpayers are responsible for almost 1 out of every 4 mortgages!
Not surprisingly, default rates on those loans have been rising, too. This month, it was reported that 7.8% of FHA loans are no good. Which means that, right now, you and I are going to have to fork over $50 billion to banks like Wells Fargo, JP Morgan Chase, Citi and countless other welfare-queen banks to cover the borrowers who defaulted on their FHA-backed loans.
Look at the little knob on that graph again. That's what $16.7 billion taxpayer dollars a month gets you. And it's also one of the main things driving the "improvements" in the housing market, according to USA Today:
FHA loans "are one of the most important sources in this market," says Mark Zandi of Moody's Economy.com. "Without FHA, the housing slide would be much more severe. We wouldn't be talking about a recovery now. We'd still be talking about a crash." [emphasis mine]
People might not be talking about a crash, but they are talking about a bailout, which is nothing less than government intervention to avert a crash. Like in this recent article from the Wall Street Journal:
The rising losses at the FHA, part of the U.S. Department of Housing and Urban Development, come as the agency has rapidly increased its role in guaranteeing loans in an attempt to stabilize the housing market.

It isn't clear how the rising losses may affect home buyers. Options for the agency could include politically unpalatable choices, such as asking for taxpayer funds to boost reserves or increasing the premiums borrowers pay for the insurance offered by the agency. Agency officials say if there is a shortfall, they don't have to do anything except report it to lawmakers. But some mortgage and housing analysts see trouble ahead. "They're probably going to need a bailout at some point because they're making loans in a riskier environment," says Edward Pinto, a mortgage-industry consultant and former chief credit officer at Fannie Mae. "…I've never seen an entity successfully outrun a situation like this." [emphasis mine]
So there you have it, folks. This is America's New Capitalism at work.
Read more: boosterism, case/schiller, fha, housing market, real estate, Yasha Levine, Banking Porn, What You Should Hate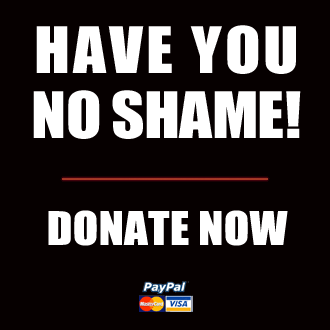 Got something to say to us? Then send us a letter.
Want us to stick around? Donate to The eXiled.
Twitter twerps can follow us at twitter.com/exiledonline