By Yasha Levine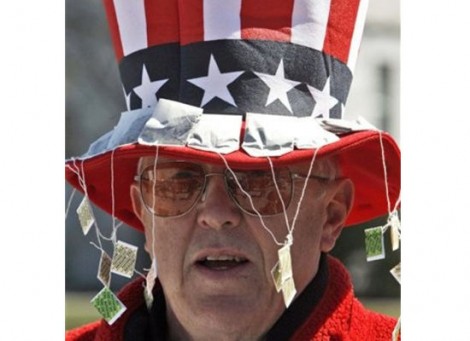 This article was first published on TruthDig.com
If tea party candidates were serious about stopping runaway spending and bringing fiscal responsibility to Washington, they would have to address one of the most egregious wastes of taxpayer dollars: federal farm subsidies. These handouts have become little more than taxpayer robbery, sending billions of dollars every year to wealthy "farmers," even some who do not farm at all. It is not an opportunity the tea party is willing to take.
"Washington paid out a quarter of a trillion dollars in federal farm subsidies between 1995 and 2009, but to characterize the programs as either a 'big government' bailout or another form of welfare would be manifestly unfair—to bailouts and welfare," says Ken Cook, president of the Environmental Working Group, a watchdog that tracks federal farm subsidies. "After all, with bailouts taxpayers usually get their money back (often with interest), while welfare recipients are subjected to harsh means-testing, time-limited benefits, and a work requirement. …"
Not so with farm subsidies. Forget about helping struggling farmers—this taxpayer-funded gravy train is skewed primarily toward the rich, paying out billions to "McRanches" and to businesses like Fidelity National Financial, a Fortune 500 company, which got $6.5 million over four years to not farm its land.
If you think such blatant waste would galvanize the tea party, think again.
Truth is, the primary goal of tea party politicians is not to shrink the government, but to use it to transfer taxpayer wealth to rich Republicans. And there is no bigger welfare-for-the-rich program than federal farm subsidies, which have been paying out $20 billion a year to some of the richest—and predominantly Republican-affiliated—people in the country.
With so much money sloshing around, it shouldn't surprise anyone that tea party politicians have gotten their share.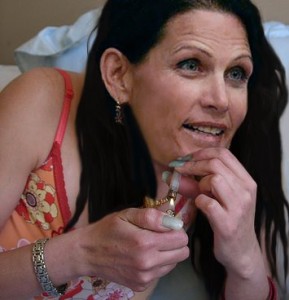 Take Rep. Michele Bachmann, the self-appointed leader of the tea party movement and recent founder of the Tea Party Caucus, whose stated mission is to promote "fiscal responsibility, adherence to the Constitution and limited government" in the House of Representatives.
But, as I first reported on Truthdig in December 2009, Bachmann's free-market beliefs do not seem to apply to her own pocketbook. According to federal records compiled by the Environmental Working Group, since 1995 the congresswoman profited from $251,973 in dairy and corn subsidies via a stake in her family's farm. Bachmann's financial disclosure forms indicate that her piece of the business earned her a (federally subsidized) income of up to $50,000 in 2008, a nice addition to the $174,000 taxpayer-funded salary she gets as a House member.
Bachmann is not the only tea party subsidy queen. Many of the fresh-faced tea party candidates jockeying for a spot in Congress on a platform of "fiscal responsibility" and "small government" are quite content to allow themselves—and their constituents—to keep feeding at the "big government" trough.
Take Stephen Fincher of Tennessee, the tea party candidate for the U.S. Senate, who has received a stamp of approval from the national tea party network. He paints himself as a simple cotton farmer who wants to "stop runaway spending in Washington that is bankrupting America's children and grandchildren" and to return the country to its free-market principles.
The Finchers: Peckerwood Socialists
But Fincher fails to mention that he has been on the receiving end of the exact policies he is supposedly campaigning against. According to federal records, the Fincher family has collected more than $6 million in federal farm subsidies since 1995, while Fincher and his wife alone took in $3.2 million. The reason? Because without the cash, his farm would fail, he told The Washington Post.
The subsidies are not just keeping Fincher's farm afloat, they are also helping fund his political campaign. A tea party activist in Tennessee crunched the numbers and found out that 90 percent of contributions to Fincher's campaign have come from wealthy farming families that have been the beneficiaries of roughly $80 million in farm subsidies.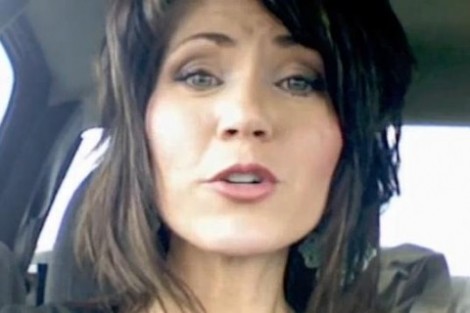 Kristi Noem loves wrapping her lips around fat, juicy entitlements
South Dakota's Republican candidate for the House of Representatives, Kristi Noem, a tea party favorite, is cut from the same tainted cloth. She has benefited from $3.1 million in corn, soybean and wheat subsidies since 1995, but doesn't display an ounce of shame when she proclaims that government spending poses a "direct threat to our liberty." Who knows, maybe her lack of a guilty conscience has something to do with the fact that her congressional district is the fourth most subsidized in the U.S., having received $4.26 billion over the past 15 years.
Tea party celebrity Rand Paul, Kentucky's Republican Senate candidate, learned to tone down his libertarian rhetoric when it comes to farm subsidies—not just because his father-in-law had collected more than $10,000 in subsidies, but, more important, because his constituency includes some of the state's largest corn and wheat farmers, who have received roughly $2 billion in farm subsidies since 1995. Paul discovered that just because western Kentucky Republicans were voting tea party did not mean they were willing to participate in the free-market experiment.
Even Alaska tea party favorite Joe Miller, who was endorsed by Sarah Palin, became embroiled in a farm subsidy scandal in September when it was discovered that he received roughly $1,000 a year in farm subsidies over a seven-year period for land he owned in Kansas. His excuse? "This was back in the '90s, the situation the country was in was far different than now," he said.
And the list of tea party candidates benefiting from farm subsidies goes on and on.
The tea party is supposed to be cleansing the Republican Party of its corrupt big-government tendencies. Well, so much for that. Scratch the surface of these rising tea party stars and you'll find they are Bush Republicans through and through: They want to cut taxes for the rich and to slash welfare and social spending on the poor, all while funneling farm subsidies to rich Republicans.
If you are wondering why the tea party rank and file allows them to get away with the hypocrisy, then look no further than billionaire brothers Charles and David Koch, the ideological and financial backers of the tea party movement. The Kochs have become famous for their generous right-wing philanthropy. Their final goal is, as David Koch once put it, "to minimize the role of government, to maximize the role of private economy and to maximize personal freedoms."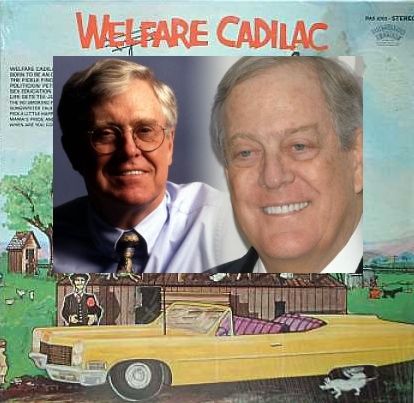 Yet, as I uncovered last month, the Koch brothers have made a fortune maximizing their subsidized business assets, seeking out business ventures that have directly benefited from the same big-government policies that they supposedly deplore. On top of the $100 million in government contracts Koch Industries has received since 2000, the company profits from $123 million a year in natural gas subsidized by socialist revolutionary Hugo Chavez through its stake in a state-run Venezuelan fertilizer plant; milks a New Deal-era program that rents out grazing land to ranchers basically without charge; uses public forests as if they were private tree farms for their paper and pulp operations; and, most damning of all, employs the "tyrannical" government power of eminent domain to seize private property from average American citizens to lay oil and gas pipelines for their own personal profit.
In August, Karl Rove predicted that the anti-government message of the tea party movement will cause a voter-turnout tsunami in November's midterm elections and help Republicans take control of Congress. Maybe Rove is right. But if he is, Americans will be unpleasantly surprised when they learn that tea party Republicans are no different from Bush Republicans: They are against big-government tyranny, unless it's Republican big-government tyranny.
***
Yasha Levine is an editor of The eXiled. Levine and Mark Ames first broke the connection between the tea party and the billionaire Koch brothers on Playboy.com in February 2009, sparking lawsuit threats, and causing CNBC's Rick Santelli to publicly distance himself from the tea party movement and cancel his "Daily Show" appearance.
Would you like to know more?
Read more: koch, koch industries, republicans, Tea Party, Yasha Levine, Class War For Idiots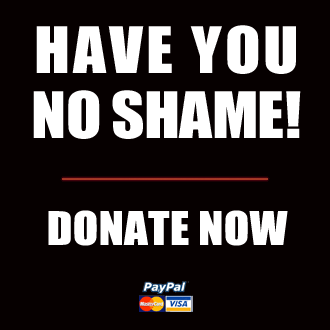 Got something to say to us? Then send us a letter.
Want us to stick around? Donate to The eXiled.
Twitter twerps can follow us at twitter.com/exiledonline