By Mark Ames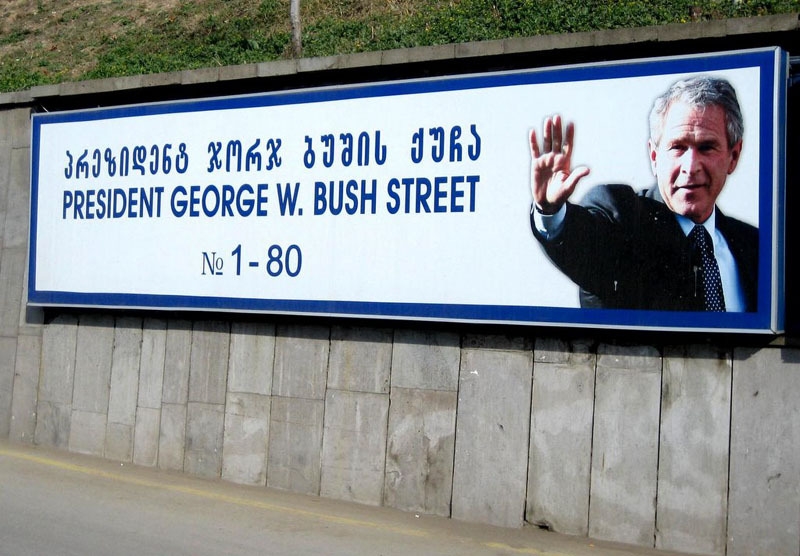 GEORGIA'S MAIN HIGHWAY FROM TBLISI TO THE INTERNATIONAL AIRPORT
I first visited Georgia in 2002 to cover the arrival of American military advisers. At the time, the American empire was riding high. A decade after the Soviet Union's collapse, Russia seemed to be devolving into an anarchic and corrupt failed state, while the U.S. just kept getting stronger. Within months of President George W. Bush's swearing-in, Time ran a column boasting that America didn't need to accommodate Russia anymore because it had become "the dominant power in the world, more dominant than any since Rome." That same year we invaded Afghanistan without breaking a sweat. The New York Times magazine proclaimed: "The American Empire: Get Used to It." A new word, hyperpower, was being used to describe our history-warping supremacy.
The military advisers were dispatched to Georgia ostensibly to train that country's forces to fight local Al Qaeda cells, which everyone knew didn't exist. In reality, we were training them for key imperial outsourcing duties. Georgia would do for the American Empire what Mumbai call centers did for Delta Airlines: deliver greater returns at a fraction of the cost. They became a flagship franchise of America Inc. It made sense for the Georgians, too: Their erratic and occasionally violent neighbor Russia wouldn't fuck with them, because fucking with them would be fucking with us — and nobody would dare to do that.
The imperial masterminds who fixated on Georgia as an outsourcing project must have figured we'd score a two-fer by simultaneously winning strategic control of the untapped oil in the region and also managing to stick a giant bug up the raw southern rim of our decrepit old rival Russia.
To enact this plan, America deftly organized and orchestrated the so-called Rose Revolution, which I witnessed in Tblisi in 2003. Saakkashvili's predecessor, Eduard Shevardnadze, was judged unreliable, so in a multilayered soft putsch that used every lever of influence at our disposal, the U.S. replaced him with Saakashvili, a Columbia-educated hothead who speaks perfect neocon. In the Western media, the Rose Revolution was portrayed as 1776 redux (starring Saakashvili as George Washington with a permanent five o'clock shadow). A more perfect vassal for George W. Bush's foreign policy could not have been found than "Misha," as he is fondly known. He stacked his cabinet with young right-wing fanatics, and made sure he had a coterie of mountain-biking American advisers with him at all times. This crew included John McCain's chief foreign policy adviser Randy Scheunemann, whom Misha paid more than $1 million in lobbying fees.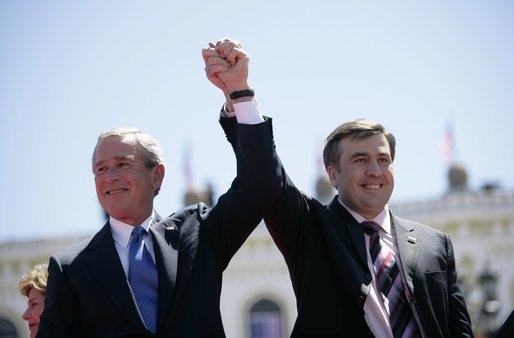 This project in Georgia was just a high-profile example of a broader Bush strategy. All around Russia's southern border, America laid claim to former Soviet domains. After 9/11, Putin infuriated many of his army commanders and security chiefs by agreeing to let the U.S. set up bases in Uzbekistan and Kyrgyzstan for the Afghan invasion. Once the Taliban was removed from power, America decided that it felt like staying. After all, who was going stop us? Given the sorry state of their affairs, the Russians certainly weren't. So by 2002, Putin was stuck with American pie dripping down his cadaverous bloodless face. But after years in which Russia rebuilt itself on the back of soaring commodity prices (today it's the world's largest producer of oil), our advantages in global power politics have started to tilt Putin's way. Slowly and quietly he got American forces thrown out of Uzbekistan and all but sidelined in Kyrgyzstan. And then, here in Georgia, he seized the opportunity to really hammer home his point.
During my visit to Georgia in 2003, if someone had told me that in five years American military advisers would be hightailing it from their main base in Vasiani to avoid getting slaughtered by advancing Russian forces, I would have slapped him with a rubber chicken for insulting my intelligence. Yet there they were: gasping for air in the lobby of the Tblisi Sheraton, insisting off the record that the conflict was all the Georgians' fault, not theirs.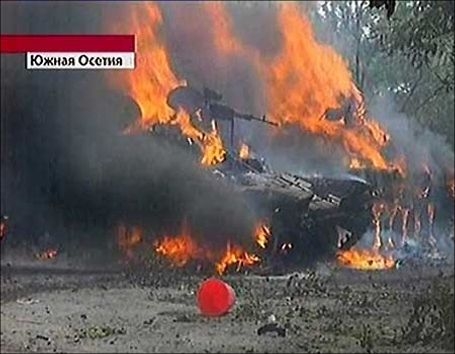 Why Misha decided to attack is still a mystery. He claims he was forced to level Tskhinvali to preempt a Russian invasion, but that doesn't make military sense, and has since been debunked by both Georgians and OSCE monitors on the ground; others believe that he struck because, with Bush on his way out, he thought this would be his last chance to regain control of South Ossetia. Another theory popular among journalists and pundits is that the notoriously "hotheaded" (some would say "mentally unstable") Saakashvili was suckered into his doomed invasion by a clever Russian ruse, part of Putin's plan to punish the West for recognizing Kosovo and other crimes of imperial insensitivity. Personally, I'd vote for number two. (Putin has offered an alternative hypothesis: that Misha intentionally sparked a war in order to boost John McCain's prospects in the U.S. election.)
Read more: Empire, Ossetia, Saakashvili, Mark Ames, Featured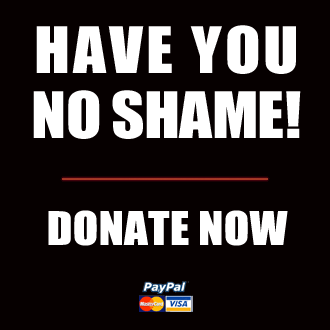 Got something to say to us? Then send us a letter.
Want us to stick around? Donate to The eXiled.
Twitter twerps can follow us at twitter.com/exiledonline