By John Dolan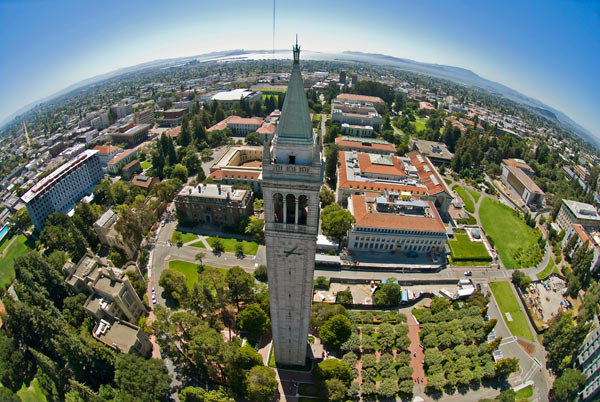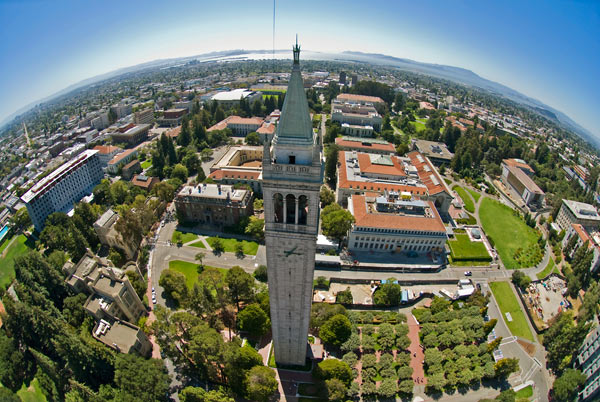 He may be dead now, I don't know. He should have been dead long ago, but these early boomers, born in California, have many lives. From some angles, Alex's life was clear proof of what spoiled, invincible brats they were, the ungrateful beneficiaries of hippie primogeniture.
I remember him sitting in the little room his wife had assigned him in their hilltop mansion, his "study." What Alex studied, mainly, was how to get more crack and get more blowjobs from prostitutes on his nightly forays into West Oakland. His wife–let's call her "Elaine"–came in without knocking while Alex was whining about his misfortunes, between big puffs. She just popped in to ask him to take care of their daughter while she went off to do some chore for the underprivileged.
I thought it was the end of the world: the pipe still in Alex's hand, the little room full of the hot exhale of crack. Alex barely went through the motion of putting the pipe in the open drawer of his desk.
But she didn't notice a thing. Elaine was like that, a very successful person and as thick as an L. Ron Hubbard hardbound. That was part of the pleasant bitterness of visiting their modest palace on Grizzly Peak: listening in a kind of disgusted awe to the stupid things Elaine would say as she bustled around her uncomfortable kitchen–that cost more than I made in a year–or perched briefly on one of their peasant chairs–so peasanty it would have paid my rent for a few months.
Elaine was a constant reminder that in these parts, the race goeth not to the swift but to the…I wasn't so clear about what it was that made her so perfect for the place. Being born the daughter of a billionaire helped, of course. Elaine's family owned Kansas City. Her father had built the stadium there. His big break, Alex told me, was when he realized he was supposed to get a prostitute for the client who could sign off on a big project. Lesson learned, Dad went on to hire many a prostitute for many a client, accumulate unthinkable riches. and keep the dynasty alive with two sons, E-gulping entrepreneurs both, and Elaine. She was the family's tithe to virtue–and she knew it. Alex, always good at catching and disseminating the worst moments of his nearest and dearest, told me he was watching The Last Temptation of Christ as Elaine zipped through the house between do-gooderies, and she happened to flit by the screen as Jesus was saying, "Let him who is without sin cast the first stone."
He said Elaine remarked, without breaking stride, "I've never sinned." He told me that story in his study, as he sucked on his crack pipe. (He had it to himself; I hate that stuff.) He gave his bitter little laugh. I laughed with him, uneasily–the envious goy, steeped in self-hatred, taking it for granted as the basis of any decency, at once disgusted and awed by Elaine's obviously adaptive sinlessness.
Of course, it was a matter of definition. Elaine did virtuous things so terrible in their effects that I still wince to remember them. She was a leading pro-bono lawyer (it's not as if she needed to practice for the money), working for the disabled, the disenfranchised, the dis-whatever. You live in Berkeley long enough, you develop an allergy for all those pious latinates, they blur in the same squished mass of numb piety pressing on the top of your head.
One of Elaine's crusades was "mainstreaming" retarded kids. In the Oakland School District. If you'd ever been to the kind of school non-billionaires attend, the idea of taking those poor sweet Down's Syndrome gnomes and throwing them into the pit with pubescent weasels honing their torture skills seemed downright Satanic. I ventured to suggest as much, politely, and managed to stop her in mid-stride. She stared at me in shock and said indignantly, "It's a CONSTITUTIONAL issue!" I nodded and dropped the matter, but I'm still not sure how being terrorized from Homeroom to you can find refuge on the little yellow bus for the ride home, five days a week, was what the Founding Fathers had in mind for those poor puppies. Come to think of it, Elaine could easily have moved on to abolish the little yellow bus for those kids, ensuring they had their equal place on the big prison buses where the normal Oakland kids rode. That would have added a good hour a day to their constitutionally-ordained Hell.
It's possible she actually did some good along the line. I'm probably being very unfair here. But that's Berkeley; you become so accustomed to pious lies that you fall into the habit of flipping every public assertion. It went without saying that Emily, Elaine and Alex's daughter, would never attend Oakland Public Schools. She was already enrolled at the Berkeley Richmond Jewish Community Center Preschool, one of three dozen reverently nurtured future achievers.
That was part of my nervous bitter laughing with Alex, too: the feckless goy friend sharing his half-admiring exclusion from all that Jewish achievement. Alex was never sure he was a Jew. It depended on how he could play it in a more maudlin way. In theory, that meant being as Jewish as possible–the Buchenwald pathos–but Alex was too smart to do the hack version of that. In the world we knew, Jews won. Elaine had picked Alex to sire a child with her only after verifying certain things about him, above all that he was, in her terms, Jewish.
Which he was, because he was born of a Jewish mother. From Alabama, for some weird reason. Alex was the product of her affair with a redneck Army man named Thacker who left as soon as the infant Alex started bawling. Mom raised Alex herself, enrolling him in those same very mainstream Oakland public schools before going insane. Alex used to recite one of his early poems with the refrain, "Just take the pills, Ma."
Read more: berkeley, john dolan, John Dolan, Fatwah, Featured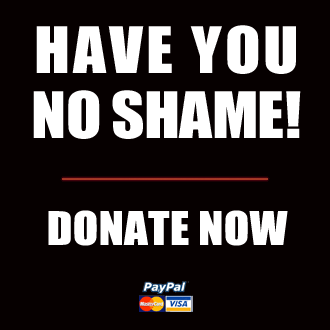 Got something to say to us? Then send us a letter.
Want us to stick around? Donate to The eXiled.
Twitter twerps can follow us at twitter.com/exiledonline