By Mark Ames and Yasha Levine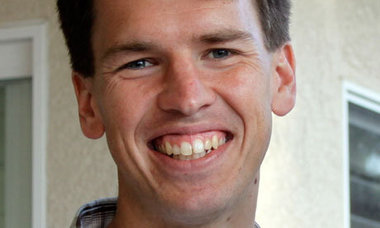 Update I below
On Thursday, we published an article documenting how last November's strange anti-TSA hysteria was just the latest and most visible chapter in a decade-long corporate-sponsored rightwing war against public sector labor. Their goal: to prevent TSA workers from unionizing.
Our article was a follow-up to an earlier article in The Nation, which triggered a vicious smear campaign to tarnish our integrity and discredit our reporting. This isn't the first time we've experienced this when exposing rightwing corporate-backed Astroturf campaigns. The exact same sort of smear-campaign was waged against our February 2009 investigative article exposing the Tea Party as a fake-grassroots movement sponsored by the Koch Brothers and FreedomWorks.
In our latest article on the TSA for Alternet, we not only provided overwhelming evidence that the anti-TSA campaign was just the latest chapter in a decade-long Republican war to prevent TSA employees from unionizing, but we also reported a shocking confession by John Tyner—the supposedly innocent bystander who fought back against the TSA Gestapo and became the unofficial spokesman of the anti-TSA movement—in which he admitted to deceiving the public and the media. Even more shocking: Tyner destroyed evidence that would have exposed his deception, because, as he admitted on his blog, he feared that if he didn't scrub evidence that he'd planned the whole thing, the public wouldn't believe his "don't touch my junk" story with the TSA. Now, it's impossible for any serious person to believe or trust anything Tyner says.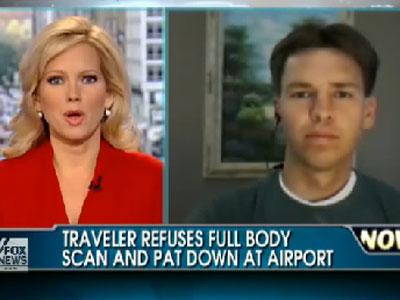 Even though Tyner has already admitted deceiving the public about having planned his "junk" stunt and then destroying evidence so that people would believe he hadn't planned it, nevertheless, the same sleazy collection of hired PR flaks, libertarians, and others invested in the fake anti-TSA campaign (including some who claim to be progressives) are resorting to smear tactics all over again. At this point, it's impossible for them to claim they innocently fell for Tyner's TSA story, or the scores of other faked TSA incidents across the country.
So let us get a few things straight for the record:
* The Nation did not apologize for our November article on the TSA; it apologized personally to Tyner. The Nation did not call into question our reporting or our facts, nor did The Nation retract our article or take it down. That's because our reporting was solid and well-sourced. Rather, the Nation apologized to Tyner—before Tyner confessed that he'd deceived us, The Nation and the public.
* Tyner claimed he had not planned in any way to make a scene or provoke the TSA. He even deceived Lawrence O'Donnell point-blank on live television:
O'DONNELL:  So wait—so you—were you looking for trouble, John Tyner, when you went through that?

TYNER:  No.
But after Tyner was caught hiding and destroying evidence that he'd deceived the public, he confessed:
about two weeks prior to my encounter with the TSA at the San Diego airport, I wrote a blog entry about the TSA. Don't bother looking for it because I deleted it prior to posting my recollection of the events and the accompanying video. I don't have any copies of it, either.

…When I posted my account and video of my encounter at San Diego, I also deleted the post in question. I thought that no one would believe that my encounter was not a set up if they knew…

To those of you who feel duped, I apologize.
* Tyner concealed his extremist rightwing ideology by posing as a progressive-libertarian. Since then, Tyner has made common cause with John Birchers and Neo-Confederate conspiracy theorist groups which have been denounced by the Southern Poverty Law Center. Specifically:
Tyner has an agreement with the far-right libertarian site LewRockwell.com to reprint Tyner's blog entries. The SPLC has singled out the Alabama-based LewRockwell.com site on several occasions in its Hate Watch and its Intelligence reports, criticizing the site for regularly espousing Neo-Confederate propaganda "on the rightwing fringe"
In his new home on the rightwing fringe, Tyner also positively cites the works of ultra-rightwing John Birch Society blogger William Grigg, whose books have argued that Mexicans are trying to conquer and annex the American Southwest, and it's all part of a UN-Ford Foundation plot to subjugate America to a one-world socialist government. Tyner hat-tips Grigg in one blog, comparing his epithets for government workers ("thugs") to his hero Griggs' epithet ("tax-feeders").
* Tyner had portrayed himself as pro-gay marriage and drug legalization one of the main points seized upon by his supporters in the progressive/libertarian community. Here, for example, is Glenn Greenwald attacking our first article by way of playing Tyner's apparently-honorable pro-gay rights:
As for his standing accused by The Nation of suspicion on the grounds of his avowed libertarianism, consider what he wrote several weeks before the TSA incident.  In a post responding to this question — "When's the last time you were seriously inconvenienced or injured by something that big government did?" — Tyner wrote:

Gay rights [infringements], TSA body scanners, highway checkpoints, the PATRIOT Act, warrantlesswiretaps, extra-judicial assassinations, indefinite detentions, inflation, etc. Don't tell me that (some of) these don't affect me.  When one person's rights are trampled, everybody's are, and that's just at the federal level.

What a right-wing monster!  If only Democratic Party leaders — who support most of the serious rights infringements he condemns — were this monstrous.
Glenn may want to take another look, because this year, Tyner has come out of the states'-rights closet to declare gay marriage a states-rights issue. He's no longer posing as a Glenn Greenwald-friendly progressive-libertarian; instead, meet the old 50's-era states' rights George Wallace-r: "The point was not to advocate for legalization of gay marriage or marijuana use. Rather, it was to point out that democracy is not the cure-all that people believe it to be. Democracy will always be a tool by which a majority will oppress a minority and ultimately the individual." Yes, like Strom Thurmond and John C Calhoun, Tyner is also against democracy.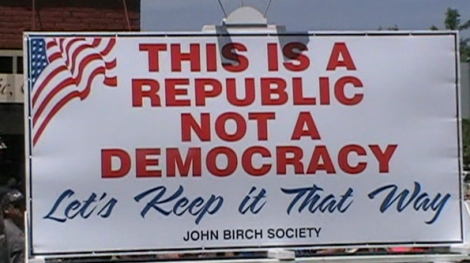 * Finally, and most importantly, John Tyner also espouses radical anti-labor, anti-unionizing views that progressives would find repugnant. Here is a sample:
*  "I had suggested that the proper remedy was for the government to fire workers who wanted to unionize, not restrict their civil liberties"
* Tyner says that government laws which outlaw firing unionized workers are "a clear violation of the employers' property rights."
* "Firing workers does not violate the workers' freedom of association. The first amendment protects the right to freely associate. Nothing grants a person the *right* to be hired/employed by another."
* "Actually, I want to get rid of the TSA and return responsibility for security to the airlines themselves. Then there would be no 4th amendment argument at all. The airlines would be bound by what the public wants, and a balance between security, convenience, etc. would be found pretty quickly." [Ignoring that this is exactly what failed on 9/11, and what brought about the TSA]
We have done our job as journalists, which is to apply a skeptical and curious eye at public spectacles. No other journalists dared to even question Tyner's motives, let alone the strangely well-coordinated anti-TSA campaign. On the contrary, most journalists' first instinct was to attack a fellow journalist and avoid looking into Tyner's story. No wonder the media is so sheepish, and so consistently wrong on so many stories.
It's time that journalists stop defending sleazy corporate-backed PR campaigns (and more importantly, to stop participating in them without disclosing conflicts-of-interests), and stop the knee-jerk attacks on investigative journalists who write explosive stories exposing the way the public is being constantly manipulated by powerful corporate interests. If you're incapable of doing your job right, or incapable of restraining yourself from selling your soul (and your blog) to the Koch brothers or Grover Norquist, then shut the fuck up, go find another line of work, and let us do our job. It's tough enough as it is.
Update I: Reader points out that Tyner also deceived the public when he repeatedly claimed that he had no way of knowing that San Diego International Airport had installed the new backscatter machines. Tyner repeatedly told his readers and reporters that he was caught by surprise because he'd "researched" to make sure San Diego hadn't yet installed its "porn-scan" machines.
However, local TV news outlets in San Diego reported the installation of the new scanners at the San Diego airport over a month before Tyner's "Don't Touch My Junk" act: the local NBC affiliate, TV6, and channel 10 News. Major print media also reported it: The San Diego Union-Tribune and San Diego Entertainer. National media like PC World and elsewhere also reported the porn-scan installations at San Diego International.
However, Tyner claimed on the day he posted his video that he'd "researched" and done everything to avoid the new porn-scan machines:
"Not wanting to go through them, I had done my  research on the TSA's website prior to traveling to see if SAN had them. From all indications, they did not. When I arrived at the security line, I found that the TSA's website was out of date. SAN does in fact utilize backscatter x-ray machines."
So in other words, this anti-government, anti-TSA libertarian activist and software engineer was so concerned that the only website he researched (and trusted) out of all the media available on the entire internet was… the TSA's website. Had he taken two minutes to search on google–which Tyner is certainly capable of doing, considering how expertly  he scrubbed his deleted blog post–he would have easily discovered that the airport he was going to had the new "porn-scan" machines. Which, we can assume, was the whole point.
Check back for more updates…
Read more: bircher, glenn greenwald, jane hamsher, john birch society, koch, labor, lew rockwell, libertard, libertarian, tsa, Mark Ames and Yasha Levine, Class War For Idiots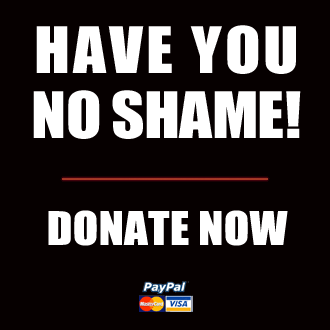 Got something to say to us? Then send us a letter.
Want us to stick around? Donate to The eXiled.
Twitter twerps can follow us at twitter.com/exiledonline