By Matt Harvey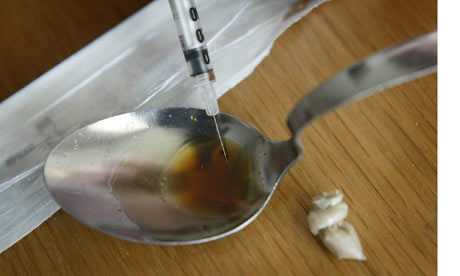 Even the strongest Afghani brown can't save Scottish junkies from the waking-nightmare that's gripped them since December—when word first leaked out in the press of dope-fiends dropping dead from Anthrax-tainted heroin. Since December, press reports say there have been 14 confirmed anthrax poisonings among Scottish heroin junkies, and one in Germany. Eight of those have died. As any Irvine Welsh reader knows, the slums of Glasgow and Edinburgh are notoriously smack-plagued, so panic has no doubt hit copping centers in these towns especially hard.

The source of the poisoned dope is still a mystery—Scottish health sleuths blame it all on "contaminated heroin or a contaminated cutting agent." So far, reports on the outbreak have treaded lightly on the terrorism angle, only implying that what is most likely Afghani brown (just about all the heroin in Europe comes from Afghanistan) might have been hit with bio-terrorism. The Taliban surely benefits from the drug trade (as do reportedly many of the American-backed government's warlords), so it would seem strange for pro-Taliban terrorists to introduce Anthrax as weapon that would otherwise hurt the Taliban.
EU governments are anxious that the German case could be the start of a cross-continental epidemic, an AFP story reports:
"There is no outward sign or color enabling the user to tell whether the heroin has been contaminated by anthrax, and contaminated heroin dissolves or is used in the same way as uncontaminated heroin," a French Ministry warning reads in part.
Hardcore addicts can do little with such creepy information, especially if he does not have access to other opiates. If the cases continue to spread, junkies—already a superstitious lot—will concoct pseudo-scientific rituals to test their drugs for contamination.
Scotland has long been a hotbed of Anthrax fears. The Independent claims the bacteria strain was behind a "spate of deaths among Scottish heroin addicts in 2000."
Just four days ago, strangely enough, The Scotsman revealed that "Operation Dark Harvest"— a 1981 Anthrax terrorist attack launched across the UK—was the work of a shadowy Scottish nationalist group called the Scottish Civilian Army (SCA). At the time, it was not definitively known if the 10 lbs bags of tainted soil left in front of government and university offices were really contaminated, Scottish Health Department files show. Initially, the 1981 Anthrax terrorist scare came in response to media reports that an island off the coast of Scotland that had been used to test British Anthrax bio-weapons during World War 2 still posed a danger—infected sheep had washed ashore to the Scottish mainland, killing local livestock. The "Operation Dark Harvest" group demanded that the government properly dispose of the Anthrax, or else…
The shadowy SCA seems to have fallen off the face of the earth. But Howard Fienberg, a sketchy "senior DC lobbyist," has an anonymously authored pro-Scottish independence position-paper on his website that lauds the SCA's approach as an "extraordinarily effective way of drawing attention to the hazards of chemical and biological weapons." The paper continues: "One of the problems to be faced by an independent Scotland would be controlling its population."
So there's plenty of Anthrax that the military planted on an island just 600 yards from Scotland's shores. And there are plenty of Scots still clamoring for independence.
One thing's certain: there's more to this story.
Read more:, Matt Harvey, Health & Lifestyle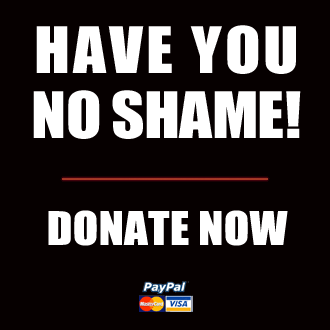 Got something to say to us? Then send us a letter.
Want us to stick around? Donate to The eXiled.
Twitter twerps can follow us at twitter.com/exiledonline