By Mark Ames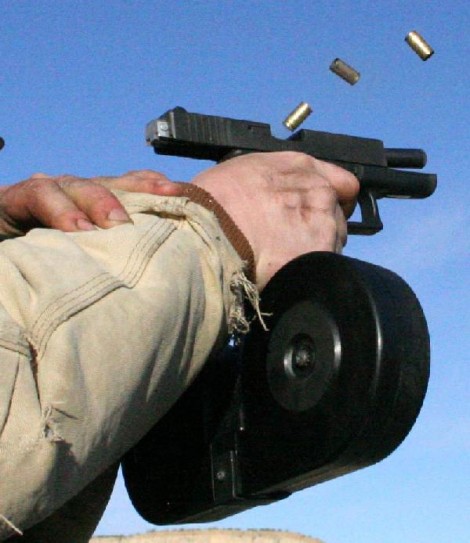 A huge number of "going postal" rampage massacres that I've studied feature Glocks, including last Saturday's assassination-rampage in Tucson. What is it about the Austrian-made handgun that makes it such a favorite of rampage killers, not to mention narco-gang-bangers and anyone looking to rack up a newsworthy kill count?
I asked some of my gun-enthusiast friends, and thought I'd share with you the two most interesting responses. Both asked to remain anonymous for obvious reasons—this isn't a popular time to talk honestly about the pros and cons of Glocks.
The first gun-enthusiast is a former serviceman and war veteran who owns a Glock himself, and has had extensive professional experience with a variety of weapons; the second is an old friend of mine from Texas (meaning he was born with a gun in his crib) who has always had impeccable taste in guns, more of a gun connoisseur than mere enthusiast.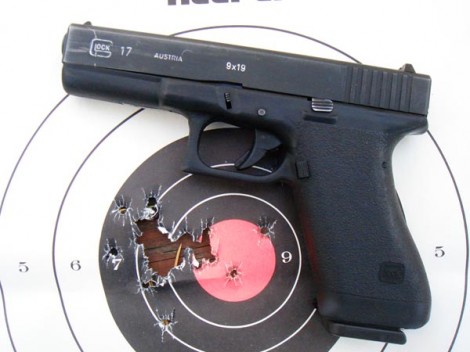 Q: Why the Glock?
Ex-Serviceman: Yeah I know a lot about them. I have one.
It's a phenomenally well-made weapon and is, ceteris paribus, more reliable than Berettas and S&W. The action is a lot simpler and thus easier and faster to clean. The safety is actually in the trigger, it's basically a trigger on the trigger, so accidental discharges from dropping it or jarring it are virtually impossible. Unlike many/most semiautomatic handguns the hammer is not exposed and all shots are double-action, which makes it more predictable to handle in stressful situations when fine motor skills decrease. For a Beretta, the first shot requires a fair amount of pressure to pull the trigger because the hammer has to be cocked ("double action") while for subsequent shots the hammer remains cocked so there is what's commonly referred to as a "hair trigger" (single action). If you are a rookie cop in his first gunfight, the rapid discrepancy between the amounts of trigger pressure required for the first and second shots is not necessarily a good thing and can lead to inadvertent discharges, poor marksmanship, etc. By contrast, on the Glock you have to cock the hammer via the trigger pull in every shot, i.e. every shot is double action and requires the same amount of pressure. This makes the weapon inherently safer to handle and is probably the main reason we bought it for the Iraqis.
As mentioned before, it's also a beautifully made weapon and is very light due to the use of plastics for the pistol grip. No matter what the caliber it generally holds a few more rounds in its magazine than other types of handgun, again due to efficient design. And they're very reasonably priced given the high quality.
The reason that it has its place in popular culture and whatnot would be a great research paper topic. My guess is that, per Occam's razor, the cops, gangbangers, and psychos of the world just figured they might as well use a high quality handgun.
Of course, to the Upper-West-Side pussy liberal armchair policy analyst, the fact that a Glock was used in this shooting jars something in their consciousness about the fact that Glocks are mentioned frequently in the rap music that they listened to while trying to be cool back when they were a freshman at Wesleyan, and they are outraged that such a heinous weapon can be legally bought and owned like any other, equally deadly comparable weapon. Why not just do away with the Second Amendment altogether? Sigh….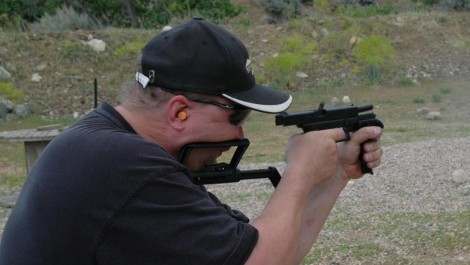 Q: Why the Glock?
Texas Gun-Enthusiast: I'm not sure. I think it is just the brand name. Personally, I don't like the Glock. It doesn't sit well in my hand, and I don't the like the feel when I shoot it. I much prefer the Sig-Sauer. That's what I own. It sits comfortably in my hand, and after a few magazines my wrist still feels ok, too.
In summary, I think these high profile killers are just amateurs. Much like all the Muslim terrorists. The only professional killers left in the world are American or European Special Forces.
A little web searching seems to show that the US armed forces choose SIG, Baretta, or H&K for their side arms.
*    *    *
Mark Ames is the author of Going Postal: Rage, Murder and Rebellion: From Reagan's Workplaces to Clinton's Columbine and Beyond.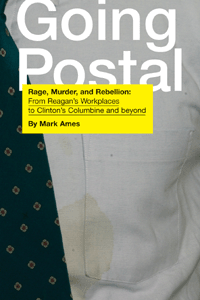 Click the cover & buy the book!
Read more:, Mark Ames, Going Postal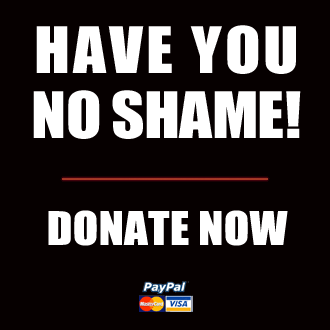 Got something to say to us? Then send us a letter.
Want us to stick around? Donate to The eXiled.
Twitter twerps can follow us at twitter.com/exiledonline