By Mark Ames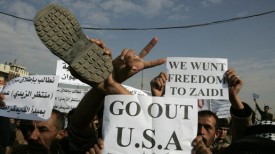 It's a bad time to be an American these days, but a funny little incident in Iraq proves that US troops haven't lost their sense of humor. Here's what happened: ever since that admittedly brave Iraqi threw his shoe at Bush (and spent the next few months with his testicles wired up to a Sears Die-Hard), everyone and their grandma thinks that "the shoe is mightier than the sword."
Welp, someone should have translated that into Americanese, because just as the shoe-thrower was released from his Baghdad jail to a hero's welcome, some idiot in Fallujah thought, "Hey, I can do that! I'll throw a shoe and get famous too! What's the worst that can happen?" So as a patrolling US Army vehicle passed by, he shouted curses at the Americans, then aimed his mighty shoe at the vehicle and threw it. The Americans seed his shoe, and raised him about 1000 bullets. Next thing you know, Ali looks like he's been shoved into a food processor.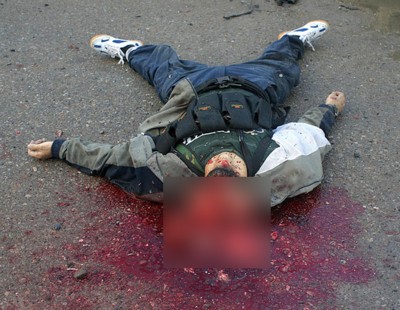 "Do you see what happens when you try to shoe a stranger in the ass, Larry? This is what happens!"
The really funny part is the understated explanation offered by a US spokesman:
The US military told AFP that a convoy in Fallujah had been attacked with a suspected grenade.

"Positive identification of the attacker was made, and US forces fired in self-defence wounding the attacker," the army said in a statement.
To quote Flann O'Brien: "Name of figure of speech: litotes."
Extra laugh track points for the other bit of info on the show-thrower: apparently, he was "mentally disturbed." Indeed.
Read more: iraq, shoe throwing, Mark Ames, What You Should Hate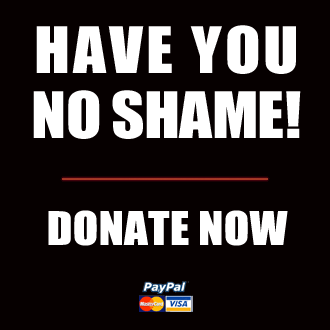 Got something to say to us? Then send us a letter.
Want us to stick around? Donate to The eXiled.
Twitter twerps can follow us at twitter.com/exiledonline