By Eileen Jones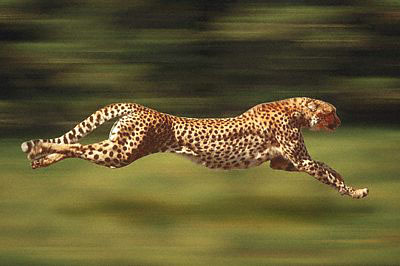 It was in the news the other day that a cheetah had achieved the fastest recorded cheetah-time, running 100 meters in just over 6 seconds, which is about 36 mph.
What the hell? That's the fastest recorded cheetah time? Are we only clocking old cheetahs, lame cheetahs, cheetahs who aren't feeling well? Every right-thinking child knows that cheetahs are the fastest land animals and can hit speeds of 60 – 70 mph, if properly motivated. This cheetah they clocked at 36 mph—named Sarah, if it matters—got dropped out of the back of a van and was merely loping after a target.
Then this bogus news story generates the inevitable question: can Usain Bolt beat a cheetah?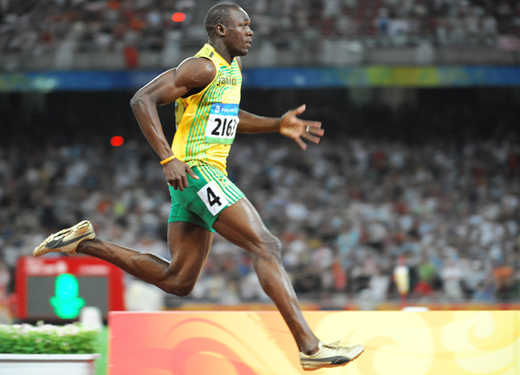 People always ask these kinds of questions out of sheer, raving-mad human vanity. We can't relate to anything unless it's put into competition with us; we can't just look at a cheetah and know it could run us down anytime, anywhere, and revere the animal properly. No, we have to ponder whether our fastest guy could beat it.
Seriously, there are whole internet discussion sites devoted to these questions. People come up with wild scenarios in which humans outrun cheetahs, humans fight gorillas and win, humans bite great white sharks to death. You can see why Tarzan has remained a popular fantasy figure for generations.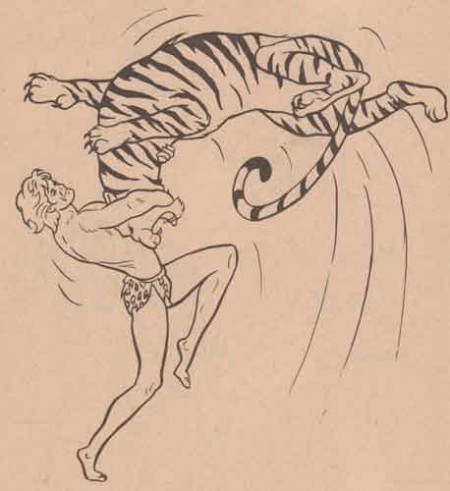 The short answer is, of course, no goddamn way. The fastest human alive, which is currently Jamaican runner Usain Bolt, or "Insane Bolt" in honor of his demented speed, has clocked in a record 100 meters in just over 9 seconds, which roughs out to 23 mph. Fastest human time ever is supposedly 27 mph, but that's in dispute. Doesn't matter, though. 23 – 27 mph doesn't even get close to Sarah the cheetah's relaxed jog though the brush.
Then people say, okay, but could Usain Bolt beat a racehorse?
Sigh.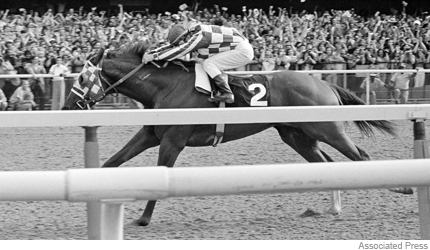 Let's consult the hard-earned knowledge of a man who used to race against thoroughbreds, shall we? Jesse Owens, the track and field titan who ruined Adolf Hitler's 1936 Olympics by winning four gold medals, used to make a living in traveling exhibitions, running against almost anything that moved fast. He appeared to beat racehorses.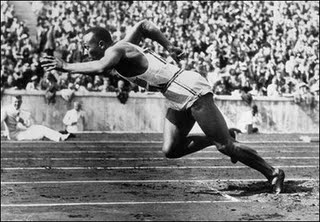 This is how he did it:
The secret is, first, get a thoroughbred horse because they are the most nervous animals on earth. Then get the biggest gun you can find and make sure the starter fires that big gun right by the nervous thoroughbred's ear.
So the thoroughbred shies and gets off to a bad start, and Owens, who never got a bad start even if you shot guns near him all day, appears to be faster. But his final verdict is unequivocal: "No man could beat a racehorse, not even for a hundred yards."
But check out "Horse vs. Human, Who Would Win?" or some site like that, and the follow-up question is, "What if it was a quarterhorse?"
Whenever we have an undisputed heavyweight champion—and Mike Tyson is really the last one everyone agreed on or cared about—somebody asks, "But could he beat a gorilla in a fight?"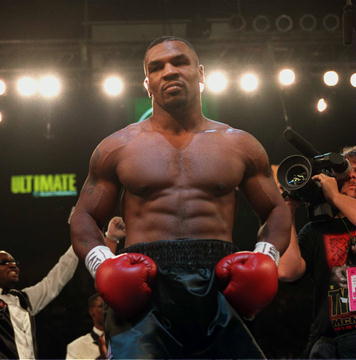 And you'll always find some idiot who thinks our best human fighter could pummel a silverback into submission if he really wanted to:
I think Mike Tyson would probably win. A bare-knuckle punch from him would do an insane amount of soft-tissue damage and a gorilla's face is a pretty compact target. One or two punches would blind and disorient it.
When you're finished laughing, you have to wonder what the hell is wrong with us. Are we as delusional as all that? Are animals so unreal to us? Can we not see them? Can we not imagine a man going up to a silverback and trying to punch it in the face, and what would happen?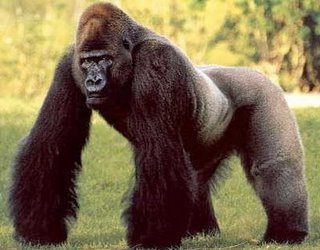 Figure that a chimpanzee has five times our upper body strength, then take a gander at the gorilla's far greater body mass, even longer knuckle-walking reach, and terrifying shoulder development, and be thankful gorillas have such essentially pleasant dispositions. As for the gorilla's face making a "pretty compact target" highly susceptible to soft-tissue damage from human fists, I don't know what animal this genius is talking about, the Soft Passive Tiny-faced Lowland Gorilla?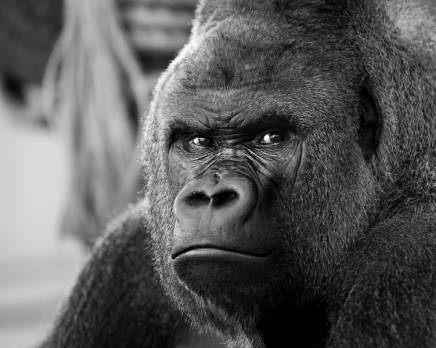 Some sane person in the discussion says the only way a human beats a gorilla in a fight is if he brings a gun. Then we get into the earnest clarifying:
Like I'm talking about human vs. a gorilla, no weapons, no nothing, just ur fists and body, could even fighters or NFL players even beat the daylights out of a male silverback?
A sunny optimist suggests that a human could always kick a gorilla in the testicles, which "will take down any male of any species."
However, a more tentative fellow has his doubts: "I wonder though how you would kick a gorilla in the nuts? They don't stand upright like humans do…"
Nonsense! Everybody knows that kicking the larger primates in the nuts, that's pretty much how Tarzan kept the apes in line.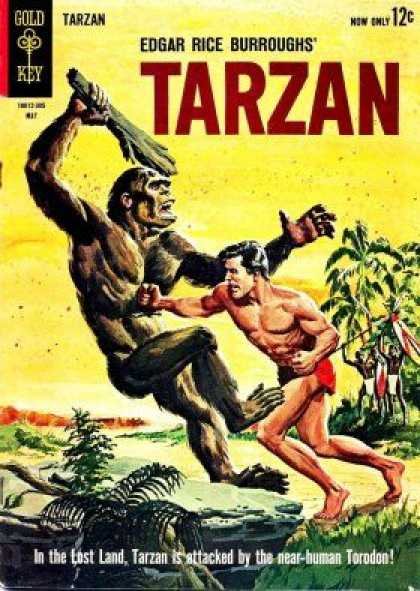 Read more: fastest cheetah time, human vs. animal contests, jesse owens, Mike Tyson, tarzan, usain bolt, Eileen Jones, Fatwah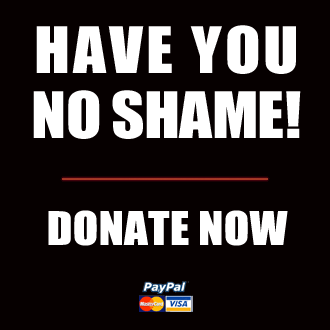 Got something to say to us? Then send us a letter.
Want us to stick around? Donate to The eXiled.
Twitter twerps can follow us at twitter.com/exiledonline