By Yasha Levine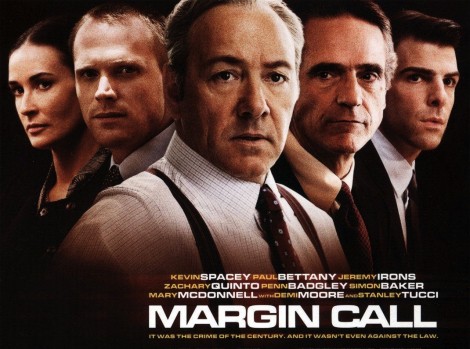 You may have heard positive things about Margin Call, a new bankster suspense drama loosely based on the 2008 collapse of Lehman Brothers. I just saw the film, and my advice: Don't waste your time and cash, not unless you want to spend a Jackson and 107 valuable minutes of your life hate-watching poorly scripted/directed banker-propaganda that tries to make you believe that, despite their obvious flaws and all, deep down those Wall Street bankers are complex human beings, just like you and me. Margin Call gives the same bullshit "once in a lifetime event!/never coulda seen it coming!" snowjob that Wall Street's been laying on us since 2008, swearing that the crash was one of those "Black Swan" events that no one could have possibly predicted.
Its main premise: Sure these Wall Street guys can be a bunch of greedy gamblers, but they didn't blow up the economy on purpose.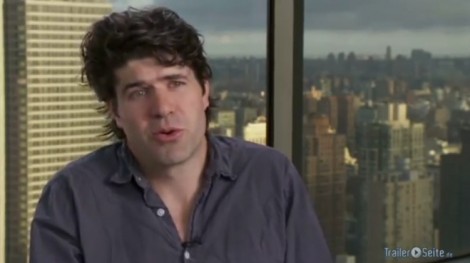 Is JC's indie hair too big to fail?
Then there's this: Margin Call was written/directed by a guy named J.C. Chandor, who doesn't seem to have a movie credit to his name. Not that it matters, because what J.C. Chandor does have is a tight Wall Street connection: His father, Jeffrey F. Chandor, was a Merrill Lynch exec who spent 40 years on Wall Street until he retired in 2007, right before the shit hit the fan.
J.C. readily admits his movie has a pro-Wall Street bias, saying in one interview that he made the Margin Call "with a sympathetic eye … also knowing, you know, a lot of these people and knowing that ah, you know, that it is not pure evil, either." Yeah, like, there's two sides to the story, you know?
He elaborated further on that subject while talking to the Wall Street Journal:
The son of a longtime Wall Street executive, Mr. Chandor says he wanted to draw a more balanced portrait of the financiers who were being demonized in the media for causing the global economic collapse.

The caricatures of executives being denounced by politicians at the time bore little resemblance to Mr. Chandor's dad, he says. Jeff Chandor worked on Wall Street for 40 years, mostly at Merrill Lynch—a firm that at one time engendered such loyalty that employees called it "Mother Merrill." Starting as a trader in the 1970s, the elder Mr. Chandor worked his way up the corporate ladder and retired at the age of 65 in 2007.

"Everything I've got, with the exception of my family, was due to Merrill Lynch, so I've got no complaints," says Jeff Chandor, who now lives in Rhode Island and day-trades to keep himself busy.
The funniest bit: The film ends with the investment bank's head of trading (played by Kevin Spacey) blubbering on the front lawn of his ex-wife's house as he digs a grave for his beloved dog, which croaked from cancer while Spacey's character was too busy overseeing the sale of massive amounts of worthless mortgage-backed securities to duped clients. He had spent $1,000 a day trying to keep his dog alive, but I guess he learned that money couldn't buy everything. What Fido needed wasn't money, but love. But O, he tried to save that dog, O how he hurt for Fido! See, that proves that deep down Wall Street bankers are just like the 99% of us. After all, a monster wouldn't love his dog like that, would he? I mean, okay, sure, Hitler loved his dogs, but that's a bad analogy, forget I even wrote that. The point is, you've seen Scrooged right? Yeah, same point here: Rich evil banker fucks have hearts, too. It hurt them to rip off poor homeowners and pension funds more than it hurt you. Don't forget that the next time they pour champagne on your head from their New York Stock Exchange balcony.
Read more: crash 2008, film, Goldman Sachs, Lehman Brothers, margin call, movie, propaganda, wall street, Yasha Levine, Banking Porn, movies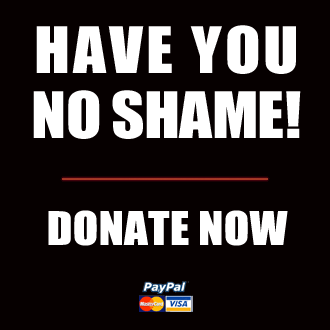 Got something to say to us? Then send us a letter.
Want us to stick around? Donate to The eXiled.
Twitter twerps can follow us at twitter.com/exiledonline