By Gary Brecher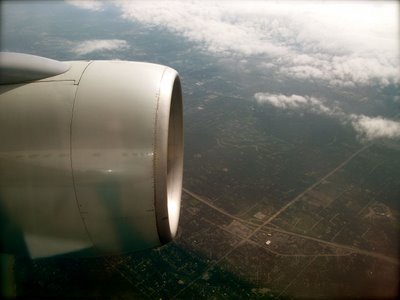 The F/A-18 that crashed on to a Korean family's house in Miramar yesterday had me remembering that movie Donnie Darko. That's the one where the guy has to decide whether to let a jet engine fall on his bedroom or not, because he knows in advance it's going to happen and he has the option of following an extra in a bunny suit out of the house or staying home to wait for Pratt & Whitney to drop in. It's some shit about predestination vs. free will, and in the meantime you get a lot of overproduced 80s hair music, and between the religious part and the soundtrack of my rotten high school days, that movie got me down in a major way. As I recall, the hero decides to stay in bed and get crushed to death by the engine because it'll save this cute girl's life. Some kind of deep meaning crap.
It's not so cute when it happens on the news. It wasn't a mopey teen hero that got squashed by the F-18, it was the classic hardworking immigrant family. Korean Christians, in fact. The only survivor was the dad, who worked hard all his life to move his wife, two kids and grandma from their cramped little condo to this big new house. And a few months after they move in, an F-18 on a "training mission" somehow manages to lose both engines and falls out of the sky, hits their street, and bounces right on to their house before it blows up.
The father of the family went on the air to ask other people who've had horrible stuff happen to tell him how to deal with it. His pastor was with him. I always wonder how the pastor is going to explain it to somebody like this. I mean you can only take the old "God works in mysterious ways, his wonders to perform" line so far. Mysterious is one thing, but a military jet has to land on your little residential street where nothing worse than a stray cat ever happened, and then bounce—bounce!—right on the house where your success-story immigrant family is doing their upwardly mobile chores? That'd be a little too mysterious for me, if I was the Korean Methodist dad looking at the ashes. If that Pastor started giving me that line about "We can't know what God has in mind for us," I'd start by saying—no, I'd start by shooting the smug bastard, then saying to his corpse, "Well maybe not but we can let Him know that this is an unacceptable outcome!" I'd defect to Satan if it was me, or at least the Mormons.
One reason this is a little too mysterious is that the Navy's whole excuse for picking the original F-18 (the "/A" was added later) was that it was a two-engine plane, so supposedly it was safer than the one-engine F-16 the Air Force chose. See, they were supposed to go for the same design to save costs, like I wrote about in an old column where I said I never liked the F/A-18 from the start.
The official story is that both engines failed at the same time, so the pilot had no choice but to bail. Of course this story comes from a "congressional aide," which means he or she doesn't know what the fuck he or she or it is talking about, but AP bought it anyway.
I wish they'd assign reporters who actually think to these stories. What are the odds that both engines failed at exactly the same time? Before you get your calculator out, remember the X factor here: "training flight." This was a rookie pilot, and if I had to bet I'd put my money on him panicking, ejecting and letting the chips, meaning that big heavy expensive jet, fall where they may. I'd take that theory over simultaneous twin-engine failure any day.
The fact that the pilot bailed out successfully is another little wrinkle you have to wonder about here. That old bit about the captain going down with the ship may be a myth, but you do sort of expect a Marine Corps aviator to put his own life on the line to steer the plane away from a residential area. A plane isn't a rock, it doesn't fall straight down like a chopper does. Even on landing approach (low speed), a plane has some momentum, some glide in the wings. You can turn it a little, not much but a little, like an old Plymouth when the power steering conks out.
The Korean dad whose family was wiped out said the pilot was "a treasure" whatever that means, and said he forgave him.
I always wonder where they get these quotes. If some rookie pilot dropped his jet on my family and turned them into bulgoki, the only prayers I'd be offering for him would involve pentangles and carefully-negotiated contracts with Rent-A-Demon. Do people really say this stuff or does the media just make it up for them off a standard form they keep on hand?
I feel more like this Chechen dad whose family was wiped out in a crash a few years ago in Switzerland.
Turned out one of the local Swiss air controllers had fallen asleep on the job, and sent a whole Russian jet load of people to Hell. This Chechen researched the case, drove to Switzerland, and blew the controller away at his own front door. I salute that Chechen. And I've known enough Koreans to know that they're as tough as the Chechens are. I wonder how the Korean dad is going to feel when somebody explain  to him how totally unlikely it is that both those engines failed at exactly the same time.
Gary Brecher is the author of the War Nerd. Send your comments to brecher@exiledonline.com.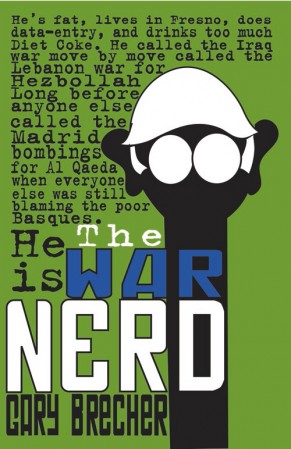 Click the cover, buy the book!
Read more: air traffic, airplane crashes, aviation, pilots, planes, Gary Brecher, The War Nerd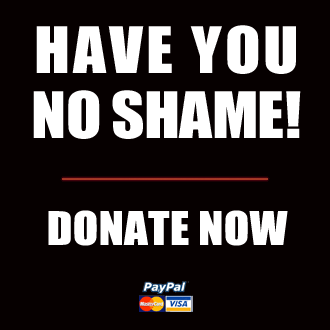 Got something to say to us? Then send us a letter.
Want us to stick around? Donate to The eXiled.
Twitter twerps can follow us at twitter.com/exiledonline