By Gary Brecher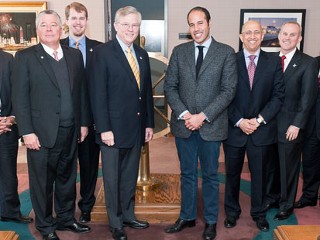 Khamis The Intern: Who In Their Right Mind Would Give Up Something This Promising?
The funniest story to come out of the Libya video game yet is the news that Qaddafi's son, Khamis–one of however many the old man popped out in his big tent (Qaddafi is the original believer in the big-tent theory, with girls of all nations in the various tent zones)–has outraged the LA engineering firm called AECOM that hired him by going home and shooting down heroic rebels.
Two things: I guess this is the final word that the protesters or rebels are the heroes. Everbody got that? Synchronize your moral compasses to True North and Total Goodness.
The joke, the real one, is the outraged engineering company, AECOM. They are just plain stunned that a son of Qaddafi should turn out to be more loyal to the old man than to his internship. The internship is the cornerstone of the American economy, because you don't have to pay them anything and the suckers seriously believe they're working their way up into something. The notion that they might be more loyal to their billionaire dictator dad,and more excited about desert combat than bringing coffee to a dozen Dilberts off some freeway access road, goes right to the heart of the dream, dude.
In other words, these sleazy bastards hired the moron because he was a Qaddafi son and didn't care how many people daddy was torturing in basements in Tripoli– until he embarrassed the company by defecting to his old job: chip off the old trigger finger.
I don't know, Qaddafi seems to come off almost clean by comparison. At least he's trying to add some fun to the world, jumping around in weird outfits and talking crazy ever-changing gibberish and sending up plumes of smoke from the desert. Y'ask me, it beats life in the Dilbert world any day. And as for sleaze–nooooo comparison.
Would you like to know more? Gary Brecher is the author of the War Nerd. Send your comments to brecher@exiledonline.com. Read Gary Brecher's first ever War Nerd column by clicking here.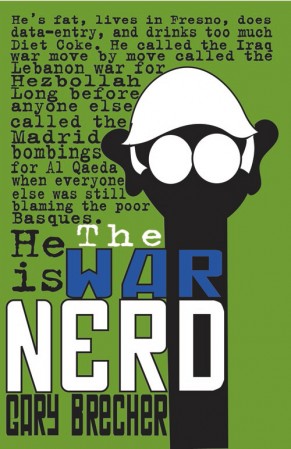 Click the cover, buy the book!
Read more: aecom, khamis, Libya, Qaddafi, Gary Brecher, The War Nerd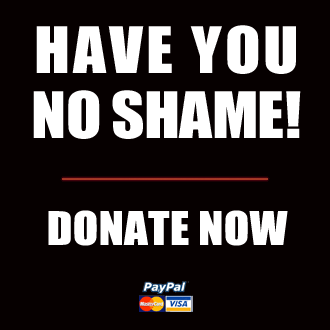 Got something to say to us? Then send us a letter.
Want us to stick around? Donate to The eXiled.
Twitter twerps can follow us at twitter.com/exiledonline