By Gary Brecher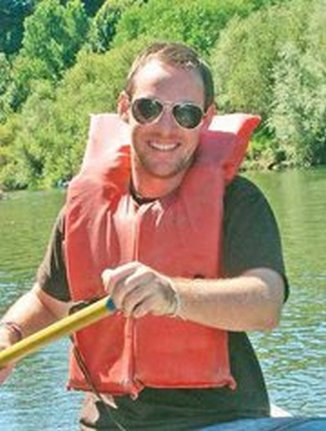 Sunday, the day the Lord appointed for revenge. And who better to practice on than the Luzer who reviewed my book back in 2008? Luzer is actually his name. Seriously, Daniel Luzer. Luzer reviewed my book for some goody-goody lefty magazine called Mother Jones.
I don't know that magazine, "Mother Jones," but I know I'd hate it.
I bet it was named after some "Mother Jones" figure from Alternative American History, probably some unmedicated heiress type who took proletarian cats into her house until the fascists at the pound gassed them all, "America's Own Auschwitz!" "Katyn for kitties!"
These American lefties, I swear to God. Other countries have revolutionaries like Pancho Villa. I could back somebody like Pancho in a second. But these little preachers—that's what they remind me of more than anything: preachers—and not Pentecostal ones either because to give them credit Pentecostal preachers are a salty bunch. More like Anglicans. Yeah that's it: Leftists are like Anglican preachers. In fact half of them ARE Anglican preachers. The women, mostly.
And what these lefty preachers hate more than anything is bad language. Seriously. Nobody notices but it's true. Everybody think because the movies say "fuck" a lot that we're all past the bad-language thing, but the bad words have just changed, that's all. These preachers are as twitchy about language as they ever were. That's why Daniel Luzer had a problem with my book.
Here's a sample of his review. He's trying to sum up what I said, but he can't even do that because there are words like "rape" in it. He says I claim that "…people don't give a s—t about democracy." [That's how he spells "shit," by the way: "s–t." He can't even say that.] Luzer goes on: "In a recent interview for Marketplace of Ideas, a public radio program about books and culture, [Brecher] explained that this war is evidence that most people are not rational, but tribal. People fight wars to appropriate the enemy's stuff and sleep with his women."
Did you catch that last bit, "sleep with his women"? Yes, Mister Luzer, that's exactly how I imagine a gang of Liberian child soldiers high on brown-brown taking down a village: first they shoot anyone who resists, then they chop off hands and feet, and then they put down some nice grass mats and have a siesta with the local wymmyn. It gets a little rough, regrettably, such as when the coked-up 13-year old who's already raped and murdered several hundred people lies down next to the wymmyn of his choice and points his AK at her, muttering, "Now go to sleep, and you better attain full REM state in 15 minutes or I blow your head off!"
God forbid I should describe what actually happens, this mob going in and raping them.
Hear that, Luzer? "Rape." Not "sleep with." Sleep is not involved. And the word is "shit," not "s__t." Maybe that's how snakes swear, but us humans, we got the full vocal apparatus and we can say the whole word.
Words, that's all the Luzers care about.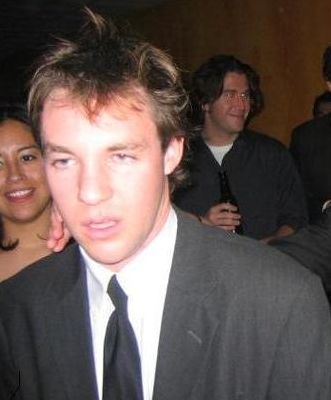 I can't figure out their angle. Are they really stupid enough to think that if people don't say bad words, then bad things won't happen? Somebody tell me they can't be that dumb, please. Tell me it can't be that granite-stupid. Because when I read over Luzer's review, that's the only logic I can see in it: "Bad language is bad because it's…bad." He pretty much says so:
"Although much of what he says makes sense, and resonates profoundly with our current situation, it's often hard to take Brecher seriously because his book is plagued by offensive language and peculiar digressions."
I read that sentence over a few times, trying to find some other way to make sense of it, but as far as I can tell it says outright: "Brecher may be right, but he uses some very bad language, and that's much more important than being right." That's the American left in one sentence, far as I can see: nothing is as important as not using bad words. They're way, way more into policing people's language than actually making anything happen. Makes me understand better why the only American lefty I could ever stand was Hunter S.
Mr. Luzer, sir, your honor, ever hear of this guy named Sherman? He had this cool line you might want to check out: "War is Hell." Three words. And at least one of them is "offensive." I can imagine Luzer putting on his hospital gloves to review Sherman's memoirs: "Although much of what General Sherman says resonates profoundly with our present situation, it's often hard to take him seriously because he uses the H-word. Oh, and the W-word too, which is almost as dirty."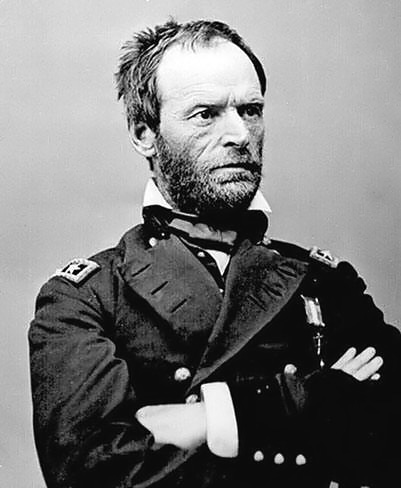 Luzer to Sherman: "M'kay, maybe if you can tone down the violence and focus more on the human angle, you might have an interesting memoir, m'kay?"
What do these guys say when they slam a car door on their fingers? "Oh, that was regrettable. Heck. Darn." If you talked like that in any normal school…but then Luzer didn't go to a real school. I googled his name and found his facebook page, which was funny for a while, then just disgusting. He went to some hippie prep school in Vermont. I don't really believe there is such a place as Vermont, but if there is it would explain a lot of Luzers. More and more, I'm seeing the people who write for all the mainstream crap didn't go to school at all, never got called a fat sack of…excuse me, Mr. Luzer, let me adjust that word for you…never got called "a fat sack of s__t" every day at recess, never got hit in the face in their lives, because they've all been homeschooled to keep the bad world out or sent to little biosphere freakazoid bubbles like the one Luzer attended, "The Gailer School" in Vermont.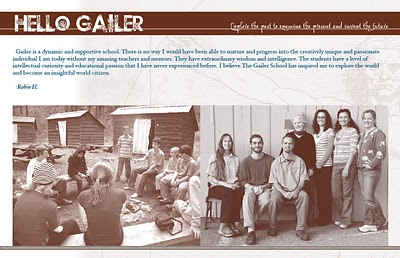 Which is fine, I guess, if you want to be like that, but don't come out of your Vermont spacesuit to wag your schoolmarm finger at me for using bad words to describe mass rape in West Africa. Let's make a deal: I get the language that covers Liberia, and you can have the language that covers The Gailer School of Middlebury, Vermont. I'll take that deal in a second.
Just look at Luzer's facebook page and you get a picture of his world clear enough to make you puke. The picture [see top] shows Luzer, a balding white guy, canoeing on a lake somewhere, grinning at the camera. It says, "Hey, lookit me! I'm paddling my own canoe, friend! I'm out here on an All-American pond somewhere and the sun is shining on my front teeth and golly, if that word 'golly' doesn't offend you, life is grand, chums!"
Under the picture is his career history. He went to the Gailer School, made a lot of global warming collages there, I'll bet, and then to college at Cornell, where I bet he met some nice future Anglican bishop coeds and might even have had more than one glass of wine on a couple of occasions, and then to grad school at Columbia. Then Mother Jones and the Washington Monthly. And now he's in our nation's capitol. Ta-da!
I started out this entry all pissed off, remembering what it was like to get my book panned by lap dogs, and I was going to end off with another slam but actually—maybe it's just the Sunday coffee, it's better stuff than the weekday Taser-in-a-cup I use to get moving—but I feel kind of proud that this two-legged Golden Retriever didn't get me. You go marry some nice Anglican bishop-ess, Luzer, and keep policing those bad words. And I get the rest of the world, everything you won't see or hear. God yes, what a deal! See ya, sucker!
Would you like to know more? Gary Brecher is the author of the War Nerd. Send your comments to brecher@exiledonline.com. Read Gary Brecher's first ever War Nerd column by clicking here.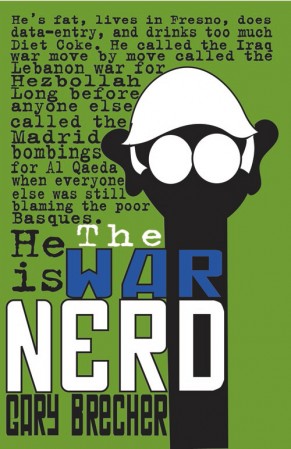 Click the cover, buy the book!
Read more: daniel luzer, gailer school, Hunter S. Thompson, left-wing, liberals, mother jones, vermont, washington monthly, Gary Brecher, The War Nerd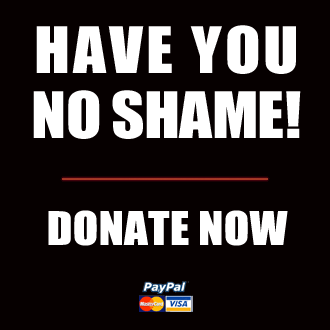 Got something to say to us? Then send us a letter.
Want us to stick around? Donate to The eXiled.
Twitter twerps can follow us at twitter.com/exiledonline