By Gary Brecher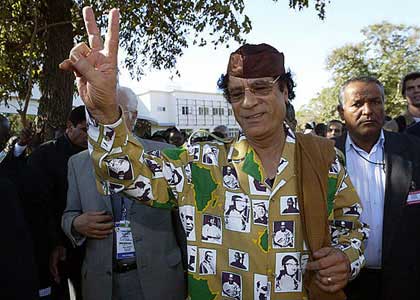 "I intend to fight it out on this line, if it takes all summer."
U. S. Grant at Spotsylvania Court House
***
I'm switching tactics today. No more of those cumbersome massed offensives, meaning columns four or five thousand words long that take weeks to research. From now on I'm going to blog every day. Scout's honor. (I was one too—well, a Cub Scout, got as far as Webelos. The rule was, if you went further than that you were a fag.)
It comes down to logistics, like it usually does. I can't sustain these massed offensives anymore, these 5000 word columns that take weeks to research. That assassination column nearly assassinated me, so many angles to consider, and even then, no sooner was it up than people were posting objections, absolutely right objections too, about stuff I'd left out.
So for the next three months I'll post a short blog every day. Including Sunday, just to flick a Sicilian thumb at my mother's side of the family, who think it's wrong to do much except mope and stare through the lace curtains at people who aren't moping hard enough and feel a little better thinking about how they'll be surprised once they're  roasting in eternal napalm.
It's going to be fast and light, dune buggy Brecher, long range desert patrol like that great war tv series, everybody's idea of how to make war, zipping around the desert on souped-up trucks leaving Third Reich fuel tanks burning in your tire tracks.
And speaking of desert war—another classic segue, huh?—you're probably wondering why I've been ducking the war in Libya. It's true, I've dodged combat there better than Cheney dodged the Cong. Which is weird, even for me, because jeez, it's Libya, how hard can it be? Well, that's been the problem: how do you make odds on Libya vs. Libya? If it was Libya vs any other country on earth—seriously, any other country on earth, even one of those little islands that exist to keep Tony Montana's money from being overtaxed by those damn bureaucrats—I'd bet on the other guys. Libya vs. Cayman Islands: Go Gators! The Tax Crocs by three touchdowns! Billionaires' commandeered yachts screeching onto the beaches of Tripoli with hardened Russian bodyguards storming ashore at $100 per billable corpse!
But that's not how it happened. The Egyptians rioted and booted Mubarak—remember his sad cavalry charge through Tahrir Square, three tiny cart horses and a camel? And that gave the Libyans ideas. Libyans are always getting their ideas from Egypt, they're the annoying tag-along brother Cairo never asked for. Even tried to join Egypt until Cairo told them "Go home, getta outa here…gahd, you're so stupid, go play with the little kids, go watch Sesame Street or something…"
They did it again: "Hey, Egypt, look! We make own revolution too, also!" And the cool Cairo guys are pretending they don't hear a thing, jamming those ipod earplugs into their heads and pushing the shades higher so they don't see Libya's embarrassing hand waving at them.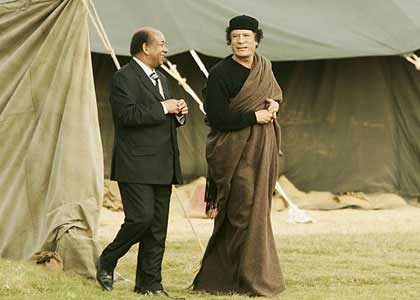 Not that I blame the Libyans. 42 years of listening to Qaddafi. Or Kadhafi. Or Kersplash. Any way you spell it, that's one annoying grandpa to have hanging around all the time. And I mean "grandpa" literally. The population of Libya is 6.5 million, and a good chunk of that has Qaddafi genes gurgling around. I hope his line doesn't breed true—imagine a million or so drama queens who can't start a car without making a three-hour speech. Qaddafi has a son for everything. There's one for soccer, one for internal security, and a whole squad of volunteers for bringing cute girls over from Rome and Paris for the weekend.
You can see how the family would think everything was fine. Grandpa's got a face like a silent movie actress playing Mussolini—admit it, nobody can bend gender like Muamar—and a tent so he can play the Bedu, only this tent is so big Ringling Bros keeps making offers on it and the AC could bring back the woolly mammoths all by itself. He's got that all-girl bodyguard, that Ukranian nurse, cut-down El Camino Maseratis for taking your camel to the oasis, a Green Book that sells in the millions (to a warehouse in Tripoli, but copies are copies) and a long record of courting every single power in the world.
I wrote about Qaddafi's sorry history as ideological slut and military welcome mat years ago.
He tried to be pan-Arab. The other Arabs thought he was a wack job and never told him nuthin'. He went off in a huff and said he'd realized he wasn't Arab, he was African. That ended even worse, when he was beaten up by Chad. Not the guy, the country, but then the country Chad isn't much scarier than most guys named Chad, so it comes to the same shameful thing. He tried to be a socialist revolutionary and a bunch of little liberation armies pretended to go along, then ditched him once he'd delivered the semtex.
Qaddafi has always been the dumped slut of  the ideological world. He had his oil and the money it brought; he had his harem and his giant Brady Bunch of the Sahara family; and he had six million Libyans who were forced to listen to his crap speeches day after day, year after year, for 42 years. I mean, think of that. There are people whose hair is going gray now, people almost my age, who were born to the sound of Qaddafi making a five-hour speech, and now that their doctors are telling them their blood pressure is a little high, they can still still hear Qaddafi making another five-hour speech. That'd drive anybody's BP up into the steam zone.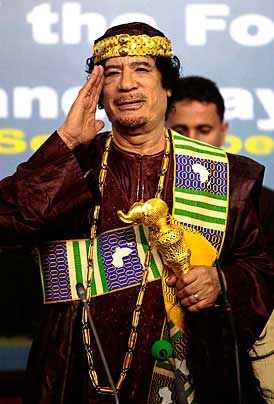 The kids weren't gonna take it anymore, once they saw the Egyptian cool kids take down Mubarak. This is a kid's revolution, and there are a lot of kids to make it—Libya's got a good high birthrate, ranked #71 now but was much higher 15 years ago. And here's the ultimate annoying dictator for a 15-year old: he not only makes you sit still to listen to those goddamn speeches but he hogs all the cute girls, his kids get the Maseratis and the football contracts, and if you try to get something going on your own with the Euro tourist girls who swan around the beaches in no clothes, they flinch because they think you're a terrorist. And when it's time to get a job…job? There's no jobs, just the oil, and one of the worst things about oil is it just doesn't take that many people, especially untrained locals, to pump it offshore.
And it's winter, good weather for zooming around on a Toyota pickup doing that fast-raid thing that worked so well for the Chadians. 'Cept they forgot one thing: the Chadians had French air force backing when they humiliated Qaddafi in 1987. With good air cover, Qaddafi's T-72's are 50-ton jack-in-the-boxes, with turrets that fly 100 yards across the desert when hit with the right AS munition. But until those planes swoop down—when you're sitting on the sand with an AK or even an RPG—a T-72 is like the will of God coming down on the unelect.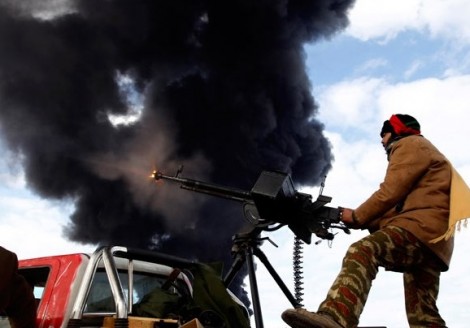 And that's where today's first blog better stop. I thought it'd be hard to do but here I am way longer than I thought and all I've done is mess with Qaddafi a little. Well, can't help it, I've had Qaddafi jokes in my head too long. Now they're flushed, and tomorrow I'll do a Rommel Xmas.
–You know what a Rommel Xmas is? I saw this on a documentary once about Rommel in North Africa. He's having his morning conference with his colonels and notices it's Dec. 25. So he says, "Akh, today iz Grizmuz." Turns sighing to one colonel : "Ernst, how is your wife?" Turns to another: "Franz, how is your wife?" Says with relief, "Gut, zat vuz Grizmuz. Now, get out ze maps."
So that's me tomorrow, no more Ka-Daffy jokes, all business, pure Rommel Xmas.
Would you like to know more? Gary Brecher is the author of the War Nerd. Send your comments to brecher@exiledonline.com. Read Gary Brecher's first ever War Nerd column by clicking here.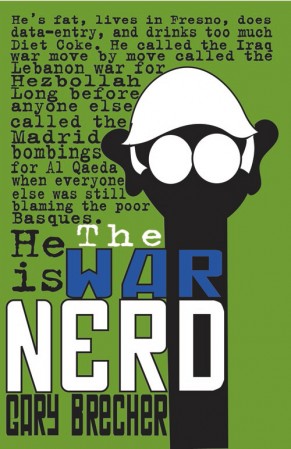 Click the cover, buy the book!
Read more: Kadhafi, Libya, Qaddafi, Gary Brecher, The War Nerd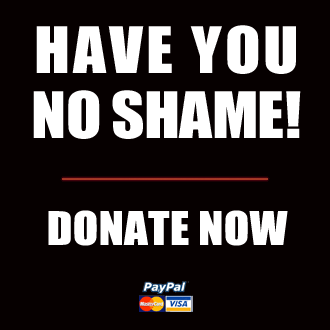 Got something to say to us? Then send us a letter.
Want us to stick around? Donate to The eXiled.
Twitter twerps can follow us at twitter.com/exiledonline