By Gary Brecher
Worse yet, Bush's people figured that since Afghanistan, the tough nut, cracked so easily, their pet project, a second Iraq invasion, would be a cakewalk. This time they would do it right, occupying the Iraqi cities instead of just crushing Saddam's army and withdrawing like Bush senior did.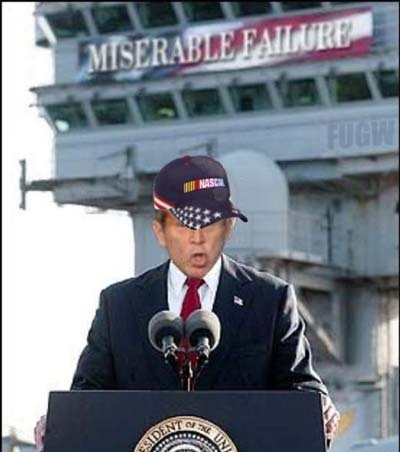 Nobody wants to recall what Americans believed back then. That's OK: I'll remember it. People thought that Saddam was "connected to" 9/11, and his agents were going to poison our water, nuke our cities, and gas our subways. At least they claimed to believe all that unlikely James Bond stuff. I don't think they really did. There was just so much revenge momentum after 9/11 that it had to burst out somewhere. Everybody wanted payback. It's natural. But most of the time, in your average democracy, cooler heads are in charge. Not this time. Bush and his team were foaming at the mouth far more than the average citizen. It was like a crazed sheriff trying to talk a lukewarm mob into a lynching frenzy. With the help of people who should have known better—I'm looking at you, Colin Powell—he got his way.
That, in the short version, is why George W. Bush is about to leave office the most unpopular American president in history. You can spin Iraq a hundred different ways, but it still comes up bad news because once the dust settles, the Iranians are in control of the whole region, and they didn't have to fire a shot. We destroyed their old rival for them.
It's a simple story: we crushed Saddam's army, occupied the cities, and then acted like the whole country would turn itself into a neocon fantasyland. Paul Bremer's cult kids were talking tax reform while the Iraqi army they had sent home unemployed was busy digging up the weapons they had buried in their yards. Bush's counterinsurgency policy was pretending there was no insurgency then pretending it was just Saddam's "deadenders." When Saddam's capture at the end of 2003 didn't slow the insurgency, Bush's defenders stopped acting like they knew what was going on and just settled for blaming the Iranians—as if it was a nasty surprise that Iran, the country that openly hates America most in the whole world, might get involved in anti-American operations when we occupied Iraq right next door.
People ask what our counterinsurgency strategy was before the surge. Easy: we had none. We were doing nothing but offering the insurgents moving targets. A standard operation for the occupation force in those dark days was patrolling through an alien Sunni neighborhood, waiting for an IED to go off under the lead vehicle or for an RPG or small-arms ambush. When that happens, conventional forces have a grim choice: do nothing, withdrawing while the locals snicker at your dead and wounded, or open fire on everyone in sight. Either way, the insurgents win. If you withdraw, they've hit you with impunity and gained respect in the neighborhood. If you open fire on the slums, you kill civilians and make enemies.
Effective counterinsurgency means not relying on massive firepower the way conventional forces are trained to do. The idea is not to fire until you know exactly who you're up against. It's the opposite of shock and awe. It's discipline and patience. Gen. David Petraeus implemented a set of reforms usually called the surge, though they were about tactics more than reinforcements. All he really did was initiate overdue standard counterinsurgency doctrine. He integrated U.S. units with Iraqi forces then sent them out into the neighborhoods. You can't run any kind of counterinsurgency plan without good street-level intelligence, but Bush's people wouldn't admit that there was an insurgency, so they wouldn't commit to learning about it. Their style was to ignore it and hope it would go away.
That's why Afghanistan went well in the early stages: we didn't go in trying to turn the Afghans into democrats, but trying to crush the Taliban and al-Qaeda. In Iraq, Bush was dreaming from the start, so the whole effort was doomed.
Read more: afghanistan, Bush, Cheney, iraq, September 11, Gary Brecher, The War Nerd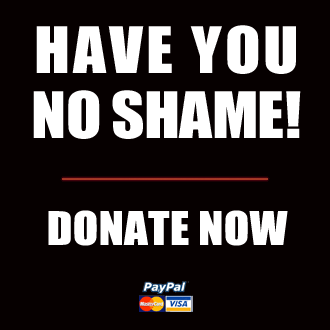 Got something to say to us? Then send us a letter.
Want us to stick around? Donate to The eXiled.
Twitter twerps can follow us at twitter.com/exiledonline