By Gary Brecher
Well, now we know my pals the Somali pirates are loyal War Nerd readers. At the end of my column saluting them for taking on a supertanker, I suggested they go for a cruise ship next:
"Today that supertanker, tomorrow the cruise ships! All those overfed retirees have relatives who'll pay big to see their crumbly old folks back in Arizona! Just a word to the wise, just a hint for next time! You can't miss'em, big white ships that smell like buffet tables and used Depends!"
Well, they gave it the old Somali college try, according to a story in today's Telegraph.
A couple of Somali pirate boats, those fast open boats they use for boarding, zoomed toward the Oceana Nautica and fired a few shots at it by way of saying, "Hi! Why not take a break ashore in our new Hostage-Cave Hilton?"
The liner outran them, apparently, so it didn't even get a chance to use the wonderful hi-tech defense system the article mentions:
"When threatened, some liners possess long-range acoustic devices (LRAD), which emit high frequency noise, to deter potential attackers."
Oooo, scary! Loud noises! Got those pirates on the running, begging for mercy: "Please, don't aim loud noises at me!" Come on, for God's sake. Somali pirates probably don't have that great hearing to begin with, not after a lifetime of firing heavy weapons from the backs of pickup trucks. And they're not sensitive plants, either, because in a place like that the sensitive types get planted early. You think they're going to be deterred by a Brit recording? Benny Hill screeching, "Ooo, you wicked poi-ruts, go stick yer fingers in yer ears and go ting-a-ling-a-loo!"
I have a better defense system to suggest to the cruise lines. It's called the LRHLD, or "long range hot lead dispenser," also known as a heavy machine gun. I would love, totally love, the job of Secretary of Defense on one of these love boats, sunning on deck and drinking whatever those tropical drinks are called and every few days getting the call, "Oh Gary, pirates off the stern!" I'd sigh and moan and waddle over to the machine gun and turn the barrel a few degrees and watch the little splashes get closer and closer to the speedboat until I got full Halo 3 points for it, then go back to the serious work of tanning. I hereby volunteer for this hazardous duty. You think my pals the pirates would grudge me a little sun time on the deck, a little easy money? I don't; they're pros, just like me. They know what time it is.
So you bring the machine gun, I'll bring the sociopathy and the trigger finger, and we'll meet up in the Gulf of Aden.
Or if you don't like the machine gun idea, I can also yell real loud and I do a mean Benny Hill.
Gary Brecher is the author of the War Nerd. Send your comments to brecher@exiledonline.com.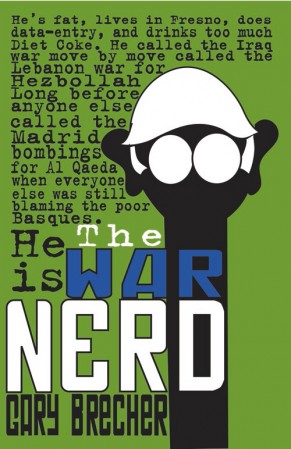 Click the cover, buy the book!
Read more:, Gary Brecher, The War Nerd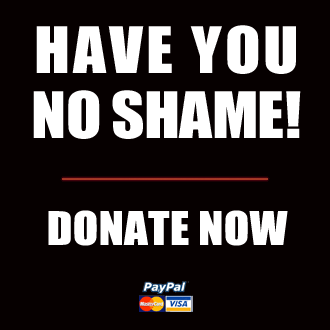 Got something to say to us? Then send us a letter.
Want us to stick around? Donate to The eXiled.
Twitter twerps can follow us at twitter.com/exiledonline