By Yasha Levine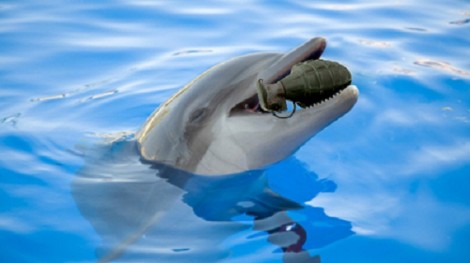 This article was first published by AlterNet
Good news from the trenches of California's water war: The cabal of billionaire farmers and real estate developers that has been engineering a stealth privatization of the state's water supply is under attack. Two devastating lawsuits have been filed this summer in an attempt to claw back hundreds of millions (and possibly billions) of dollars in ill-gotten profits from a group of wealthy farmers and to bring one of the world's largest water banks back under public control. The fallout could be monumental, but whatever the outcome, these suits will no doubt expose plenty of juicy, dark details that could lead to even more trouble for California's water privateers. It's taxpayer payback time.
Filed by a coalition of farmers and environmental groups in the Sacramento Superior Court, the twin lawsuits cut to the heart of the ongoing backdoor privatization of California's water supply, which has allowed a handful of rich and powerful people to enrich themselves at taxpayers' expense, without anyone getting wise. The litigants' objectives are simple enough: to re-nationalize a vital asset and shut down an illegal water racket that has sucked rivers dry, fueled unsustainable real estate growth, and violated California's constitution. But to fully appreciate the importance of these lawsuits, you have to understand the proportions of the scam that was perpetrated. And to do that, you have to learn a little history about the privatization of the Kern Water Bank.
The Kern Water Bank is an underground reservoir located about 300 miles south of San Francisco, in the hottest, driest, southernmost edge of California's Central Valley. In the late 1980s, California's Department of Water Resources began developing the water bank, which can now hold enough water to hydrate the entire population of the city of Los Angeles for nearly two years, as a safeguard against prolonged drought. During wet years, it would serve as a repository for excess water coming in from Northern California, and would be pumped out in dry years to make up any shortfalls in the water supply. California spent nearly $100 million developing the underground reservoir and connecting it to the state's public canals and aqueducts. But in 1995, the state suddenly, and without any public debate, transferred it to a handful of corporate interests.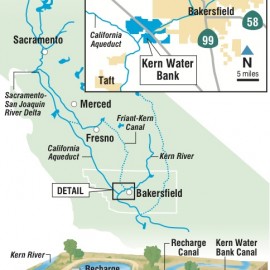 By signing over control of a massive water holding facility, and the billions of gallons of government-subsidized water it could store, California's water officials created a loophole that allowed them to privatize water without actually doing so explicitly. Once the water entered the Kern County Water Bank, it stopped being a public resource and became a private commodity that could be sold to the highest bidder. Simply put, the transfer turned a small number of wealthy corporate farmers and agribusinesses into private water merchants.
The Monterey Agreements, as the closed-door meetings that privatized the Kern bank came to be called, radically changed the longstanding water regulations that govern the State Water Project (SWP), a series of reservoirs and over 400 miles of aqueducts that deliver water up and down the entire state. By putting a handful of for-profit corporations at the controls of publicly owned water infrastructure, the state heralded in a shadowy, semi-privatized water policy seemingly geared toward one thing: making wealthy people even wealthier.
In November 2009, I wrote about how this water bank transfer arrangement brought in massive profits to the new owners of the Kern bank, whose money-making schemes frequently involved nothing more than buying water at subsidized rates from the state of California, then turning around and selling the water right back to the state at jacked-up rates:
Just as the Federal Reserve allows banks to borrow money from taxpayers so they can reap huge profits by lending it right back to the masses at a higher rate, the Kern bank allows a handful of corporate farmers to sell a public resource back to the public at markup. According to Public Citizen, in 2001, the Kern County Water Bank bought subsidized water from the State Water Project at $161 an acre-foot and flipped it back to the state's Environmental Water Account for $250 an acre-foot, making a cool $6.3 million for its owners — just for having the right friends in the right places.

Shocking as this textbook example of transfer of wealth is, it is neither an isolated incident nor a freak loophole. It was the intended effect of the deregulation and privatization of water hashed in Monterey almost 15 years ago, which transformed water into a truly liquid asset that could be traded with ease on the market.

"Think of the Bank of America, the way it operates with dollars, that's the way we operate with water," said Jonathan Parker, general manager of the Kern Water Bank Authority.
According to a 2009 investigation by the Contra Costa Times, the owners of the Kern water bank raked in hundreds of millions of dollars selling back water to the state over the years.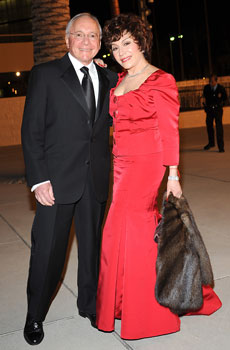 Stewart Resnick, a Beverly Hills billionaire "farmer" credited with being the brains behind the Kern Water Bank water privatization scheme, pocketed $40 million in taxpayer funds from 2000 to 2007 via a single water buyback program administered by California's water officials. Stewart, whose private holding company Roll International owns Fiji Water, Pom Wonderful, pesticide manufacturer Suterra and Paramount Agribusiness, the largest farming company in America and the largest pistachio and almond producer in the world, has also been using the Kern water bank to grow even bigger, nearly doubling his cultivated land holdings just in the three years after the Monterey Agreements.
The Monterey Agreements did more than transform public infrastructure into a personal ATM machine for a small group of wealthy people–they also implemented a generous debt forgiveness scheme that released farmers like Resnick from having to repay the state bonds that had financed the aqueduct system used to pipe in their subsidized water–and instead put California's residents on the hook for the cash.
The agreements also established a legal framework that, for the first time in California's history, made unregulated water commerce in California possible through the concept of "paper water," which could be traded, transferred, divvied up, and put on the books as easily as money in the bank or collateral on a loan without anyone having to transfer a drop. Paper water would prove to be a blessing for real estate developers during the recent housing boom.
By law, every large real estate development project in California must secure a reliable, long-term source of water. Until paper water came along, this requirement posed a serious hurdle to developers building a low-income suburban paradise in the Southern California desert, where water sources are either non-existent or already strained to the maximum. Even if there were an abundance of virgin rivers to dam and redirect, the hundreds of millions of dollars such projects would cost would eat into the fat profit margins of real estate developers and would bring suburban sprawl expansion to a crawl. Paper water provided a neat solution: developers could satisfy regulations by buying paper water from California's agribusinesses. They didn't have to secure a real water supply, nor did they have to transfer a single ounce–all they needed was to show that the water would be available for use in the future.
Paper water was great for farmers, too. With the price of water constantly on the rise, they could make more money by ditching the dirt and going into the water business full time.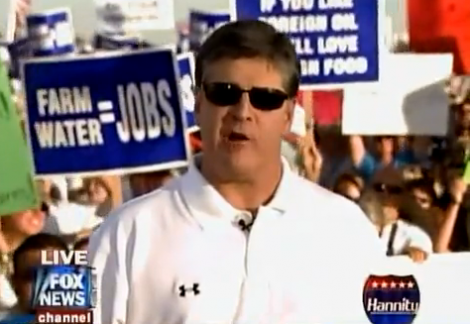 That's what John Vidovich, a wealthy "farmer" whose family controls a small real estate empire in the Silicon Valley, did. As a minority stakeholder in the Kern water bank, his firm Sandridge Partners, pocketed $73 million selling state-subsidized water back to taxpayers living in a McTractHome exurb in the Mojave Desert, 100 miles east of Los Angeles.
Paper water was particularly lucrative to the Tejon Ranch Company, a real estate developer and second-largest stakeholder in the water bank, which needed paper water in order to hydrate its planned 26,000-acre development (3,500 homes, a resort and a massive shopping mall) in the Tehachapi Mountains just north of Los Angeles–a project that would never have been possible without the Monterey Agreements.
Paper water was able to produce immense profits out of thin air for both developers and farmers, but it has proved to be disastrous for everyone–and everything — else in California. Like the exotic debt instruments dreamed up by Wall Street to finance, paper water is built on deception, and trades in pure fantasy. On the books, California's water authorities are under contract to deliver 4 million acre feet of water a year (enough to hydrate an urban population eight times the size of Los Angeles) to water districts across California. In reality, the state has only been able to deliver half that amount. Which means that half of the paper water being traded on the open market simply does not exist, and it never has.
To make sure wealthy farmers in the Central Valley would get as much water funneled to them as possible, the Monterey Agreements made a legal alteration that forced the state to deliver the full contracted amount, regardless of whether there was water or not.
Where would the state get this non-existent water? Well, it could take it away from small farmers, rural communities and anyone else who is poor and politically unconnected. Or it could start pumping the rivers dry–which is exactly what California's Department of Water Resources ended up doing, all but wiping out the state's salmon population for good.
"Beginning 10 years ago, the projects dramatically increased pumping, reaching a record 6.5 million acre-feet in exports in 2006," the San Francisco Chronicle reported in February 2010. "The unprecedented population decline that followed led to the closure of the salmon fishing industry for a historic two years running. The closure has already cost the California economy 2,700 fishing industry jobs, according to the state Department of Fish and Game, and many thousands more according to other estimates, and more than half a billion dollars."
As another safeguard designed to keep the water flowing, the Monterey Agreements flipped a longstanding provision that gave preference to urban water supplies in times of drought, which meant that agricultural users were no longer the first to suffer cuts in their way supply–cities and towns were. The change has caused water shortages and higher water rates for roughly 23 million Californians.
As it turns out, the money-making ideology of "nationalizing losses, privatizing profits" is no longer limited to Wall Street. It's alive and well among California's corporate farmers, too.
This is what the legal fight is all about.
The two lawsuits seek to overturn the Monterey Agreements, arguing that they violate the California Constitution in two general ways: 1) The privatization of the Kern water bank amounted to a gift from the State of California to a group of private interests, which is explicitly prohibited by the constitution; and 2) modifications made to contracts that govern SWP water deliveries violated Article 16 of the California Constitution, as well as longstanding case law, which prohibit the modification of contracts that were ratified by the voters.
If successful, the lawsuits would be a huge coup against California's entrenched water and land oligarchy, and a big step toward returning California's water supply to public control. A win would also wreak further havoc on California's real estate market by rendering half of the paper water being traded on the market completely worthless. Maybe it would finally force the state government to acknowledge the unsustainability of its ever-growing developments in the desert.
Regardless of what happens, the two lawsuits are definitely worth the fight, if only for the titillating details that are sure to come out during the discovery process.
Yasha Levine is an editor of The eXiled. You can reach him at levine [at] exiledonline.com. Further reading: How Limousine Liberals, Oligarch Farmers and even Sean Hannity Are Hijacking Our Water Supply.
Read more: california, privatization, resnick, Water Wars, Yasha Levine, Dispatch, Water Wars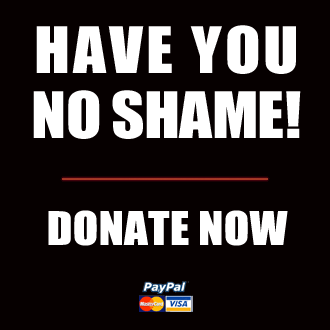 Got something to say to us? Then send us a letter.
Want us to stick around? Donate to The eXiled.
Twitter twerps can follow us at twitter.com/exiledonline