By Mark Ames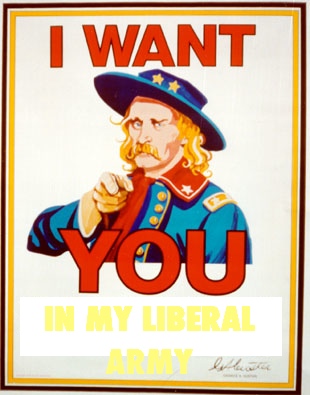 I didn't plan on posting anything today, but then I made the  mistake of clicking open today's piece by everyone's favorite bearded-liberal, Paul Krugman, titled "You're So Vain." In just a few short paragraphs, Krugman unintentionally reveals why liberals are still getting their asses handed to them in every serious battle with the Republican Right: the liberal establishment is still convinced it's competing in a middle-school civics class debate, which is why Krugman and his staff of middlebrow field marshalls like Jonathan Chait and Robert Waldmann are still whining about the same-old riddle that's paralyzed them for 30 straight years: "Why don't Republicans debate fairly and honestly?!" And their answer comes down to the same feeble: "It's because Republicans aren't as good as we liberals are." Here's Krugman:
It goes like this: Person A says "Black is white" — perhaps out of ignorance, although more often out of a deliberate effort to obfuscate. Person B says, "No, black isn't white — here are the facts."

And Person B is considered to have lost the exchange — you see, he came across as arrogant and condescending.

I had, I have to admit, hoped that the nation's experience with George W. Bush — who got within hanging-chad distance of the White House precisely because Al Gore was punished for actually knowing stuff — would have cured our discourse of this malady. But no. Why not?
Indeed, why not? O the injustice! How can they not play by the same grammar school civics class rules that you guys do! It's just…not fair, gosh!
Look, for the gazillionth time I'll offer one plausible answer to that question: America is not a nice country, and we are not a nice people. Most American homes are cramped full of petty malice and spite. Republicans understand the private lives of Americans; liberals still cling to the public facade that Americans show to each other.
I'm going to quote myself from an article I wrote for the New York Press back in 2004, when it was becoming clear that the liberals were going to do their best to lose the election against Bush:
But what if the Truth is that Americans don't want to know the Truth? What if Americans consciously choose lies over truth when given the chance—and not even very interesting lies, but rather the blandest, dumbest and meanest lies? What if Americans are not a likeable people? The left's wires short-circuit when confronted with this terrible possibility; the right, on the other hand, warmly embraces Middle America's rank soul and exploits it to their full advantage. The Republicans know Americans better than the left. They know that it's not so much Goering's famous "bigger lie" that works here, but the dumber the lie, the more they want to hear it repeated.
…If I'm an obese 40-something white male living in Ohio or Nevada, locked into a permanent struggle with foreclosure, child support payments and outsourcing threats, then I'm going to vote for the guy who delivers a big greasy portion of misery to the Sarandon-Robbins dining room table, then brags about it on FoxNews. Even if it means hurting myself in the process.
Which leaves liberal generals like Krugman so completely clueless about how to battle these creeps that he winds up siccing a human dingleberry named Ezra Klein on them, with devastating results:
(Ezra Klein once described Dick Armey thus: "He's like a stupid person's idea of what a thoughtful person sounds like.")
Oo, that's a zinger! Atta boy, Ezra! Wayta pepper 'im with the ol' one-two!
Memo to Field Marshall Krugman: ass-kissers don't make good assassins. Yes, I know it's hard to grasp; I know that getting slaughtered by the Republican Right for 30 years straight is not much time to learn a lesson like that. Which is why I'm here to help explain things. Your Ezra Klein is not a weapon; he's what you clean your ass with when the baby wipes are out.
Which is fine, everyone likes flattery. But there's a time for everything.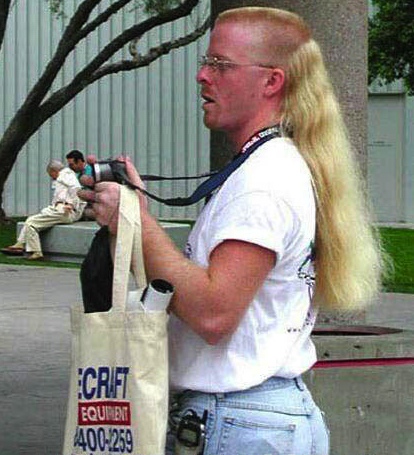 "Dang, that Ezra Klein just destroyed poor Dick Armey!"
Ah fuck it, it's useless. And I'm already wasting too much time for no good reason.
Look, here's the Cliff Notes version: Americans are mean, and they don't like losers. Siding with the liberals' Army of Feebleness has proven, once again, to be like volunteering for Custer's Army, only this is worse: it's like joining Custer for the straight-to-DVD remake of Little Big Horn, a remake that's getting a little old by now. Who wants to go through that all over again?
Mark Ames is the author of Going Postal, and the co-author of The eXile: Sex, Drugs and Libel in the New Russia (Grove).
Click the cover & buy the book!
Read more: Ezra Klein, Paul Krugman, Mark Ames, Fatwah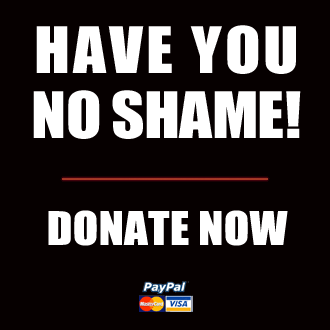 Got something to say to us? Then send us a letter.
Want us to stick around? Donate to The eXiled.
Twitter twerps can follow us at twitter.com/exiledonline