By Mark Ames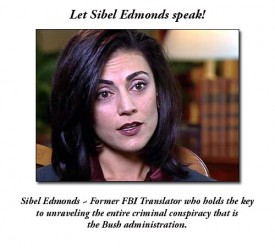 This is the biggest shocker political story of the year that no one else seems to want to touch, but you should read it: Sibel Edmonds, the FBI whistleblower who was fired after she raised concerns about how deeply foreign interests (Turkish and Israeli primarily) had inserted themselves inside the FBI, manipulating and controlling American politics and the media. There's a stunner of an interview with her in the current issue of the American Conservative, which our own Gary Brecher once wrote for, in which Edmonds names the Congressmen who were being bribed and blackmailed to serve Turkish interests. The ACLU called her "the most gagged person in the history of the United States of America" while numerous bigwigs from both sides of the aisle found her allegations both credible and explosive.
We find out that Jan Schakowsky, the liberal Democrat from Illinois, is a bisexual who was filmed by the Turks doing the scissors with a Turkish female agent in a Washington townhouse to use as blackmail and turn her…that sleazeball ex-Republican speaker Dennis Hastert was on the Turks' payroll while in Congress, and has stayed there as their lobbyist in Washington post-retirement… that Richard Perle and Douglas Feith really are the traitor foreign agents we always suspected them of being, and that the New York Times has an editor on payroll of foreign spy agencies (Israeli and Turkish) to place opinion pieces. Just as we always suspected. Amazing shit.
And Scott Horton at Antiwar Radio.com has a one hour show devoted to Edmonds, featuring the man who interviewed her for the story, former CIA agent Philip Giraldi. Download and listen to it.
Read more: Sibel Edmonds, Mark Ames, What You Should Hate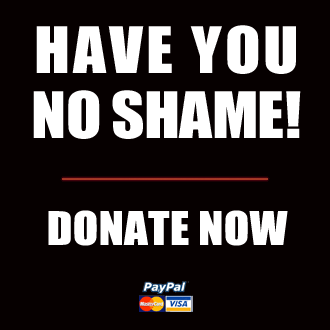 Got something to say to us? Then send us a letter.
Want us to stick around? Donate to The eXiled.
Twitter twerps can follow us at twitter.com/exiledonline