By Gary Brecher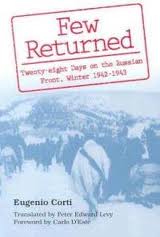 Today I wanted to talk about the great nominations y'all provided last week when I asked for people's favorite war books.
First of all, thanks. I wrote down every book you nominated, and there are 55 of them. I could spend a happy life or two just in an underground bunker with a nice recliner, a microwave and fridge full of frozen burritos, and that stack of books beside me, because you can read a good war memoir over and over and still enjoy it.
Before I go on to the list, one thing hit me when I was imagining this perfectly stocked bunker: would you need a DVD player, even? At first I thought, Hell yes, of course, you'd want movies as much as books. Then I tried to come up with some, and it really hit me: How come there are so many great books about war and so damn few good war movies? Or am I wrong about that? Because I can't think of many. They're mostly sentimental crap, one of two kinds, either patriotic crap "Uh! I'm hit! Go on…without me, Sarge!" or peacenik sentimental crap where it turns out war is violent and bad, which is a total surprise to the innocent kid who's been lured into the army. Those are the ones I hate the most. "Innocent kid"! You ever know any? I never did, the little mean bastards. Try growing up fat, that'll cure you of the whole "innocent kid" propaganda. Most of the kids I knew would be too sick for any army but Garda de fier.
Like the hymn says, "Precious mem'ries, how they linger." And if they're not the precious kind, they linger about ten times longer. So before I get off on one of those "If only I had a time machine and a Mac-10" sidetracks, my original point there was: Anybody know any decent war movies, and more generally, how come there aren't as many of them as great war books? Something about books just make it easier to do war? Because they say movies are "visual" and god damn, you'd think war was visual enough for anybody. So what went wrong when war met movies?
Anyway, time for a withdrawal from Hollywood, which is strategically worthless, and back to the library, where our cups runneth over. The first thing about your nominees I noticed is: Whoa, Italians wrote a lot of great WW II books! Actually, that tallies with what I said about war books: the more mismanaged the war, the better the books. Italy had a flighty loon in command, and his little whims sent soldiers flying around from Libya to Ukraine with no rhyme or reason, and it sure looks like a lot of them got a great book out of their miseries, at least.
My original nominee was Rigoni Stern's book The Sergeant in the Snow, a great first-person story of fleeing the Don Pocket with the Alpini. A reader going by "Furioso" had another book on the same story, supposedly even better: Few Returned by Eugenio Corti. He mentions some of the best parts, and one sounds so great I had to order the book:
4) A bizarre battle – when a joint Italian/German attempt to breakthrough the Soviet encirclement, consists of a single huge Panther Tank ,accompanied by several small French 1930s captured Hotchkiss tanks and "Battaglione M "Italian assault troops – they were able to knock out and force a withdraw of a force of over 15 T34/76 medium tanks.
A lot of other Italian memoirs from WW II came up, like La Strada del Davai by Nuto Revelli, about a kid raised under Mussolini who gets slapped awake by what they do to him on the Eastern Front and comes home to be a Partisan. Ames told me that "Davai" is a Russian word, an all-purpose thing that's sort of like "C'mon, c'mon" in English, so it can stand in for the whole POW of the Soviets experience. including one POW story, My Secret Diary by Giovanni Guareschi—and by the way, do you Italians have to have so much spelling in your names? Oh well, I guess an English speaker isn't in too good a position to complain, because they say our spelling is the worst of all. But still: "Guareschi"? You want a bestseller, change your name to something easy like "Stephen King."
It seems natural to me to include prison memoirs with war memoirs. That prison camp memoir, Empire of the Sun, is a very warlike book, especially because the English interned kid who's the hero worships the Japanese Imperial Army that's busy starving him to death. And war stories just naturally segue into POW stories, like in the wonderful comic books "Notes of Japanese Soldier in USSR" by Kiuchi Nobuo.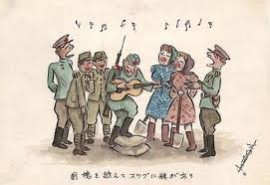 Kiuchi: And you thought being a Soviet POW would be no fun!
Kiuchi was captured in the Manchurian offiensive of 1945, and spent years as a POW in Soviet camps. I wrote about it in an article on the Soviet Union's big East Asian campaign at the end of WW II.
Kiuchi draws in that same Anime/Hentai style you see on dirty Japanese blogs, so you expect the next panel will be a multi-pronged squid-woman getting it on with a decapitated Doberman or something, but that never happens. Instead he makes life in a Soviet POW camp into a sweet, funny little adventure. His chapter headings—and keep in mind, he's describing forced labor in the Gulag—are so cheery it's embarrassing; one's called "World Is Full of Friends." I don't believe it for a second, but it's impressive somebody could even make up a lie that brave.
You'll notice not too many books by Japanese or German vets of WW II came up in your nominees or my list either. To be honest, I don't think those books were allowed, or not until the last few years. Not in my world, anyway. There could be whole bookstores full of memoirs by Japanese Imperial soldiers and Wehrmacht survivors, but you don't hear much about them in California. Somebody suggested a writer called Sven Hassel, who did something called Legion of the Damned (can't say I like that title much) about life in an SS regiment and then an internment camp, and I remember that this movie The Iron Cross was based on a German WW II memoir by somebody named Willi Herman—maybe I've got his name wrong? But in general, it's like we didn't allow the Germans or Japanese to tell their stories unless they were full of groveling and we-were-lied-to stuff. Especially the Germans. The rule seems to be: If they're going to tell us Anglos anything, it better be full of what a pastor would call Sincere Repentance and Acceptance of Sin. That's why the few German memoirs that were nominated have titles like Legion of the Damned, I suppose, so we'll know the memoir isn't going to be all cheerful about kicking ass in the Wehrmacht. Same, I'd guess, with this other title about a Saxon-Transylvanian SS recruit, Balkan Nightmare. It has to be a nightmare or we don't want those Jerries talking at all. Though to be fair, another reader nominated a German memoir with the simple title "Soldat" by Siegfried Knappe, so maybe there are some around without all the grimy apologies.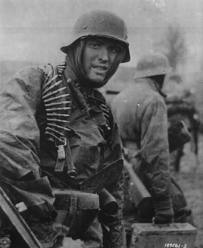 WW II German: Not apologetic enough
Me, I'm a bad person, already admitted that, but I have to say I'd like to see a memoir by some 100-year old Panzergrenadier with a terminal prognosis and nothing to lose called something like: Dunkirk: You Ran from Us Like Rabbits! I can't do it in German, of course, but you get the idea. I'd bet money there's a manuscript or two, or 500, out there just like that but it'll take another ten years or so to be published.
The Japanese didn't kill as many white Europeans as the Nazis so they get off easier, at least in the Anglo world (though I hear it's not healthy to be a Japanese tourist in some parts of China even now). We're willing to hear from them as long as they suffered, like in that Soviet POW camp of Kiuchi's, and don't dwell on their saltier days when every regiment had its sword-master trying for the beheading record. In fact somebody in the US published an amazing memoir with the hilarious title I Was A Kamikaze, by Nagatsuka Ryuji, which I reviewed long ago when eXiled was just eXile—the Pre-D Era, we call it.
That leaves the Russians. Now that's an interesting case, when you have to look at it from California. On the one hand, they're the evil Soviets (or they used to be); on the other, they're the ones who beat the totally-evil, gold-standard-of-evil Nazis. It's a head scratcher for a simpleminded publisher, and there don't seem to be any other kind.
My impression is that there's a huge, huge number of WW II memoirs from Soviet vets, but damn few of them ever made it into English translation because most Anglo war nerds are just too conservative, too anti-commie, to want to know. I'd bet money I've been missing out on some of the best war books ever written thanks to that damn bias. Personally—and here again, I'm a bad person, I admit it—I'd rather skip the Hollywood moral crap, on account of…oh, a bunch of reasons, like the media people who push it are the scum of the earth themselves, not to mention ignorant as a leaky radiator, and the more you look hard at empires the less moral range they seem to have…so for me, I'd rather have the best war stories without a big moral entrance exam. And that means listening to the Germans, the Japanese, and the Russians.
Luckily, since nobody knows exactly where to put Russians on the evil scale, you can get some Soviet oral histories from WW II in English. And let's face it, Americans won't read anything that isn't in English. Swear to God, after they've been here ten years the damn Mexicans put "English Only!" stickers on their F-150s. It's something in the dirt, I don't know, but we can't learn languages so it has to be in English. And that's why I'm as grateful as the last Harki on the last boat out of Algiers to a reader goin' by "Arras" for pointing us all toward this site that has a whole treasure chest, a whole lifetime of bliss down in my imaginary burrito-stocked bunker, full of oral histories by WW II Soviet vets. It's like Al Santoli with extra snow. If you go to the site you just see the first paragraph or so of each man's memories of the war, and they're all great. It's one of the big mysteries of the universe, in fact: how come everybody who went through a war can come up with a great book, but pro writers who've been training since kid-hood can't write anything worth reading?
I'm almost done now and realizing how much I've left out, so forgive my manners and believe me, I'm grateful to everybody who wrote in on that blog or any of mine. I haven't even got around to talking about the books you mentioned that I've read, though I was pretty humbled to find I hadn't read more than a half-dozen of your nominees, and most of them Nam books: Chickenhawk, We Were Soldiers Once…And Young, Charlie Company, and Dispatches. Of'em all, the best by my reckoning is Chickenhawk. Robert Mason is just some kind of natural genius, and his book has maybe the best last line in the history of literature. (I'll let you read it for yourself.)
But thanks to all of you, I'm ready to shuck off the jungle boots, and books, and buy some felt boots for the Grand Tour of the Eastern Front. As long as it's in American.
Read more:, Gary Brecher, The War Nerd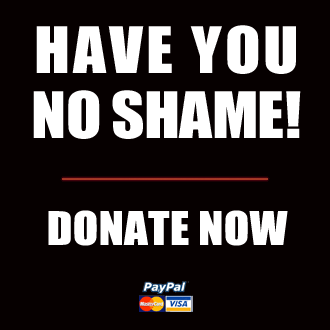 Got something to say to us? Then send us a letter.
Want us to stick around? Donate to The eXiled.
Twitter twerps can follow us at twitter.com/exiledonline