By Gary Brecher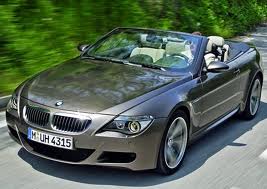 Which'ud Ya Rather Have, A BMW…
A couple of the comments on yesterday's blog were about comparing the RPG-7 and the M2 Carl Gustav Recoilless Rifle. It's the kind of question I used to love when I talked hardware, but it's the kind of question that made me stop talking hardware, too.

The way somebody usually asks this is like, "Which would you rather have, an RPG-7 or a Carl Gustav?" or "Which is better at stopping tanks/anti-personnel/penetrating bunkers?
Reminds me a lot of standing at the bus stop watching cars go by, waiting with other kids and somebody'd say, "Which would you rather have, a BMW or a Jag?" There are a lot of answers to that one, but I'd always say, "Either one—where's the keys?" And they'd stop talking to me because I ruined the whole game.
And then I grew up and that turned into a fulltime job, popping those hardware nerds' dream balloons. There are so many problems with these imaginary comparisons I don't know where to start. Let's take that word "you," as in "which would you rather have?" Well, who's "you"? Are we talking about one of those fairy tales where the leprechaun takes you to a magical place where there's a buffet table with Carl Gustavs and RPG-7s stretching all the way to the horizon. But as long as we're in Leprechaun Land, why not stock the buffet with the newer RPGs, RPG-22, say, or even 29, and the Israeli Gil?
You see where I'm going: back to the bus stop, no BMW, no Jag. Where you, the "you" that's actually here, actually are. Imagine you're on that same bus stop you were on at age 13 and you suddenly need an antitank weapon. Who knows, maybe you're having in-law problems or you want to blast a hole in a bank wall or you've decided to start your own guerrilla movement. Where would you get your Carl Gustav? Or your RPG-7, or anything else?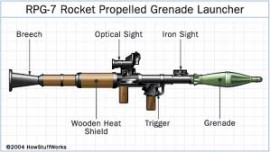 …Or the RPG–It's reliable transportation at least!
Yeah, I like that, it's a better way to think about this stuff: You're standing at that same bus stop and you need an antitank weapon. Whucha gonna due?
First thing I'd do is lower my expectations, away from antitank weapons, because they're hard to get in this country, and anybody who says he's got one is probably getting a check from Uncle Sam and has a nice little family in the Witness Protection Program. Good way to end your guerrilla movement in one step, asking around for stuff like that.
You have to start with what's easy to get. And in this country, that's firearms and cars. You'd have to ask yourself, why'd I need this antitank shit? What can I do with cars and guns and careful planning instead?
America's got its own rules about weapons, just like any other place. We think it's weird they sell RPGs at the open market in Kandahar, but they probably think it's weird how we can buy machine guns but not AT weapons. So you start with cheap, easy to find automatic weapons like Loughner's 31-round Glock (and excuse me before you tell me it's not technically automatic—31 rounds in a few seconds is auto, and the fact that you have to pull the trigger 31 times doesn't change that fact—in fact it's a pleasure on its own, like a stick shift).
Lots of ways to get some of those. Gun shows in wacko states like Nevada. Show up and talk some Second-Amendment shit and you'll walk out with serious mayhem in your shopping bag and no written record at all. If that's too conspicuous for you, try burglary. Hit a rich neighborhood in someplace like Arizona and you'd probably get a good weapon every second house.
Or just buy the damn things. Take advantage of the local availability. If the local rules say you can buy a 31-round Glock and tell the man it's for home defense, then do it, take advantage of the customs. Just make sure you get standard-caliber weapons. You don't want some CSI Fed digging odd slugs out of your first kills.
Now you've got small arms—but they don't look so small when someone's pointing one at you, telling you to open a door. And that's what small arms are good for: getting people to open doors. If you really, really gotta have your antitank weapon, you can use your small arms and some trickery to get it. There are a million ways, all involving having somebody in your group become a cop, date a cop, join the service, and so on. People, not hardware, that's what it's about. Think of all the ways you can work some metal fatigue on the bank, or armory, you want to get into: there's sex—sex makes people do dumb shit, so you got any sexy volunteers in your groups willing to hang out in cop- or GI bars? Money works; use those small arms to take it and a whole lot of people will suddenly open doors for you. And if all that fails, small arms work as well as a Hellfire when you're pointing one at somebody's forehead.
But I'd say, why do you need that little rocket tube? They're not going to come for you in tanks, and if they do you're through anyway. You need to stay light and hard to find. Look at what my own California boyz'n'girlz did back in the hippie days, the SLA, and they just had a few standard firearms.
I was arguing this online with somebody and they said something like, "I just wanted to talk antitank weapons, I wasn't serious about starting a war." Well, that's the whole problem, off in dreamland.
That's why it's better to focus on real wars than these fantasy games. It's just more interesting when you put it in a real place. Of course, it's not anywhere near as easy. So the weapon you like better ends up being the one you can get.
Guerrillas usually get RPG-7s because there are millions of them around, they last a long time, and the Russians never paid very close attention to inventory control. You can buy one at the market in some parts of the Middle East and Africa. The price depends on age and quality. The newer RPG models are a lot more expensive than the basic old 7 line, but you get what you pay for. A lot of those 7s are old, older than a lot of the people reading this. They're tough, but they're not magic; they rust, the wires get bumped, they fail or blow up on you.
But at least you can get them. The Carl Gustav is a Swedish product. The Swedes do a fair bit of arms dealing, they're not the squeaky-clean types they pretend to be, but they haven't flooded all the hot countries with their armaments as much as the Russians have. I've been bouncing around online trying to find the price of a Carl Gustav, and it's not even listed as far as I can see. You know what that means: (A), They cost a lot; and (B) It's like they say about yachts: "If you have to ask, you can't afford one," because somebody will TELL somebody you asked and that's a bad idea. Look, the Feds used to put ads for full auto conversions in the back of Popular Mechanix, at least everybody I knew believed that's who was behind those ads. So just don't ask about antitank, make do with these crazy firearms that are flooding the country. They work. Use what's there.
For a guerrilla group, getting that first level of weaponry isn't about shopping for the top of the line, it's about grabbing what you can without attracting too much attention. Weaponry in general isn't anywhere near as important as morale and counterintelligence. An urban guerrilla group with three serious, disciplined members is better than one with a hundred drunk loudmouths. And an urban guerrilla group with all the weapons in the world—and an informer in the ranks—isn't as strong as one with two kitchen knives, a ballpeen hammer, and people who don't talk, don't drink, don't get picked up on crap like shoplifting (that's what got the SLA caught), don't have a record, and aren't off window-shopping for AT hardware with the leprechauns.
Would you like to know more? Gary Brecher is the author of the War Nerd. Send your comments to brecher@exiledonline.com. Read Gary Brecher's first ever War Nerd column by clicking here.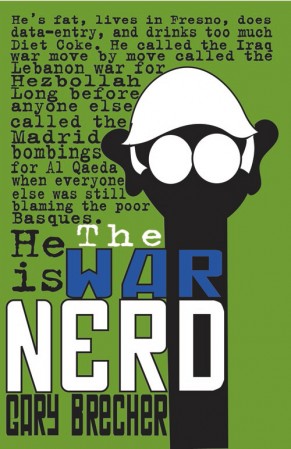 Click the cover, buy the book!
Read more: m2 carl gustav recoilless, rpg-7, Gary Brecher, The War Nerd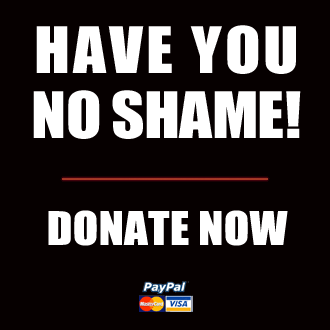 Got something to say to us? Then send us a letter.
Want us to stick around? Donate to The eXiled.
Twitter twerps can follow us at twitter.com/exiledonline