By Eileen Jones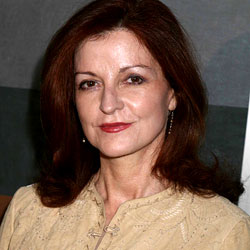 Maureen Dowd: queen of snark?

The burning issue in David Denby's new book, Snark: It's Mean, It's Personal, and It's Ruining Our Conversation, is that these days we're all too snarky, and it's imperiling Western Civilization. First, of course, he has to define snark, which takes most of the book. By the end you won't be sure what snark is anymore, but you'll know Denby thinks it's bad.

Some confusion arises from Denby's insistence that he loves all sorts of things related to snark:
…I had better say right away that I'm all in favor of nasty comedy, incessant profanity, trash talk, any kind of satire, and certain kinds of invective. It's the bad kind of invective—low, teasing, snide, condescending, knowing; in brief, snark—that I hate.
Denby traces this bad kind of invective all the way back to ancient Greece when Athenian aristocrats at drinking parties derived amusement from having a designated snarker, a sort of classical Don Rickles, mock the flaws and weaknesses of individual guests. Eventually the practice spilled out into the agora where elaborate poetic forms of invective were developed that were liable to get a Greek guy killed. The Romans further systematized the rhetoric of snark, but of course their sheer rigor and formality made it better than any kind of snark we've got today. Because—
Wait, hang on. How can snark suddenly be imperiling Western Civilization if we've enshrined it as a practice since Cicero was a mouthy kid? Well, Denby likes some kinds of snark, it turns out. The structured, stylish, 25-stanza kind, anyway. Okay, got it.
Denby discusses a bewildering variety of snarkers through the ages, many of them requiring long explanations as to how they work as snarkers. The Roman satirist Juvenal, for example. He isn't really a satirist at all, says Denby—he can't be, because satire is one of the good forms that Denby likes. No, he's a furious ranting snarker so relentless he achieves a kind of base genius. It's Juvenal, the embittered outsider shunned by the emperor, who inspires Denby to make this promisingly lucid claim: "Snark is the expression of the alienated, of the ambitious, of the dispossessed."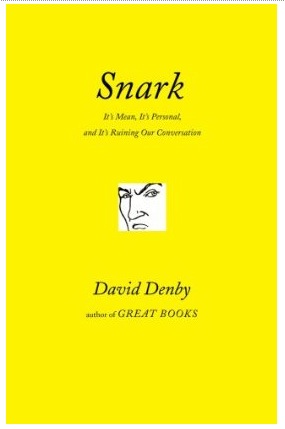 Though Denby had just finished telling us that snark started out as good fun for clubby Athenian elites mocking the traits of the "lowborn," we move on hoping to see daylight. Who in modern times is a standout snarker expressing his or her ambition, alienation, and resentful outsiderhood? Well, there's the old Spy Magazine crowd (okay), Tom Wolfe (oooookay), and Maureen Dowd (ooooooooookay, there's no way to make that one work, she's the complete, cosy insider, so we're forgetting about that promising claim altogether, it's only confusing the issue).
Denby's last chapter is titled "What Is Not Snark". It comes as a big relief to the reader who gave up on understanding the term way back. Finally, at least we'll know what it's NOT. But Denby's first example of someone who isn't snarky is Keith Olbermann, MSNBC's loudly snide left-wing pundit. Oh sure, says Denby, Olbermann's staples such as the "Worst Person in the World" segment "work as snark for his large club of viewers," but it's not really snark. In Denby's view, Olbermann's too fine for snark. He's "intelligent as hell," his tirades are "astoundingly syntactical," and he's a true believer in certain left-wing policy positions that Denby considers good. Therefore, though "he may use snark as a weapon, it is not his general mode."
That hell-bitch Dowd, on the other hand, advocates no policy and operates from a central belief that as a rule "the powerful are moved by jealousy, rivalry, narcissism and fear of every sort." That, in Denby's view, is the classic snarker take on things: lazy, obvious, nasty, cynical. He doesn't mention that it might also be true.
When Denby holds up the late film reviewer Pauline Kael as another noble non-snarker, it's time to give the whole thing up as hopeless. According to almost any sane definition of the word, snark can be hauled out of Kael essays by the bucketful. You might say she showed future generations of reviewers how to snarkify their output for fun and profit.
And by the way, you'd think Denby would have the grace not to go on sucking up to Kael in this context, considering he came to prominence himself as a "Paulette," one of Kael's acolytes in the film reviewing biz. He's still in a cushy reviewing job at The New Yorker, Kael's old stand, five million years later. Oh no, that's a snark attack right there, isn't it? But then, Denby's book itself seems to provoke it. His slim monograph on the subject–structured in "Seven Fits" (cantos) in a belabored tribute to Lewis Caroll's 1876 mock-epic poem, "The Hunting of the Snark"—could inspire a generation to declare eternal allegiance to the great god Snark.
By the end of the book, which is very short but seems long, we're stuck with this conclusion: snark occurs every time someone says or writes something mean that David Denby doesn't happen to admire, agree with, or find amusing. Because more and more people say and write such things, and the internet provides such a fast, furious forum for it, "it's ruining our conversation." Whose conversation? Not Western Civilization's so much as Denby and his pals'.
Denby informs us, in an Afterward, that the book Snark was dreamed up over a chummy dinner with pundit Michael Kinsley. They and their wives all agreed "somewhere between the Singing Fish Satay and the Pow Wok Lamb" that "snark was becoming the characteristic discourse of our time." This was indeed deplorable, harshing their mellow considerably. So who should write the high-minded rebuke? Kinsley graciously ceded the ground to Denby.
And as a result, here we are, loving snark more than we ever thought possible.
Read more: David Denby, internet, invective, Keith Olbermann, Maureen Dowd, Michael Kinsley, Tom Wolfe, Eileen Jones, Books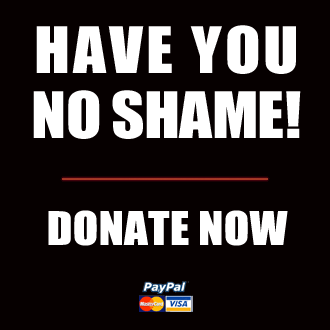 Got something to say to us? Then send us a letter.
Want us to stick around? Donate to The eXiled.
Twitter twerps can follow us at twitter.com/exiledonline