By Bobby Bittman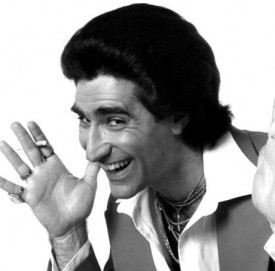 How-ahhh-yah?! Bwah-heh-heh! It's great to be back here at Exiled Online tonight. You're a lovely audience, and I mean that in all seriousness. Except for the guy in the front row there, who let the cat drag him in, ah? Bwah-heh-heh!
You know what I hate, folks? Have you ever had that guy, that loser friend or loser-uncle, who screws everything up and comes to you promising he'll change, if you just give him a second chance. So you help him out, give him a second chance, and whadda think he does? He goes right back to makin' the same mistake all over again. Well, that's America. Bwah-ha-hah!
No really, it's true. America is that lowlife alcoholic bum who keeps promisin' he'll change things if you just bail him out one more time. You know how they said it's all because the bosses of these companies have a pay incentive-thing that actually makes them destroy companies to pocket all the money? Well, after the bailout, it turns out, the pay system is not only still here, but it's even worse. Bwah-hah-hah! Yeah, Americans really are that drunk cocaine loser you can't shake, totally incapable of reforming himself in spite of all the big talk. Just look at how the New York Times reports it today:
WITH outsized and corrupting corporate pay packages under scrutiny, you might think that companies would be rushing to tamp down their compensation plans. Making sure that pay actually rewards long-term performance, for example, seems a fairly obvious way to allay shareholder fears that managers are lining their pockets rather than safeguarding their companies.
Uh-oh folks, I smell a "but" paragraph. Hey, didja get that? "I. Smell. A but." Bwah-hah-hah! That was totally unscripted, folks, but that comes from years as a professional comedian. Thank-you, thank-you. Okay, so getting back to my routine here, folks:
But a study of changes made in pay practices by 191 of the nation's largest companies this year shows that where pay is concerned, enlightenment remains a long way off. In other words, meet the new pay, same as the old.
The biggest shock? Instead of seeing a greater reliance on long-term incentive programs, the Reda report found that changes in these companies' plans made short-term incentive pay a bigger part of the compensation pie. Let me say that again: The plans — despite the calamities that short-term profiteering has visited on our economy — made short-term incentives a bigger component of compensation.
Bwah-hah-hah! Yeah, those Americans really learn their lesson, didn't they. Yeah, and Bobby Bittman is an open-mike-night newbie. Bwah-hah-hah!
But seriously folks, in all serious, as a comedic professional, I want to say something here. It really hurts me, and moves me, thinking about how difficult it is for America–such a proud country after all–that they are struggling with their problems. And in all seriousness, as a comedian and a professional in this business, I want to tell you that it's not easy to kick your habits.
But it sure can be funny! Bwah-hah-hah! Like this guy, getta loada him:
"If you were going to encourage long-term thinking and behavior, you would reduce short-term pay, but companies have in fact reduced the long-term programs," Mr. Reda said. "This is counter to the direction suggested by the United States Treasury, academics and other expert advisers regarding ways to mitigate risk."

Another troubling finding in the Reda study was an increased use of restricted stock awards that are not performance-based. The awards simply vest over time.

Finally, the study found no significant decline in the use of so-called tax gross-up deals, a shareholder-unfriendly arrangement under which companies foot the bill on taxes that executives owe on their munificent pay packages.

Come hell, high water, financial crisis or stock market collapse, the executive pay grab goes on. Clearly, if shareholders thought the economic downturn would result in more sensible pay packages, they've got another think coming.
Hey, I oughtta be an American CEO! Bwah-hah-hah! I can take anything I want anytime, and all I gotta say is, "How-ah-ya!" Bwah-hah-hah!
Bobby Bittman performs on every American's face every waking minute of their declining lives.
Read more: Bittman, CEO pay, Bobby Bittman, What You Should Hate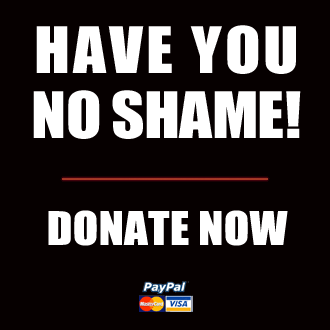 Got something to say to us? Then send us a letter.
Want us to stick around? Donate to The eXiled.
Twitter twerps can follow us at twitter.com/exiledonline