By Team eXiled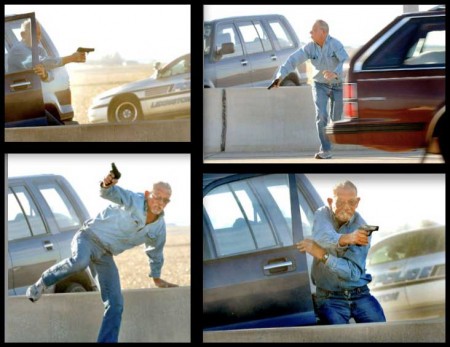 An Old Wacko Makes Us Proud to Be American
We don't know what America's poets are doing today, but we know what they ought to be doing: composing songs in honor of Robert Sylvester, the aged gunman who robbed a Check'n'Go market in Bloomington, Indiana, hopped into his SUV and shot it out with the cops in the middle of the highway.
Just look at the pictures. This guy must be pushing 70, but he's facing down a posse of cops one-third his age, leaping over highway barriers, while keeping a cigarette in the middle of his Yoda-like face. And he looks good doing it.
This is an America we can be proud of. This is change we can believe in, as in, "Gimme the bills under the cash drawer and you can keep the change!"  Pete Townshend may warble about being "a soldier at 63," but you don't see that degenerate Limey facing down the cops. That's pure America in those pictures, baby, that hard hot sun on the old fart and his gun in the middle of some nowhere highway.
Of course they shot him. Anybody worth mentioning gets shot sooner or later. But the old bastard didn't even die. And we bet the medic who tried to pry that smoke out of his mouth lost a couple fingers.
Further viewing: Robert "Fuck da Police" Sylvester's getaway slideshow.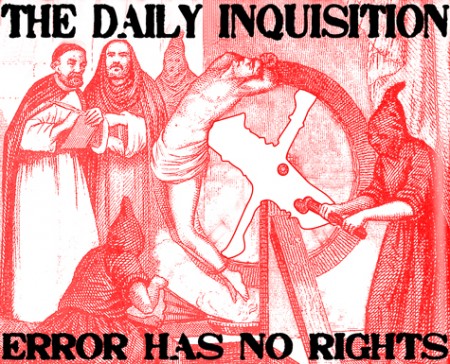 Read more: american heroes, outlaw, Robert "Fuck the Police" Sylvester, sainthood, Team eXiled, The Daily Inquisition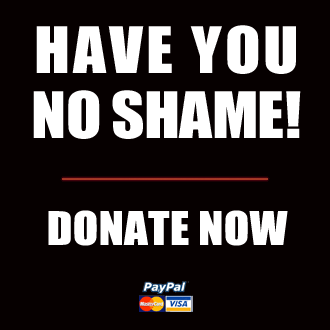 Got something to say to us? Then send us a letter.
Want us to stick around? Donate to The eXiled.
Twitter twerps can follow us at twitter.com/exiledonline