By The eXiled Inquisition Team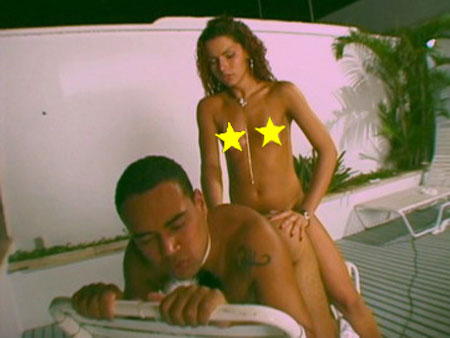 Daily Inquisition: Transvestite Porn
Statement of the Grand Inquisitor: Having made a study of popular porn sharing sites like tube8.com, redtube.com and youporn.com, we have noted a disturbing trend. Gaping holes, ass-to-mouth, and extreme gagging are being eclipsed by a new sexual perversion of ambiguous sexuality. With each passing day, we see more and more shemale porn being uploaded and feverishly watched! In the days of old, tranny porn occupied a tiny niche and was mainly restricted to Thai sheboys getting rammed. Not anymore. These days, shemales are literally waterskiing all over the online porn world like they own the place. But apparently the masturbating masses love it! Just in one day, a video clip of a threesome in which a man is rammed by a Latina shemale with a massive shlong and a pair of balloon-sized funbags got 250,000 views. A quarter of a million people! On a site that most of you haven't even heard about. In the land of YouTube, these kinds of numbers start getting into viral territory. But not on tube8.com. Here, on the best free porn site on the net, it's just part of a normal day's worth of gizz volume.
Defense: You raise an interesting point. With Proposition 8 having passed in California, it makes you wonder. Are the same people that hate gays the same ones that jerk off to dudes getting rammed by chicks with dicks as soon as their wife goes out to do the shopping?
Inquisitor: Precisely.
Defense: But could this not just signal the ever-spiraling Internet porn perversion? People need more and more shock value to get off. You surely remember that "Two Chicks One Cup" scat-sex porn site that caused such a splash a year back?
Inquisitor: Yes, but you are confusing a one-off viral vid with a much larger trend. No one was jerking off to that shit-eating business, and no one was coming back for more. The video was a digital version of the plastic poop practical joke, passed around for shits and giggles. Transvestite porn is more than that, and it is more than just perversion. It reveals that there are a lot more closet cases out there, more than anyone ever imagined. The Larry Craigs of this world go out cruising for sex. They take risks. They get caught. They deny it. But proof of a mass closet population could never be obtained, at least until now. The numbers speak for themselves.
Defense: But why tranny porn? Why not just go with gay?
Inquisitor: The gay sleeper population isn't just hiding from other people, it is hiding from itself. In shemale-on-male porn, the tranny tits are used as physiological cover for the penetrating tranny penis. It is a type of cognitive dissonance that allows men to enjoy pure gay pleasure without admitting their gayness. But gay is gay, m'kay.
Defense: I see the truth in that. What sort of punishment do you propose?
Inquisitor: We are not proposing any punishment. We are merely calling attention to a worrying trend. After all, we must not forget about the forsaken heterosexual porn masturbaters, few though their numbers may be. Amen.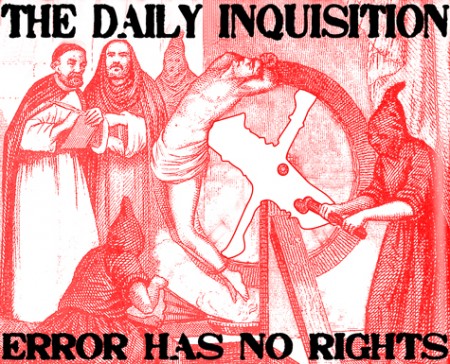 *******
Daily Inquisition Snitches Wanted!
Want somebody subjected to the Inquisition? Send us an anonymous denunciation and your neighbor's misery will begin! tips@exiledonline.com.
*******
Read more: closet gays, larry craig, shemale porn, The eXiled Inquisition Team, The Daily Inquisition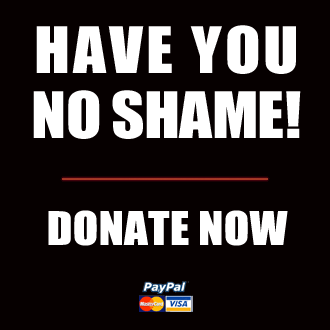 Got something to say to us? Then send us a letter.
Want us to stick around? Donate to The eXiled.
Twitter twerps can follow us at twitter.com/exiledonline