By Eileen Jones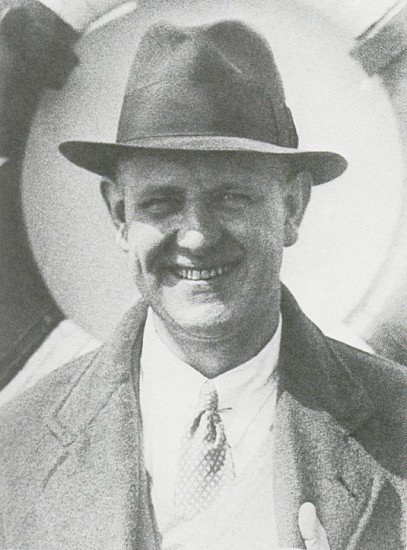 I've been tipped off recently that the hounds of Hell are after P.G. Wodehouse again. And we can't have that sort of thing going on.
The occasion for fresh attacks on the great writer is the publication of P.G. Wodehouse: A Life in Letters in the UK. (Not available in the US yet.) It gave an opportunity to UK journalist-creeps to write book reviews in which they dredged up the old scandal about Wodehouse, the only old scandal, involving the time he was interned by the Nazis and wound up giving some cluelessly chipper radio broadcasts which got him condemned as a collaborator.
This encourages a bunch of review-reading morons to blather online about refusing to read Wodehouse anymore—that'll teach him not to collaborate with Nazis in the afterlife! Or else they forgive Wodehouse his moral lapse, and will condescend to re-read Jeeves and the Feudal Spirit and Young Men in Spats and Mulliner Nights and all his other great novels and short stories.
Fuck all y'all! You aren't good enough for Wodehouse! Go suck on some T.S. Eliot, that's all you deserve!
Anyway, the capper is that Wodehouse's vile biographer, Robert McCrum, has taken this opportunity to weigh in as Wodehouse's defender.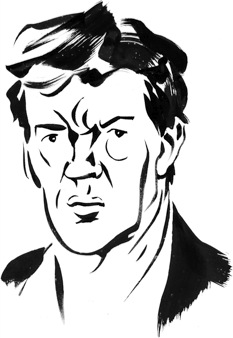 That's a laugh! McCrum knocked himself out finding ways to present Wodehouse as a sad, cliched neurotic, even though technically not a Nazi-collaborator, in his "definitive" 2004 biography. And all McCrum wants to do is sell a few more copies:
The publication of PG Wodehouse's letters and Sophie Ratcliffe's brilliant account of their author's peculiar genius in last Saturday's Guardian has re-awoken, for the umpteenth time, the Cerberus of Wodehouse's war. This rough beast is getting quite long in the tooth, but he can still manage to give Wodehouse fans, of whom I am one, quite a nasty flesh wound.

For a complete account of the tragedy of Wodehouse's internment and subsequent disgrace, the interested reader should consult the fourth part of my 2004 biography, Wodehouse: A Life.
God, it's sickening. That these people—these people—aren't prevented by law from saying or writing a word about Wodehouse! Obviously they can't be prevented by shame, the shame of being exactly the kind of heartless high-literary Brit scum Wodehouse never stopped skewering, because such as them has got no shame. Just look at McCrum's "defense" of Wodehouse:
Does it matter that Richard Wagner was Hitler's favourite composer, or that TS ELiot can easily be convicted of anti-semitism? Do we change our views about Virginia Woolf when we discover that she was a terrible snob who wrote some fairly nauseating things about the British working man? And, finally, does it disable PG Wodehouse's claims to greatness that he had no grasp of the moral depravity of the Nazis, and allowed himself to become their dupe?

My own view, for what it's worth, is that it's the writer or artist's work that matters. If he or she did not commit a crime, other than against posterity's verdict on important social and cultural issues, and/or good taste, then they deserve to be given the benefit of the doubt, leaving us free to enjoy their work with a clear conscience. This is, I concede, a liberal, laissez-faire attitude and critics with a less elastic moral compass will take a different line.
With defenders like these you don't need enemies.
Note how McCrum just lets it linger, the overall sense that Wodehouse is seriously guilty of something that McCrum himself, with his smirking "liberal, laissez-faire" attitude, is generously willing to overlook. Observe how he leaves Wodehouse hanging out in company with horrible ticks like Wagner, Eliot, and Woolf, where he doesn't belong and never could belong. See, this is the kind of vaguely accusatory shit that sells books.
For a complete account of Robert McCrum's sick befoulment of the wonderful P.G. Wodehouse, the interested reader should consult my 2007 eXile review of McCrum's nauseating biography, Wodehouse: A Life: exiledonline.com/woe-is-wodehouse-and-his-biography/
Read more: biography, collected letters, Nazi collaborator, P.G. Wodehouse, Robert McCrum, scandal, Eileen Jones, Books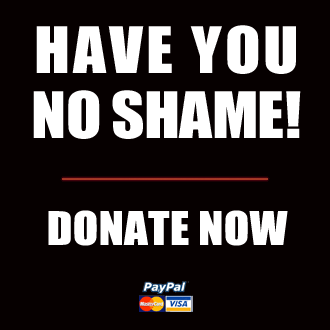 Got something to say to us? Then send us a letter.
Want us to stick around? Donate to The eXiled.
Twitter twerps can follow us at twitter.com/exiledonline