By Yasha Levine and Mark Ames
Here is the private letter from Charles Koch to Nobel Prize economist Friedrich Hayek, godfather of today's free-market movement. The letter was obtained by Yasha Levine from the Hayek Archives at the Hoover Institution at Stanford University. It is part of a series of correspondences in which Hayek, Koch and the University of Chicago all reveal themselves to be fans of state-backed health care and retirement benefits in private, while publicly denouncing and destroying these same programs.
This is the first time Charles Koch's letter to Hayek promoting Social Security has been released to the public.
Below are digital images of Koch's letter along with the text below. Read Yasha Levine and Mark Ames' article about the "Koch-Hayek Social Security-Fanboy Letters" in The Nation: Monster Koch Bust: Charles Koch Used Social Security to Lure Friedrich von Hayek to America.
***
Institute for Humane Studies 1134 Crane Street, Menlo Park. California 94023 Telephone (415) 323-2464

CHARLES C. KOCH. President

August 10, 1973

Professor F. A. Hayek Firmianstrasse 17 A A-5020 Salzburg Austria


Dear Professor Hayek:

In reference to our telephone conversation last week, I am sorry that your health is such that you do not feel able to come to the Institute for an extended period but we certainly are pleased that you may be able to join us for two or three weeks in connection with our proposed conference on Austrian Economics.

…Although you will be unable to be a the Institute for an extended period, you may be interested in the information that we uncovered on the insurance and other benefits that would be available to you in this country. Since you have paid into the United States Social Security Program for a full forty quarters, you are entitled to Social Security payments while living anywhere in the Free World. Also, at any time you are in the United States, you are automatically entitled to hospital coverage. In order to be eligible for medical coverage you must apply during the registration period which is anytime from January 1 to March 31. For your further information, I am enclosing a pamphlet on Social Security.

We are very hopeful that you will be able to join us at this conference as we feel it would be a tremendous boost, not only for the conference, but for the growing interest in Austrian economics in the United States…

Sincerely,

Charles Koch
Read more: charles koch, hayek, letter, social security, Yasha Levine and Mark Ames, eXiled Alert!, Koch Whores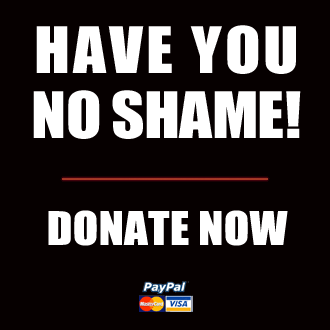 Got something to say to us? Then send us a letter.
Want us to stick around? Donate to The eXiled.
Twitter twerps can follow us at twitter.com/exiledonline