By Mark Ames

Just when you thought you'd seen all the health-insurance evil possible, now comes another shocker: a UnitedHealth subsidiary in Colorado denied coverage to Peggy Robertson, mother of two, because she wasn't sterilized after her caesarian-section delivery procedure, according to a letter made public. Almost 1/3 of all deliveries are done by c-section–meaning that in Colorado and likely elsewhere, fertile women are regularly denied coverage unless they agree to sterilize their wombs. This comes after reports that a health insurance company considered rape to also be a "pre-existing condition." The meaning is clear: America's health insurance industry hates us all, and they hate fertile women most of all, if only because they represent two detestable Americans in one body. 
In the letter, UnitedHealth's Colorado subsidiary tells Robertson that normally they would simply waive coverage on her womb for a period of three years following a c-section, but since Colorado banned pre-existing waivers, poor UnitedHealth had no choice but to deny the mother of two coverage of any sort [full letter below, hat tip to eXiled Online reader Tyler]:
In order to consider coverage without a rider, we require certain requirements to be met. One requirement is that some form of sterilization has occurred since the caesarian section delivery. Also, women age 40 or over, who had their last child two or more years prior to applying for coverage, will not require a rider.
The letter was dated 2007–that same year, UnitedHealth profits rose to over $4 billion, on earnings of over $70 billion, pushing the company's Fortune 500 ranking up to number 21 from 37 in 2006. 2007 was an interesting year for UnitedHealth on a lot of fronts: the SEC slapped a $468 million fine on the CEO, William McGuire, who created the UnitedHealth monster, for stock option fraud. That may sound like a serious punishment until you realize that UnitedHealth gave McGuire a golden parachute retirement package worth $1.8 billion–on top of his 9-figure annual pay packages.
This year, UnitedHealth was forced to pay $350 million to settle a class-action lawsuit after it was discovered that UnitedHealth used a rigged database designed to defraud American doctors and policyholders.
Watch Peggy Robertson explain how UnitedHealth is preventing her from having a third child here:
No wonder UnitedHealth denies coverage to rape victims and fertile mothers: UnitedHealth is the largest mass-rapist in America, why the Hell would it want to cover people for something they're doing every minute of every working hour? And who hates fertile wombs more than serial rapists?
Golden Rule Insurance Letter — Sterilize or Die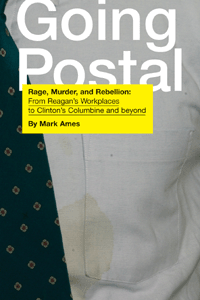 Click the cover & buy the book!
Read more: Unitedhealth, Mark Ames, Class War For Idiots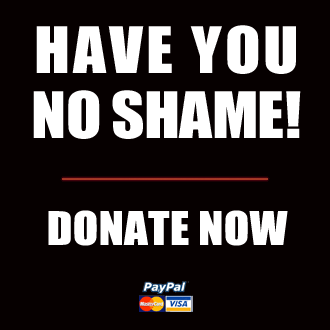 Got something to say to us? Then send us a letter.
Want us to stick around? Donate to The eXiled.
Twitter twerps can follow us at twitter.com/exiledonline