By Pancho Montana
Here's some (graphic) proof that the Zetas are using Maras (a gang better known in America as MS-13) as shock troops in their fight for the plazas of Tamaulipas—not because they are good, but because they are cheap and there's lots of them in Tabasco and Chiapas, states that still have a strong Zetas presence that hasn't really been contested like in the north.
The Maras showed up in 2004-5, when they were first used by the Sinaloa Cartel to break into Tamaulipas. That was back when the hostilities were just starting up and Osiel Cárdenas (leader of the Gulf Cartel) was still roaming free threatening DEA agents at gunpoint in Matamoros—in short: the good ol'days. The Maras didn't have much of an impact, though. A lot of them ended up bound-n-gagged, shot to the head execution-like. And you can see in the pics below, they are not doing any better these days. On top of that, siding with the Zetas right now is fighting a loser's war.
Some other examples of this drug war globalization would be the ties between the Zetas and the Cubans who run the smuggling mafias in Cancun, or the deserters from the Kaibiles, Guatemala's spec ops, who work as bodyguards for the Zetas' main capos and/or train their sicarios. And let's not forget the Colombian contacts that work out of Mexico City.
Anyway, here are a couple of pics of dead Maras snapped as recently as yesterday in Nuevo Laredo.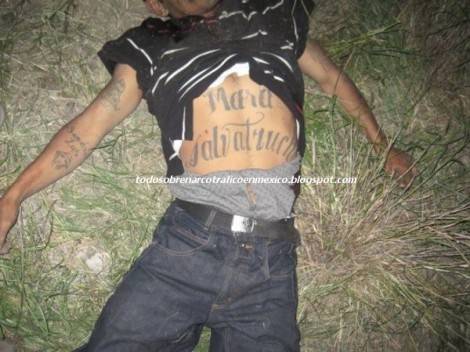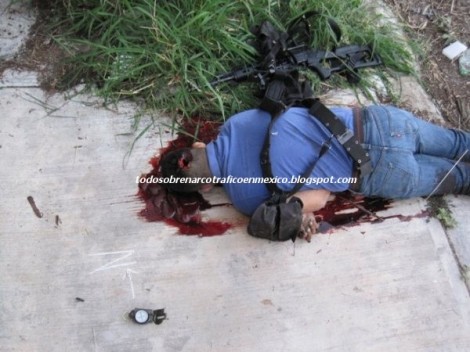 Here's some info on the Maras for the uninformed:
The first large population of El Salvadorian refuges settled in the Rampart area of Los Angeles. This influx of immigrants looking for low cost housing and employment was not readily welcomed by the Mexican-American population who were already residing in that area. The area was already plagued with gangs and crime.

These immigrant Salvadorian youth and young adults were soon were victimized by local gangs. A group of Salvadorian immigrants created a new gang calling themselves Mara Salvatrucha also known as MS-13. It is believed they got their name from combining the name of "La Mara", a violent street gang in El Salvador with Salvatruchas, a term used to denote members of the Farabundo Marti National Liberation Front. This was a group of Salvadorian peasants trained as guerilla fighters. The "13" was added to pay homage to the California prison gang, the Mexican Mafia.

Members of this newly formed gang soon engaged in violent criminal acts. They quickly became known as one of the most violent gangs in the area because many of their founding members had experience or training in guerilla warfare, thus gaining a level of sophistication that superseded their rivals.

Various members of the newly formed MS-13 were soon arrested and deported back to El Salvador. All deportees were first housed in the Guezaltepeque Prison, in Northern El Salvador. Quickly and unexpectedly, Mara Salvatrucha flourished in the prison system and recruitment began on the streets in El Salvador, while the gang continued to grow in the United States as well.
Pancho Montana is an eXiled Special Mexican War on Drugs Correspondent.
As a native of Monterrey, Nuevo Leon, located in northern Mexico, Mr. Montana lives in Gulf Cartel territory. That means the streets belong to the Zetas, a paramilitary organization trained by the Yankees and hired by the Gulf Cartel to keep things civilized and business booming.
Read more: maras, mexico drug war, ms-13, zetas, Pancho Montana, The Mexican Drug War, What You Should Hate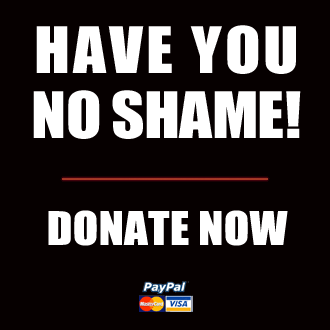 Got something to say to us? Then send us a letter.
Want us to stick around? Donate to The eXiled.
Twitter twerps can follow us at twitter.com/exiledonline