By Mark Ames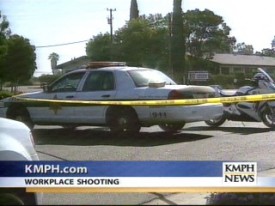 After a brief lull, workplace shootings are back with today's murder rampage near Fresno, California. Apparently the killer, identified as James Bascadi Badasci was recently laid off after 10 years from the company he attacked this morning—Fresno Equipment Company, a dealer for John Deere equipment. Early reports say that Badasci showed up at 9:00am with a shotgun, killed a person whom he allegedly "targeted," then fired several more shots into the equipment before eventually turning the gun on himself. SWAT teams arrived after the damage was done–they always have an uncanny way of showing up after the killing's over and the murderer's already "comma-self"'d.
Details are still scarce, but I wouldn't be surprised if the person whom "Badasci" killed had something to do with his firing, given the way these workplace killings of the past 25 years tend to go. Also, it's interesting that according to witnesses he fired his gun into the John Deere equipment—as I've written in my book Going Postal, often times the shooters aren't just trying to kill the persons who tormented them, but also they're trying to kill the company—the physical and the abstract—that destroyed their lives.
Fresno County, by the way, has one of the highest unemployment rates in the United States, 14.6% (it's fallen from over 15%, a grim "achievement" celebrated in the local media); and John Deere, which makes the agricultural equipment, has been laying workers off in droves this year in the economic downturn.
Ironically, Sean Hannity, the Peter Brady of Fox News' rightwing goonsquad, recently Learjetted into Fresno to—get this—demand more government subsidies for agrobusiness oligarchs to shore up the already-heavily-subsidized local agriculture industry. What's really appalling is that they're blaming all of their problems not on the Wall Street-engineered economic recession or housing collapse, or even on the Yahweh-engineered drought–but rather, on alleged liberal degenerates who value endangered fish over the lives of taxpayer-subsidized farmers.
So yeah, it's a bit ironic that the shooting today took place at a dealership for one of agribusiness's biggest companies, John Deere. I'd also say it's ironic that Sean Hannity was out in Fresno the other day rallying the suckers to do the bidding of their agribusiness billionaire masters, chanting for federal government handouts while denouncing the government at the same time–except that cheap B-movie irony has become the norm these days. In a fucked up world where it's considered "patriotic" to march for your welfare-queen billionaire masters but wrong to demand that the same government help subsidize your unaffordable health insurance–where people literally die and suffer horribly, with malicious pride on their faces because at least they know that others in their economic category are dying as well, all so that their rich masters will be able to buy another yacht or Aspen vacation home for themselves…in such a fucked up scenario as that, a man out to murder his former company and whatever or whoever's inside doesn't seem as sick and crazy as it really should.
Anyway stay tuned as details come in, I'm sure there's a lot I'm missing here…
Mark Ames is the author of Going Postal: Rage, Murder and Rebellion from Reagan's Workplaces to Clinton's Columbine.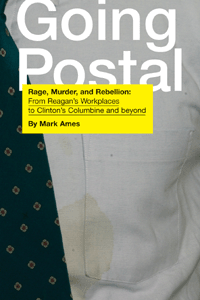 Click the cover & buy the book!
Read more: agribusiness, burson marstellar, fresno, Going Postal, john deere, sean hannity, Mark Ames, Class War For Idiots, eXiled Alert!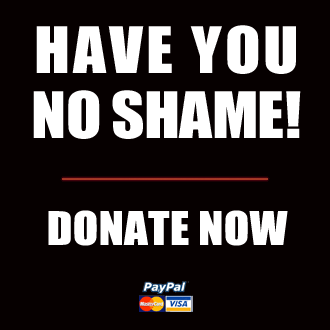 Got something to say to us? Then send us a letter.
Want us to stick around? Donate to The eXiled.
Twitter twerps can follow us at twitter.com/exiledonline