By Gary Brecher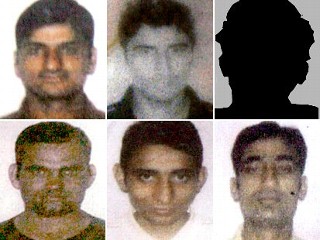 Every day this week I've gone to the computer and googled the same question: "How many attackers Mumbai?" And I still haven't gotten anything like a straight answer. Of course the official Indian story is "ten." Right. Ten guys, kids by the look of them in the closed-circuit tv pictures, did all that? Well…that's not actually impossible. I'm not one of these people that underestimate the bloodlust and craziness of ten teenagers with some basic training, a good plan, AKs with plenty of ammo, and heads full of cocaine'n'Quran. That's a powerful cocktail, that cocaine/Quran mix. They'll have to come up with a good street name for it, something like Mecca-chino. Keeps you awake and firing for two days straight.
Some parts of the story have been pretty well confirmed, like the guess that these guys were Kashmiris from Lashkar-e-Tayyiba. I suspected that's what these Mumbaikar eyewitnesses were hinting at when they described the attackers as "pale" and "foreign-looking." If you've seen their pictures, you'll see they weren't exactly pale by, say, Scottish standards, but to Mumbaikars they did look pale, like Kashmiris from up there where you have to wear a sweater a few weeks a year. Then there was the fact that the attackers carried almonds to munch. Almonds are the "State Tree" of Kashmir, believe it or not.
But as for numbers, that's where the official story wears kind of thin. Ten guys did all that? Excuse me if I snicker. Of course the Mumbai police and Indian government would like to stick to that number because they only have nine bodies and one live prisoner. So if there were only ten guys, total, then they're all accounted for, it's a wrap, and we can all go on with our lives and drop embarrassing questions about where the rest went. Not to mention how come it took so long for the anti-terrorist Black Cats (Dudes, change that name!) to arrive, etc.
Unfortunately for the Delhi bureaucrats, there's a very good source, this ex-CIA analyst lady named Farhana Ali, who says she has definite info that there were at least 23 attackers.
That sounds like a more reasonable number to me. And the evidence keeps piling up for a big attacking force, like the fact that they've discovered a second dinghy used to ferry the attackers into the city from their hijacked trawler.
And then of course there's the fact that they did so much damage in so many different locations. That's what made me guess, in the column I wrote while the attacks were in progress, that there were probably about 70 attackers.
When I wrote that, I took the news reports of ten different sites that had been attacked to mean that there were ten separate sieges taking place in different locations in Mumbai. It turns out that, because the cops turned and ran like rabbits at the first shots, the attackers were able to walk down the middle of the damn street from one attack to the next, throwing grenades and shooting everyone in sight, like the two cokehead jihadis who walked into Leopold's café, killed everyone they could, then strolled over to the Taj Mahal Hotel complex.
But were those two the only attackers in the Taj Mahal? If you were watching the news, you'll remember that this is one of those incredibly gigantic old stone hotels that take up a whole city block. The place is solid and huge; no matter how many grenades went off in there, no matter how many fires started, it held up through days of fighting. It's hard to imagine that two kids who strolled over from the café held it by themselves, especially since there's also a story going around that the attackers had an inside confederate who was working in the Taj's kitchen. (I can't find the link for that story. Anybody got one?)
It'll take a while for us to get a really solid number for the attackers. Too many people in authority in Mumbai and Delhi and Islamabad have reasons to keep the picture blurry for now. One thing that's clear is that for all this talk about hi-tech "force multipliers," these guys gave the whole world a lesson in how to multiply a miserable force, half a platoon of half-trained kids, into something with the power of a tactical nuke. Ten village kids from Kashmir gave a whole huge city a stroke it'll take years to recover from, with a simple set of tactics. You may not like these tactics, but we'd better notice them. This habit of "It's not moral so I'll pretend it isn't happening" really gets me down. So like it or not, listen up: the attacks showed what a lot of hostage-taking urban sieges have shown already: if you're going to do one of these sieges, you have to kill ruthlessly, kill everyone in the enemy city from the moment you jam your clip in to the moment you die. Don't ask questions, don't ask who's a Muslim (at least 40 Muslims were killed in Mumbai; these dudes weren't counting turbans); kill everyone. Then hole up in the highest-value target you can find, because by doing that you, the half-trained guerrilla kid, go from a low-value military asset to a very high-value one. You take on the value of the target, because they'll have to destroy it to get you.
If you think that's an exaggeration or something, here's a quote from the instructions the Mumbai attackers were given:
"…open random fire, kill as many people as you can, take hostages, then go to a vantage location and stay put."
*****
Gary Brecher is the author of the War Nerd. Send your comments to brecher@exiledonline.com.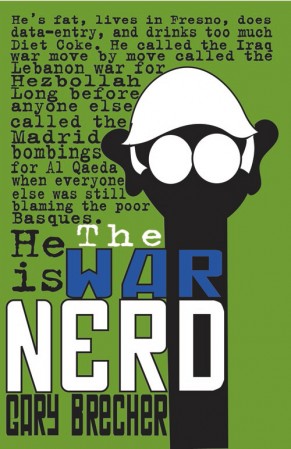 Click the cover, buy the book!
Read more:, Gary Brecher, The War Nerd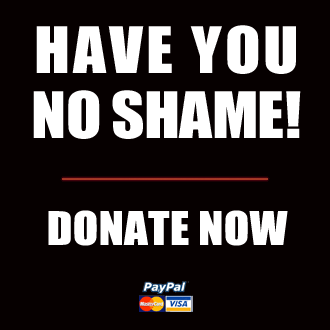 Got something to say to us? Then send us a letter.
Want us to stick around? Donate to The eXiled.
Twitter twerps can follow us at twitter.com/exiledonline