By Yasha Levine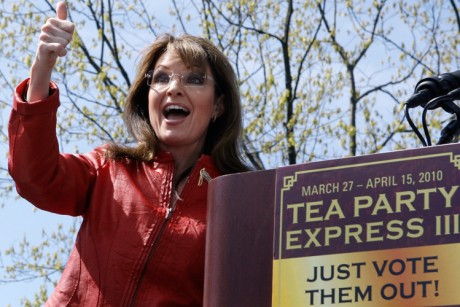 Sarah Palin approves: "Just vote them out!"
Occupy Wall Street activists have good reason to be pissed off at Michael Pollok, the New York attorney trying to organize a national Occupy convention in Philadelphia this coming July 4th against the wishes of Occupy Philly and Occupy Wall Street. A quick look into Michael Pollok's past, combined with his divisive push for a convention that most in the movement think is a disastrous idea, all point to yet another cynical political opportunist glomming onto the Occupy movement. Even worse, it looks like Pollok's plan is to replicate the GOP's Tea Party strategy: That is, to use public support for OWS in order to get a bunch of "independent" candidates elected into Congress. Pollok himself tried unsuccessfully running for Congress not long ago.
Here's the backstory from the AP:
PHILADELPHIA (AP) — Occupy Wall Street isn't endorsing the Occupy conference being planned in Philadelphia because the idea wasn't approved by its general assembly.

An attorney who advised some Occupy Wall Street protesters arrested on the Brooklyn Bridge last year said this week that his 99% Declaration Working Group is planning a national Occupy conference in Philadelphia over the Fourth of July. The attorney, Michael Pollok, said delegates will be elected from all 50 states, Washington, D.C., and U.S. territories. Participants will draft and ratify a "petition for a redress of grievances" and present them to President Barack Obama and Congress, he said.

But Han Shan, a member of the Occupy Wall Street public relations working group, said Thursday that the conference was mainly Pollok's idea and that, while Occupy Wall Street may support some of its ideas, the group isn't endorsing the conference itself.
The AP gets it right, but leaves leaves out one crucial part of Pollok's Big Plan: The Occupy conference in Philadelphia is not just about bringing a bunch of people together to petition politicians "for a redress of grievances"… it's really the kickoff event of an ambitious multi-year plan to create a political organization designed to train, promote and run a bunch of so-called "Occupy" candidates in the 2014 mid-term elections, and beyond.
If that sounds familiar to you lefties, that's because it's been tried before. In fact, it sounds almost exactly like Van Jones' plan to use Rebuild the Dream, an organization he helped create in 2011 to emulate the workings of Koch astroturf outfits that funded the Tea Party movement, to train up and run a couple of thousand so-called Occupy candidates on behalf of the Democratic Party. "We're gonna be recruiting 2,000 candidates to run for office now under this 99 percent banner," Van Jones proudly told CNN back in November. "You're gonna see an evolution now as you go from a protest…keep the protest, but now expand into politics."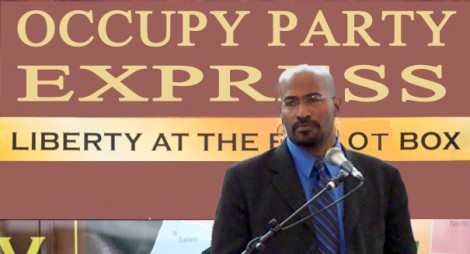 Pollok lays out his own version of the strategy on 99% Declaration Working Group's website:
The ratified petition will be presented to all 535 members of Congress, the 9 members of the Supreme Court, the President of the United States and each of the political candidates seeking federal public office in the November 2012 general election. Candidates will be asked to respond to the petition, and their responses will be shared with the voting public.

The National General Assembly gives the 113th Congress, President and the Supreme Court reasonable time to act upon and redress the grievances listed in the petition. If the grievances are not redressed to the satisfaction of the NGA, delegates reconvene to organize a new grassroots campaign for political candidates who publicly PLEDGE to redress the grievances. These candidates will seek election for all open Congressional seats in the mid-term election of 2014 and in the elections of 2016 and 2018.
So to recap: Pollok's plan involves whipping together a list of political demands at a "convention" not supported by either the original Occupy or the local Philly Occupy, then handing those demands over to our pro-1% politicians. No need to challenge them in the upcoming elections, so forget about that. But if these politicians don't start acting on the Occupy Pollok demands in, say, a year or two, Pollok wants to train up and put money into running his own "Occupy" candidates, who would publicly promise to support the grievances of the 99%.
There are so many problems with this, but the first big problem is the most obvious problem to anyone involved in Occupy: The movement was only beginning the early work of educating itself on political economy, on organizing, and working out an ideology or ideologies. The idea that it's all ready to play political games in a thoroughly rotten system is bullshit.
Which raises the question: Who the hell is Michael Pollok? And why should anyone trust him?
Well, turns out that he's a DUI attorney who recently defended a corrupt New York official convicted of grand larceny (Pollok's client also threatened to "string up" witnesses who were testifying against him). Pollok describes his criminal law practice as specializing defending DUI offenders, as well as white collar criminals.
But more relevant, Mr. Pollok has proven political ambitions, with his eye on a future career in Washington D.C. Most recently, he tried running for Kirsten Gillibrand's New York's 20th congressional district. So who knows, maybe we'll see Michael Pollok running as an "Independent Occupy candidate" in 2016.  What better way to get elected then to hitch yourself to the Occupy bandwagon, right?
Pollok's first Occupy campaign ad…
To help move the process along, Pollok set up a non-profit company called "The 99% Working Group, Ltd." and has been actively seeking donations for at least the past three months–since almost the very beginning of the Occupy movement:
We are now within $1,000 of our first fund raising target to put a downpayment on the venue. We could really use help from #OWS to pay for the venue and costs of the election. All of the funds we have raised so far are being held in escrow by our attorneys and nothing will be spent without full disclosure. The only money that has been spent to date came from two anonymous donors who directly paid for the production of the commercial including the licensing of the music and air time.
Notice how the initial funds for his orgs came from two anonymous donors—full disclosure indeed. Perhaps Michael Pollok should enlist the fundraising services of John Paul Thornton of the Occupy SuperPAC. They'd make a great political pair.
Yasha Levine last wrote about the shady Ron Paul supporter behind the Occupy SuperPAC.
Want to know more? Read Yasha Levine's account of LAPD's appalling treatment of detained Occupy LA protesters…His other Occupy LA coverage…And LA Weekly's writeup of his arrest.
Yasha Levine is an editor of The eXiled. You can reach him at levine [at] exiledonline.com.
Read more: Barack Obama, co-opt, democratic hacks, democrats, obama 2012, occupy party express, occupy wall street, ows, van jones, Yasha Levine, Occupy Wall Street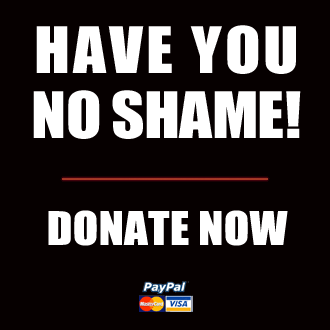 Got something to say to us? Then send us a letter.
Want us to stick around? Donate to The eXiled.
Twitter twerps can follow us at twitter.com/exiledonline