By Team eXiled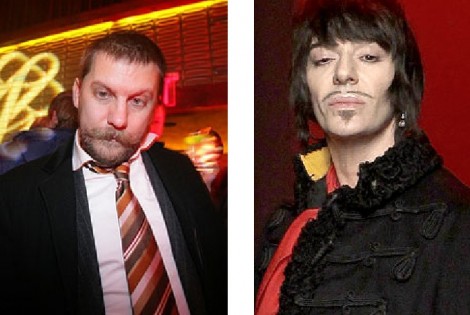 What is it with fashionistas and "white power" bullshit? First, there's Gavin McInnes, whom the New York Times called a "white supremacist" back in 2003, at the peak of Gavin's fame. Seems Gavin started an exciting new fashionista trend, because John Galliano, another fashionista who shares with Gavin McInnes a fondness for silly mustaches, just unveiled his "White Power Fashionista" line for the summer of 2011, emphasizing a hatred for Jews, and a love for the Guru of all white-power-fashionistas-with-silly-mustaches, good ol' Adolph Hitler.
Here's a video of Galliano outdoing Gavin at his own white-power fashionista game:
Compare that to what the New York Times wrote about Gavin McInnes in 2003:
He actually leans much further to the right than the Republican Party. His views are closer to a white supremacist's. "I love being white and I think it's something to be very proud of," he said. "I don't want our culture diluted. We need to close the borders now and let everyone assimilate to a Western, white, English-speaking way of life."
In an interview in The New York Press last year, Mr. McInnes's views came through in the coarse ethnic expressions he used in saying how pleased he was that most Williamsburg hipsters are white. As a result, he became the focus of a letter-writing campaign by a black reader.
Who's cooler? Who's trendier? Who's edgier? White Power fashionistas want to know!
Update: Gavin McInnes apparently doesn't like it when the public is reminded of the fashionista's white supremacist ways. Over the past 2 days, Mark Ames has been forwarded emails from some of his editors, emails sent to them from Gavin McInnes, campaigning to get Ames blackballed by borrowing the right-wing smear against Julian Assange, accusing Ames of being a rapist. Kids, if you're wondering what happens to Canadian fashionista hipsters when they hit 40, here's your headline: "From White-Power Fashionista to Republican Party Snitch: Gavin McInnes, you've come a long way, baby!"
Update #2: It gets even weirder. Gavin McInnes sent us a "tip" that his and Jim Goad's campaign to smear Ames through the FoxNews/rightwing echo chamber is paying off big-time, folks: according to Gavin, a producer at Geraldo Rivera "answered our emails". Oh no! Jerry Rivers Alert! Danger! Danger!
Read more:, Team eXiled, Health & Lifestyle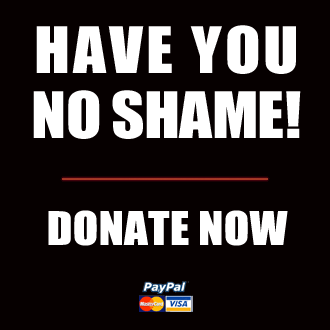 Got something to say to us? Then send us a letter.
Want us to stick around? Donate to The eXiled.
Twitter twerps can follow us at twitter.com/exiledonline