By John Dolan
And like the simple, noble fighter he was, Byron stooped to use his genius for a wonderful demolition of "Bob Southey," who had in the meantime been promoted to Poet Laureate, lack of talent proving no obstacle to the rise of one so Oprah-like in his devotion to "the well-being of Society." Byron made Southey the object, not to say target, of his "Dedication." Even if you hate poetry-and so do I, by the way-you should read this aloud to yourself. If you don't love it, you're a fool:
DEDICATION.

BOB SOUTHEY! You're a poet-Poet-laureate,

And representative of all the race,

Although 't is true that you turn'd out a Tory at

Last,-yours has lately been a common case;

And now, my Epic Renegade! what are ye at?

With all the Lakers, in and out of place?

A nest of tuneful persons, to my eye

Like 'four and twenty Blackbirds in a pye;'

'Which pye being open'd they began to sing'

(This old song and new simile holds good),

'A dainty dish to set before the King,'

Or Regent, who admires such kind of food;-

And Coleridge, too, has lately taken wing,

But like a hawk encumber'd with his hood,-

Explaining metaphysics to the nation-

I wish he would explain his Explanation.

You, Bob! are rather insolent, you know,

At being disappointed in your wish

To supersede all warblers here below,

And be the only Blackbird in the dish;

And then you overstrain yourself, or so,

And tumble downward like the flying fish

Gasping on deck, because you soar too high, Bob,

And fall, for lack of moisture, quite a-dry, Bob!

And Wordsworth, in a rather long Excursion

(I think the quarto holds five hundred pages),

Has given a sample from the vasty version

Of his new system to perplex the sages;

'T is poetry-at least by his assertion,

And may appear so when the dog-star rages-

And he who understands it would be able

To add a story to the Tower of Babel.

You-Gentlemen! by dint of long seclusion

From better company, have kept your own

At Keswick, and, through still continued fusion

Of one another's minds, at last have grown

To deem as a most logical conclusion,

That Poesy has wreaths for you alone:

There is a narrowness in such a notion,

Which makes me wish you'd change

your lakes for ocean.
Like all the truly great, like Ali sparring, Byron never seems to be trying very hard. In fact, he's perfectly willing to make a fool of himself with rhymes like "laureate/Tory at." He doesn't have to keep his hands up like some club fighter because he's bigger than they are, faster, louder and utterly unafraid. And when he's done enough clowning, he can score the one-punch knockout with that final couplet, in which he sums up the whole opposition between himself and the vile Lakers with that geographical metonymy between their "lakes" and the "ocean" that he took, up and away from their nasty, moral north.
Southey replied the way his kind always does: with silence, the snub absolute. Byron kept moving south and east, and died making revolution among the Greeks, succumbing very rightly to the tropical disease malaria, having finally entered its hot zone. He was sufficiently aware of his own superiority to tease it out, writing his own martyrdom as doggerel…
When a man has no freedom to fight

for at home,

Let him go fight for that of his neighbors;

Let him think of the glory of Greece

and of Rome,

And get knocked on the head for his labours.
A good punchline, the dying bit, but he's been lying there long enough. Time we brought him back into circulation, as vengeful deity of a Byronic proudly elitist and without piety or mercy. Drag that goat onto the tarp, gimme that knife, and stand back. The clubfoot is limping back, and you churchgoing creeps are gonna pop like microwaved grapes.
This article was first published in The eXile on March 7, 2006.
Read more: British, byron, stendhal, wordsworth, John Dolan, Books, eXile Classic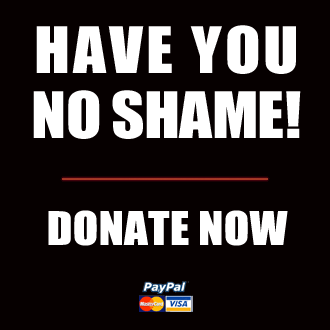 Got something to say to us? Then send us a letter.
Want us to stick around? Donate to The eXiled.
Twitter twerps can follow us at twitter.com/exiledonline