By Mark Ames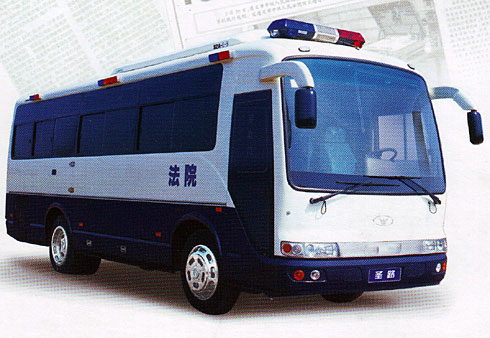 "So many corrupt bankers, so few lethal-injection tables."
How many times have you heard that lately? Yes, it's a common complaint in America today. In these difficult economic times, we have a lot of justice to mete out to the people who have destroyed our lives. But we don't have much money to do it, and we don't want to contribute to global warming either. How to solve all three problems? How can we possibly put to death all of the bankers and their minions without hurting your wallets or GAIA's delicate balance? The answer is "Made in China": a fleet of new mobile execution vans that can make America's looming Mass Arrests efficient, clean, and cheap. Let's face it: why should we taxpayers pay to keep these criminals alive in leisurely prisons with TV sets and "prisoners' rights" and endless costly court appeals? What about our rights, huh? What about us, the victims? It seems like the so-called justice system is more about the criminal's rights than the victim's! We want the bankers and their promoters tried, sentenced, and put to death in as speedy, clean and cost-effective a manner as possible. And now, after years of these same plutocrats shipping American jobs to China, we can finally say that a "Made In China" death chamber that puts one banker to death while driving at top speed to the next banker's office is something worth buying. It's cheap, reliable, and it's funny as fuck.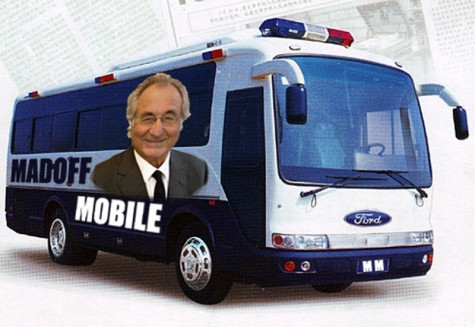 That's right, the Chinese are finally paying us back for all the manufacturing jobs we sent their way by offering us the perfect mobile murder machine for these difficult New Great Depression times. The mobile execution chamber is called the "Jinguan Automobile," and it's produced in Jiangsu and Shandong provinces. It comes at the very reasonable price tag of between $37,000-$75,000, which is nothing when you think about how much we'd save in legal expenses from all the appeals, as well as feeding and clothing these mass-murderers in their leisurely prisons. Put it another way: if you just took back the $3.6 billion in taxpayer bailout money stolen by the Merrill Lynch bankers last December when they illegally paid themselves giant bonuses just as the company went under, you could use their bonus money to buy 100,000 execution-buses. They won't disclose who got the payouts? No problem: once they hear the Death Bus pulling up, you betcha those bankers will squeal and turn each other in at the drop of a hat. Too late though: you're all still gonna suck on some vein-poison.
Efficiency is the name of the game here: 100,000 of these buses could put to death so many bankers, and their paid think-tankers, journalists, academics, and politicians, that within a few months, America would be a much safer, cleaner, and cheaper place to live in. Definitely cheaper, which is good enough for us.
But wait, that's not all: not only is it cheap, fast and efficient, but it's green! Yes, the executed bankers' bodies can be recycled and put to use by more responsible citizens. As the Chinese have quickly discovered, the bankers' organs, eyeballs and extremities can be quickly harvested, stored, and redistributed to distressed American homeowners who lack health insurance. Every part of the executed bankers and think tank propagandists can be recycled into the ecosystem, saving taxpayers' money, lives, and helping a spotted owl or two. Hey, as our friend Zach Wamp would say, those organs aren't a right, they're a privilege. Here's how one authoritative figure explained the eco-friendly murder machines:
Injections leave the whole body intact and require participation of doctors. Organs can "be extracted in a speedier and more effective way than if the prisoner is shot," says Mark Allison, East Asia researcher at Amnesty International in Hong Kong. "We have gathered strong evidence suggesting the involvement of (Chinese) police, courts and hospitals in the organ trade."
Hey Amnesty, thanks for the tip! You see folks, those weepy liberal elitists aren't always defending criminals against the innocent. They're giving us valuable information that we can use!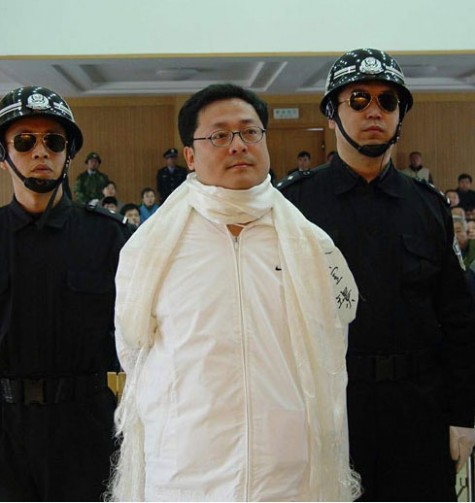 Chinese tycoon Yuan Baojing was recently put to death in an Execution Van. Are Americans too beaten down and afraid of their elite to mete out Chinese justice?
So, here's how they work: each mobile execution chamber vehicle is 20 to 26 feet in length and can travel at speeds of up to 80 mph, meaning these mobile murder machines execute criminals in the fast lane! The buses are divided into three sections: driver section; observation section in the middle, with a window dividing the observers (up to 6) from the execution chamber; and the execution chamber in the back, with blackened windows (we may want to make them transparent, in the interests of transparency) blocking out the view of the lethal injection table and seats for the doctor and guards, along with a sterilizer for injection equipment and a wash basin. (We may want to skip the sterilizer to cut costs too; what's the worry, that the corpse might get an infection?)
Not since the old Model T Ford rolled off the line has there been such a true "People's Car," so perfectly tailored to the times. In fact, the Morgan Stanley bankers who are using their taxpayer dollars to bankrupt Ford for a quick derivative profit would be perfect "recylced banker volunteers" in a launch campaign to show America how justice is served.
Just imagine the possibilities: using only the funds that Merrill Lynch's bankers stole from us, we can put 100,000 execution buses on the streets of America. That's one mobile execution chamber for every 3,000 Americans, which should just about about cover it. We can hire a marketing firm to brand the execution buses with names that will better reflect their service to the community. "Banker Recyclers" or "TARP Collection Cabs" or even "Voluntary Contribution Vans." Drivers of the buses can even brand their own individual execution vans. Name them after poster-villains of the New Great Depression: Look, Bobby the Bus Driver's calling his the "Madoff Mobile"! And Juanita the Bus Lady named hers the "Betsy Buggy" after Betsy McCaughey.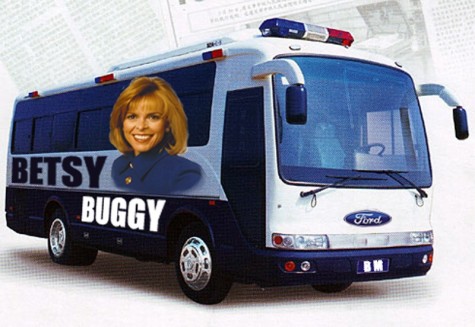 Beep! Beep! Move Over Herbie! It's America's favorite TARP-Collection Cab, the "Betsy Buggy," a-chuggin' and a-churnin' justice, saving taxpayers valuable dollars, a-harvestin' bankers' eyeballs, and dishin' out a li'l chitty-chitty and a lotta bang-bang!
Yes, my fellow Americans, we can imagine this beautiful future: 100,000 Banker Recycling Vans, powered by green hybrid electric engines, slowly patrolling this great nation's downtown financial districts from Manhattan and Boston to Chicago and San Francisco…blowing their "execution" horns as they pass huddling, cowering bankers, who flash big "America's well-being is more important than my obscene profits" smiles… a "Betsy Buggy" quietly cruising the mansion-lined communities of West Hartford, Back Bay, Chevy Chase, and Pacific Heights, playing a happy ice cream truck jingle so as not to scare the kids as daddy-banker and mommie-foundation-head are dragged inside for an appointment with justice… So remember, honk if you want rough justice! And honk twice if you see a banker hiding, and we guarantee a Reclycing Vehicle will take care of the problem with a smile!
Mark Ames is the author of Going Postal: Rage, Murder and Rebellion from Reagan's Workplaces to Clinton's Columbine.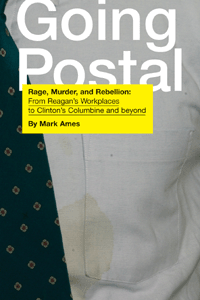 Click the cover & buy the book!
Read more: Bankers, china, lethal injection, Mark Ames, Class War For Idiots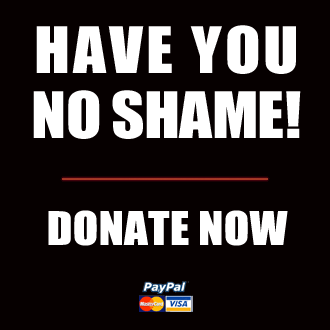 Got something to say to us? Then send us a letter.
Want us to stick around? Donate to The eXiled.
Twitter twerps can follow us at twitter.com/exiledonline