By Mr. Walker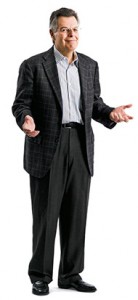 His answer to the second question is even more ridiculous.  If I measure risk for a highly leveraged bank (and almost all of them are in that position right now),  how can I NOT factor in the possibility that the bank won't be able to "liquidate [its] risk" ? The absolute, undoubted, #1 danger of leverage is having to de-lever, to 'liquidate my risk.' Or, to use the vernacular, to 'be forced to sell stuff to raise cash.' You don't have to have a Nobel prize to realize that there might not be a lot of takers for the assets of a bank in trouble. A model that fails to consider that problem is worthless.
Scholes should know better. After all, he was at the center of a firm that came very close to nuking the world banking system because they were so confident in their risk models that they took leverage to such a staggering degree.
When you hear such nonsense from insiders like Scholes, you have to wonder: are these guys lying through their teeth or just deluded? In general, I'd say the lower-level guys usually believe the nonsense. I know from personal experience that most of that most of these Scholes-number-crunching types believe in their risk models in much the same way Christian Scientists believe God will cure their syphilis. The proof is that they put their own funds on their crazy models. When Scholes's LTCM firm collapsed, nearly all of the principals lost their entire net worth because it was 100% invested in their own fund. But these are just the disciples. The high priests, like Scholes, are playing a much more cynical game. Scholes knows, can't help but know, that the model has failed. He's stonewalling for a very simple, sleazy reason: his whole life depends on it. It's his whole schtick, the foundation ot just of his wealth but his whole idea of himself. For quasi-celebrities like Scholes, even sexual success is bound up with the model. The model made him rich, famous and adored. He can't afford to entertain any doubts about it. So he insists, in the face of total disaster, that the model is perfect. It can't be the model's fault, so it must be the world's fault for messing up the model.
Read more: con man, derivatives, finance, Myron Scholes, pulitzer, Mr. Walker, Banking Porn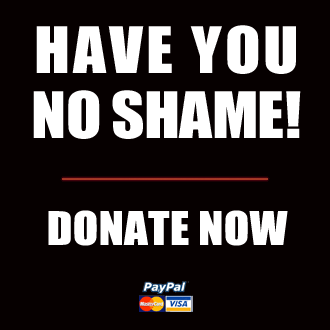 Got something to say to us? Then send us a letter.
Want us to stick around? Donate to The eXiled.
Twitter twerps can follow us at twitter.com/exiledonline