By Gary Brecher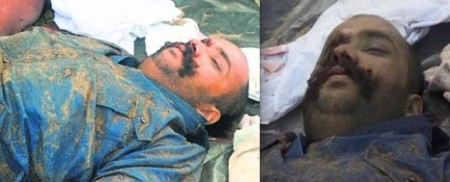 Cheech Marin moonlighting as the leader of the Tamil Tigers?
I have to say "Thank you, God of War," because we just saw a decisive victory in a war, for once. I never thought I'd live to see the day. Most wars these days are half-assed policy tussles, "politics by other means" way, way too much. But the war between the Sinhalese and the Tamils, that was a war, dude. With one side wiped out, just like the good old days. The Sinhalese Army rolled up the Tamil Tigers, or LTTE for people who know what they're talking about, pushing them back into their "heartland" (I love those war-correspondent words, like "heartland") in the North of the island. For once, war maps you could make sense of! Every month, the Tamil Tigers' range got smaller and smaller, like Grizzlies coming up against real-estate developers. It was that one-sided. And last week, the LTTE finally got erased from that last "football-field sized" patch of coastal scrub where they were doing their Alamo thing.
If you follow war news carefully, instead of just trusting what the correspondents tell you, you had to wonder how any army can hold on to a patch of ground that small for so long–it took weeks to finally Terminix'em–against an army with modern weapons. The kill radius for a 155mm shell is huge, and the Sinhalese have plenty of artillery. Any halfwit first lieutenant from WW I could have wiped the Tamils out in an hour. And would have, too. That's the difference, that's why it took so long: we've got this thing about civilians. They didn't worry about that in the Great War, but the Sinhalese finally figured out that you have to fight two wars at once: one with the guerrillas and one with the world press. They'd already won the war with the LTTE, but the diehards were holed up in that "football-field sized" camping ground, holding every baby and old lady they could find up in front of them: "Civilians! You wouldn't shell a man wearing civilians, would ya?"
The temptation would be to say, "Hell yeah I would." But nope, that doesn't pay. Too many digital cameras around. The Sinhalese Army did a great job of keeping the press out, but the LTTE was always very good at propaganda and had their own minicams  just itching to record scenes of zapped civilians. So the Sinhalese had to do it very slowly, making a big show of helping civilians "trapped" in the kill zone.
All that talk, that correspondent talk, is fake, but you still have to take it seriously. "Trapped"? Most of the Tamils in northern Sri Lanka are insanely loyal, like North-Korean level loyal, to the LTTE and their fat-ass leader Prabhakaran. They weren't "trapped," they fled with their heroes. Once you've donated half your family members to the Black Tigers, the suicide squads, you don't mind donating your last moments on earth being a human shield. But even willing victims look bad when they've been splattered by artillery, so the Sinhalese had to pinpoint guerrilla targets within that Super Bowl field of bad dreams, or just wait them out.
And it worked. They got Prabhakaran himself, the Dom Deluise Scarlet Pimpernel of the Tamils, zooming out of the kill zone in an armored ambulance. Blew him and his lieutenants right through the red cross.
Or did they? Naturally you have to wonder with any story like that. Why an ambulance? Cuz it makes Prabhakaran look like the ultimate coward. He'd been yammering for decades that he'd bite down on his cyanide capsule before he let them capture him alive, even told his bodyguards to shoot him if he was in danger of capture. So he looks real bad fleeing in an ambulance, trying to get a few more breaths in his miserable life.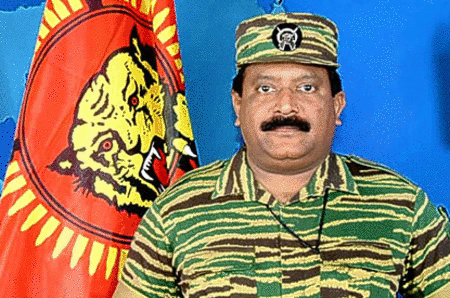 Prabhy: Before and After
Of course he looked real bad anyway, on the video the Sinhalese released of his corpse, because the ambulance was hit with an RPG. Blew the back of his head right off. It was funny in a way, ol' Prabh's face with the eyes wide open, looking surprised, like, "You can't do this to me! I'm a living god, damn it!" The face was still there, but it was all show, like storefronts in a western. Nobody home in that cranium any more.
Prabhakaran was like the Inca hisself to the Tamil insurgents. That's why it was so important to manage the whole story of how he died: if you make him look bad, you discourage the whole martyr thing before it gets off the ground. Very, very important in asymmetrical war, because in that kind of war, the insurgents can win by losing, by dying good.
You know that old movie, Angels with Dirty Faces, old Cagney movie? The priest or whatever talks this gangster Cagney into pretending to go to the chair sobbing and crying like a baby. The headline reads, "Rocky Dies Yellow." In the movie, Rocky wasn't yellow, he just agreed to act yellow to discourage kiddies who were going to follow in his gangsta footsteps. In Prabh's case it's more like trying to discourage ten thousand next-generation suicide-vest models.
I don't know if the ambulance story is true, but overall I kind of think so. In this case. Not that I always believe what the Sinhalese say–they've killed Prabh about thirty times by now, if you believe their press releases over the years–but because Prabh seemed like he was too in love with being king of his territory to fade into the scrub like a smarter leader would have done. He just wouldn't face the fact that he was losing. So he probably did hang on to his little throne, all his little asslicking toadies, right to the "bitter end" that his PR director mentioned. It must've been like some lame high-school drama production, "The Last Days of Prabhakaran," with tubby himself waddling around exhorting the scared, confused scraps of his army to go blow themselves up while he figured out his best lifesaving move.
If you watched the press over the last week, trying to decide how to cover the fall of the Tigers, you saw some weird shifts. The BBC is doing the best coverage but they've always tilted to the Tamil side because the Tamils were their butt-boys back in the day, and the Sinhalese were sullen and rebellious. You know, mad about having their country taken away, the sore losers. The Brits imported the Tamils to be more docile-type field slaves, just like they did in Fiji. In the process, they managed to fuck both islands up real good. In fact, that was a British specialty: finding some paradise-type tropical island and importing a zillion Tamil field slaves to ruin it forever.
So the BBC started out talking about Prabh and the Tigers as "guerrillas" and "insurgents," even those these guys are a trillion times nastier than, say, the IRA "terrorists" the BBC used to screech about. But Prabh just wasn't hero material, and the Tigers were too sleazy and crazy to spin into Robin Hoods. So you could see that even on Brit sites, the Tigers were getting very, very little sympathy. Nobody actually said "they had it coming," but they danced around hinting it the way "mainstream" reporters do, the chickenshits.
Personally, I suspect the last straw was Prabh being fat. I'm just being honest here when I say that's the only real sin in the world I know about. You can do anything you want if you stay skinny. But gain a little weight and it's, "Oh, you monster! You FAT monster!" and it's the "fat" that's supposed to hurt. If he'd been as skinny and cute as Che, he could've eaten babies for breakfast and still been the BBC's poster boy.
Gary Brecher is the author of the War Nerd. Send your comments to brecher@exiledonline.com.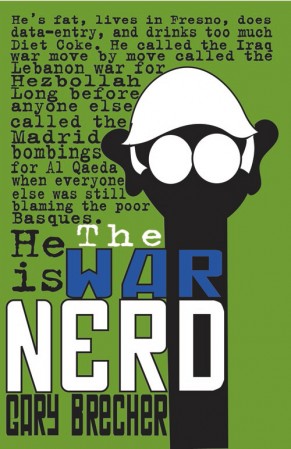 Click the cover, buy the book!
Read more: ltte, Prabhakaran, sri lanka, Tamil Tigers, Gary Brecher, The War Nerd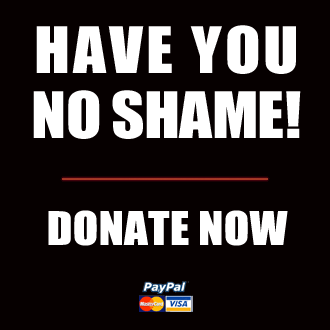 Got something to say to us? Then send us a letter.
Want us to stick around? Donate to The eXiled.
Twitter twerps can follow us at twitter.com/exiledonline