By Pancho Montana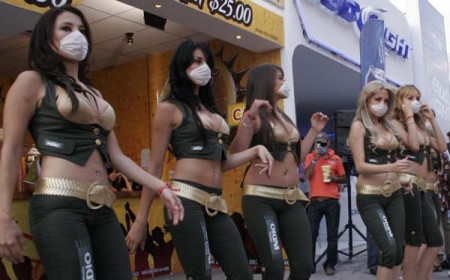 I'd pork these fine swine flu mamacitas, the pandemic be damned
MONTERREY, MEXICO — I've been meaning to do a dispatch on the Swine Flu ever since the "epidemic" broke out, but I have been too busy working and scoring some good shit to smoke in my free time. The drought is on this time of year, and almost all the goddamn weed in the city is dry, dusty and tastes like shit. There is nothing worse for a true pothead than to have to smoke shitty weed.
As far as the Swine Flu goes, people will look back and remember the pandemic as a random memory, a wacky story for the grandchildren. Maybe you'll see street vendors selling "I went to Mexico and all I got was influenza" t-shirts to drunken college students in Cancun. Pretty funny, but it ain't true. I don't know a single person who got the flu. In fact, I don't know anyone who knows anyone who knows anyone that got the flu. That's pandemic for you.
Out here in Monterrey, opinion about the flu is very divided. A silent majority thinks that this was just a distraction to pass a couple of controversial laws unnoticed. But for the most part people think the flu is real, and the media and government are hyping it to as much as they can to gain something, the greedy assholes.
People have learned to "coexist" with the virus. That is what was recommended by Marcelo Ebrard, Governor of Mexico City. The man really cares.
You hardly see anyone anymore plastering paper onto their faces. These days, it's mostly children and old people. But the surgical mask fashion was going strong during the first two or so weeks of the outbreak, with a lot of people profiting by selling them clandestinely at up to 20 times what they normally cost. Always trust a Mexican to profit from his fellowmen`s misfortunes.
There were many mask styles to choose from, too. You could buy ones with everything from Pancho Villa revolutionary mustaches to Rolling Stones' lips painted on them, but they were cheap and looked real crappy.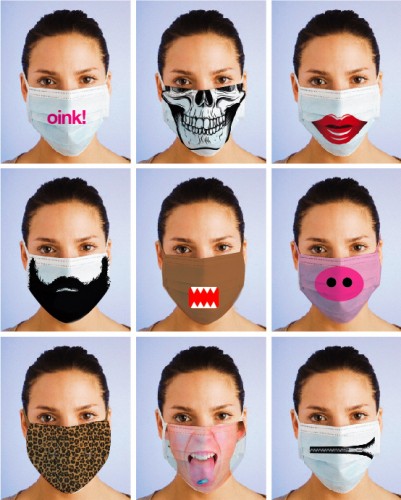 Okay, well this lasted for about a week or so. But you hardly see anyone with the damn things anymore, people here started shifting their worries to more important things, like the possibility that a local soccer team of the "Primera Division," the Tigres, was going to descend to the lower division, the very shitty "Primera A".
So were people around here getting killed by the Swine Flu? Naah, we leave that to over-reacting Anglos ( or the Chinese). People here see things in through a lighthearted kinda lens, joking about it. A few Swine Flu inspired songs appeared on YouTube and even a rather good and funny corrido (folk drug ballad) started making the rounds. People also took advantage of the government-imposed suspension of work a few weeks ago to travel, go shopping, hang at the beach, get drunk and high—whatever your pleasure.
I really would like to avoid pointing fingers at where the outbreak originated, because this country and even Mexicans as individuals have been getting so much shit from the global media that it drove me fucking crazy. I saw a story about a group of Mexicans who traveled to Germany to visit some relatives, but when they arrived their cousins — their OWN FAMILY — avoided touching them. So the poor fuckers ended up taking the plane back home. What a vacation! That's the power of the media for you, shifting the perspective of the masses to just about whatever it wants.
Of course you probably heard of the stories about the Chinese quarantining Mexicans in a shitty hotel outside Beijing, even though most were residents and hadn't left the country in like a year or more. They weren't related and hadn't even been in contact with the infected person that arrived in Hong Kong. Shit, they weren't even in the same region.
Read more: mexico, pandemic, swine flu, Pancho Montana, The Mexican Drug War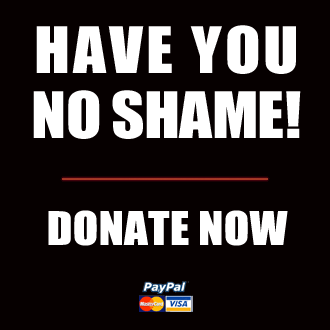 Got something to say to us? Then send us a letter.
Want us to stick around? Donate to The eXiled.
Twitter twerps can follow us at twitter.com/exiledonline