By Hank Pazzo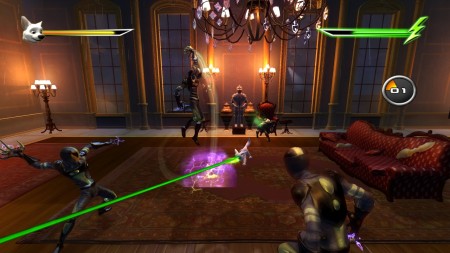 No really, their heads don't fly off and there's no blood, but if the fight scene I'm playing through were in a movie, I'd be fixin to get killed by a holy hand grenade. It's like Bolt is a fist on an invisible arm, and he's punching people in the face constantly with his whole body. It's like when you make toys fight, and you just bang one into another in mid air constantly. Now a helicopter is attacking.
Dodging its Vulcan cannon is really easy. But as I run around avoiding it, I see the scene for what it is: A giant war helicopter firing Vulcan cannons at a puppy running for its life. Awesome! I immediately let myself get shot, imagining the puffs of hair, the blood, and the shreads of meat, but I just flinched because I have a magical shield of power. I am sure that if I let the chopper blast all the way through it, the black box of "You don't want to see this, try again!" would pop up. More vodka please.
Killed the chopper by catching its missile then throwing it back. Meh. But then I interrogated a henchman by hitting him in the head with a piano. Dick Cheney would love this game!
Now I'm in Mexico. I guess. I hate this game, but I love being a puppy. Just in general. I like running around, looking happy. I'm not being ironic. Now the game commands me to 'Jump'. How like life! I wish I could pee on things and fuck up some shoes.
So I just completely destroyed two bad guys, and now the game is like "Pretty good, but how well do you think you can handle….TWO MORE BAD GUYS!?"
I got Superbark! Wow, it blew away this huge door.
Heh, so I'm fighting a chopper and the game is like "Super bark missiles to turn them back at the chopper!" Well, I tried, and Bolt opened his mouth to bark, but a missile went right down his throat and killed his ass.
Okay, this time I did it. The little guy's bark really is worse than his bite! GUFFAW
Another thing about this game – not only do the bad guys get beat up by a little girl and a puppy, their only weapons so far are long purple nails. Rowr!
Okay, that's enough for you. But the sad life of a professional game reviewer continues. And remember: Be-awesome!
Read more: bolt, review, video game, Hank Pazzo, Entertainment, Video Games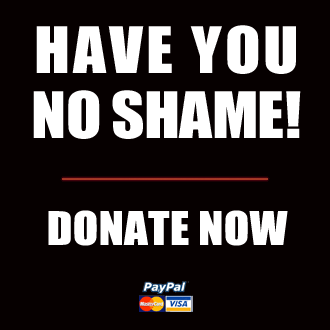 Got something to say to us? Then send us a letter.
Want us to stick around? Donate to The eXiled.
Twitter twerps can follow us at twitter.com/exiledonline